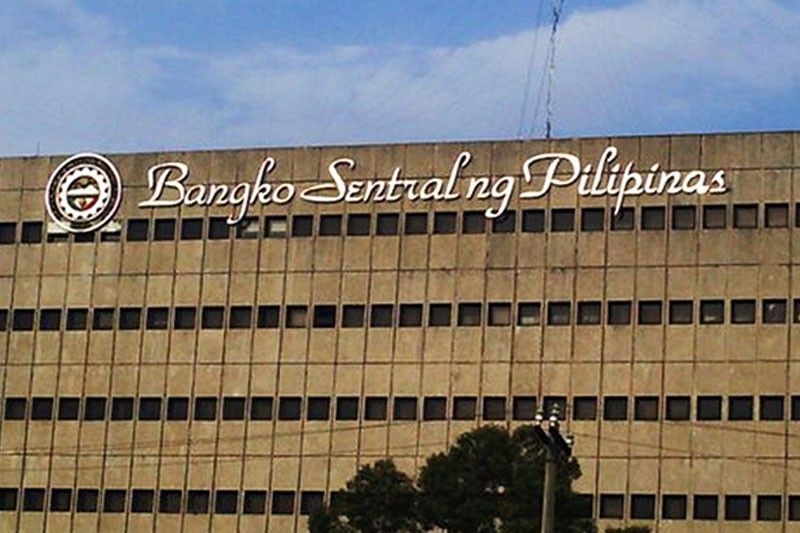 In a research report, the London-based firm noted that while the 11.5 percent gross domestic product decline in the third quarter was an improvement from the record 16.9 percent contraction in the second quarter, this still "confirms that the economy is struggling badly."
STAR/File
BSP under pressure to slash policy rates
MANILA, Philippines — The Bangko Sentral ng Pilipinas (BSP) will likely be under pressure to cut rates next week due to the steep decline in economic output in the third quarter, a foreign think tank said.
In a research report, the London-based firm noted that while the 11.5 percent gross domestic product (GDP) decline in the third quarter was an improvement from the record 16.9 percent contraction in the second quarter, this still "confirms that the economy is struggling badly."
"It was by some way the worst performance among the Asian countries that have so far reported Q3 GDP figures. A failure to control the virus and the lack of fiscal support have been the main factors holding back the economy," said economist Gareth Leather.
The prevailing market consensus is for the central bank to continue with what it has termed a "prudent pause" until the end of the year because of benign growth in consumer prices and also to enable previous policy actions to take effect in the economy.
Capital Economics argued, however, that considering the weakness in the economy, the BSP would now be bearing some responsibility to provide more support.
"Given the weakness, the onus will be on the central bank to provide more support," said Leather.
The BSP has slashed key interest rates by 175 basis points at the start of the crisis but has left policy rates on hold since June.
The BSP will have its next scheduled meeting on Nov. 19, during which Capital Economics expects a further 25 basis-point rate cut.
Key policy rates are expected to be cut by another 25 bps next year, Capital Economics said.