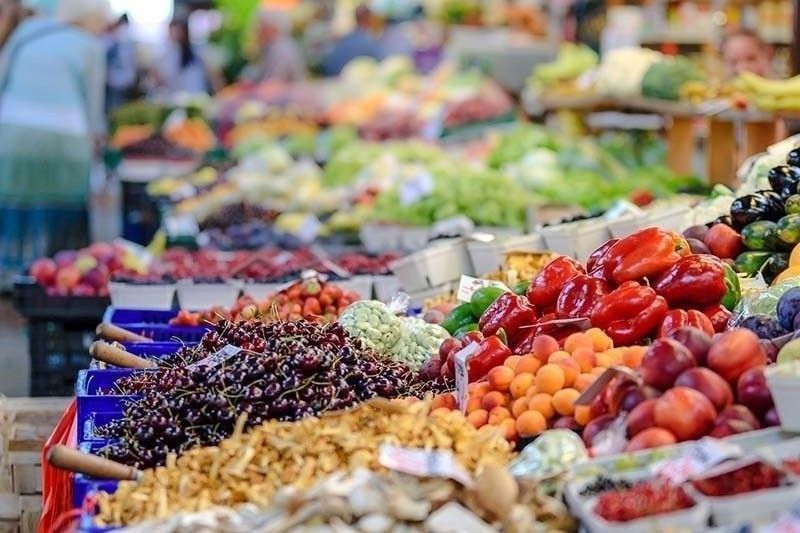 ING Bank Manila senior economist Nicholas Mapa said the increase would be driven by base effects alongside slightly higher food prices, transport costs and education expenses.
STAR/File
Economists peg inflation slightly picking up in October
MANILA, Philippines — Economists see a slight uptick in inflation to 2.4 percent in October after easing for two straight months to a four-month low of 2.3 percent in September as weather disturbances and the Asian swine flu (ASF) pushed prices of select food items higher.
ING Bank Manila senior economist Nicholas Mapa said the increase would be driven by base effects alongside slightly higher food prices, transport costs and education expenses.
Mapa said softer prices for recreation and utilities helped partially offset the upside pressures.
"We continue to believe that headline inflation numbers may currently run slightly faster than actual inflation on the ground," Mapa said, explaining the inflation estimate of the Philippine Statistics Authority (PSA) is based on a fixed-weight basket and may not be able to capture the natural shift of consumers amid the novel coronavirus disease 2019 or COVID-19 pandemic.
Mapa noted that Filipinos are now shifting expenses away from items such as transport and recreation due to the lockdown to expenditures related to basic goods such as food.
He said there is a now a slight deceleration in food prices, reflective of depressed domestic demand.
Security Bank chief economist Robert Dan Roces said inflation averaged 2.4 percent last month with a forecast range of 2.2 to 2.6 percent due to an uptrend in pork prices brought about by the ASF outbreak.
Roces said weather disturbances also pushed the prices of select food items higher and electricity rates went up by around 12 centavos per kilowatt-hour due to a spike in demand reported by Meralco.
"Transport costs are expected to have provided some upward contribution as well as mobility, especially from public transport, improved with looser restrictions," Roces said.
Michael Ricafort, chief economist at Rizal Commercial Banking Corp., also expects inflation to remain benign at 2.4 percent in October, giving the Bangko Sentral ng Pilipinas (BSP) room to resume easing by further lowering the reserve requirement ratio (RRR) for banks.
"The expected slight up uptick in inflation for October, while still considered very much benign, would still support and justify more monetary easing measures, such as any further moves to reduce large banks' RRR from the current 12 percent that would infuse more liquidity into the financial system and, in turn, help further reduce borrowing costs, as the economy still needs all the support measures it could get," Ricafort said.
However, Ricafort said the central bank's Monetary Board would likely keep interest rate at a record low of 2.25 percent as the benchmark rate remains unusually below inflation resulting to net negative interest rates.
Ricafort expects inflation to fall below two percent in December and January largely due to higher base effects, partly supported by relatively slower economic recovery as Metro Manila remains under general community quarantine.
For his part, Union Bank chief economist Ruben Carlo Asuncion said the consumer price index (CPI) would likely be steady at 2.3 percent in October.
"In our updated CPI forecast trajectory, we still expect sharper disinflation in late 4Q20 that is likely predicated on the lagged impact of subdued demand still because of the repercussions of the economic lockdowns and the persistence of the coronavirus even after almost more than seven months," Asuncion said.
During its policy meeting last Oct. 1, the BSP's Monetary Board lowered its inflation forecast to 2.3 instead of 2.6 percent for 2020 and to 2.8 instead of three percent for 2021.
Inflation averaged 2.5 percent from January to September after easing to a four-month low of 2.4 percent in September allowing the BSP to pursue easing measures to release P1.9 trillion into the financial system to cushion the impact of the global health crisis.