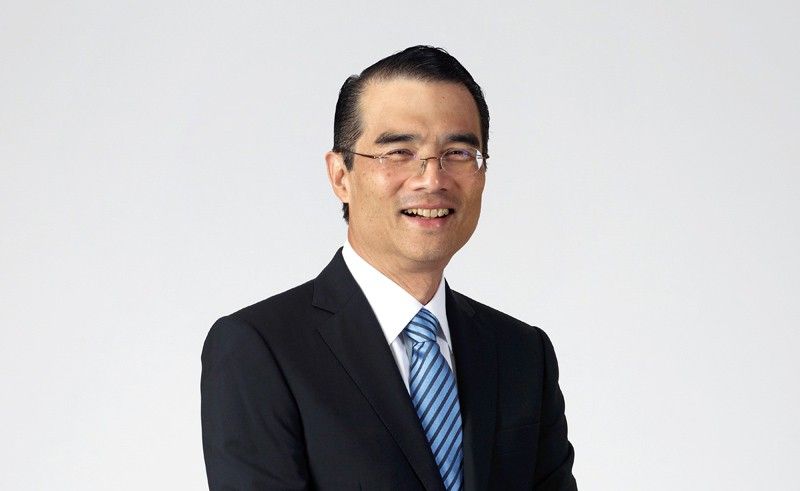 FPH chair Piki Lopez named Management Man of the Year
MANILA, Philippines — The Management Association of the Philippines (MAP) has named First Philippine Holdings Corp. chair and chief executive officer Federico "Piki" Lopez as this year's Management Man of the Year.
MAP bestows the prestigious Management Man of the Year award to individuals in the business community or serving in government for their management practice and contribution to the country's progress.
MAP said it follows a thorough and stringent selection process for the conferment of the award.
In particular, the criteria used include integrity, leadership and management qualities; contribution to nation-building and values formation; as well as effective stewardship within the confines of the highest standard of business and management practice.
MAP said Lopez was chosen for his push for the country's transition to a low-carbon economy through advocacies to address the impact of climate change, as well as for promoting the power industry's deregulation.
In addition, MAP recognized Lopez for his efforts in pushing for energy security and sustainability, and clean technologies for renewable energy and natural gas.
MAP said Lopez as a leader, has also developed Filipino technical and managerial talent who are globally competitive and enabled the Lopez Group to contribute in national development in terms of production, value added, income generation and job creation.
Lopez has likewise contributed to society's long term development through initiatives on technical-vocational education, youth development, community-based livelihood programs, scholarship opportunities, and research projects on environmental protection.
MAP added that Lopez has set an example for Filipino managers through his track record of integrity, entrepreneurial excellence, professional competence and leadership in his management career.
In its five-decade history, the MAP Management Man of the Year award has only been conferred 44 times.
Former recipients of the award include Washington SyCip (1967), Geronimo Velasco (1977), Henry Brimo (1978), Jose Soriano (1979), Cesar Virata (1981), Jaime Ongpin and Vicente Paterno (1982), Dante Santos (1983), Cesar Buenaventura and Roberto Villanueva (1985), Jaime Zobel de Ayala (1987), Ramon del Rosario, Sr. (1988), Jose Fernandez Jr. (1989), Raul Concepcion (1990), Oscar Hilado (1991), Alfonso Yuchengco (1992), Juan Santos (1994), David Consunji and Rizalino Navarro (1996), Gabriel Singson (1998), Delfin Lazaro and Henry Sy Sr. (1999), Oscar Lopez (2000), Tony Tan Caktiong (2002), Jesus Tambunting (2003), Rafael Buenaventura (2004), Manuel Pangilinan (2005), George Ty and Jaime Augusto Zobel de Ayala (2006), Jose Cuisia Jr. (2007), Antonino Aquino and Jesus Estanislao (2009), Lilia de Lima and Ramon del Rosario Jr. (2010), Erramon Aboitiz (2011), Aurelio Montinola III (2012), Edgar Chua (2013), Albert del Rosario (2014), Amando Tetangco Jr. (2015), Teresita Sy-Coson (2016), John Gokongwei Jr. (2017), Fernando Zobel de Ayala (2018) and Nestor Tan (2019).