Government wants manufacturers to raise tobacco purchases
September 22, 2020 | 12:00am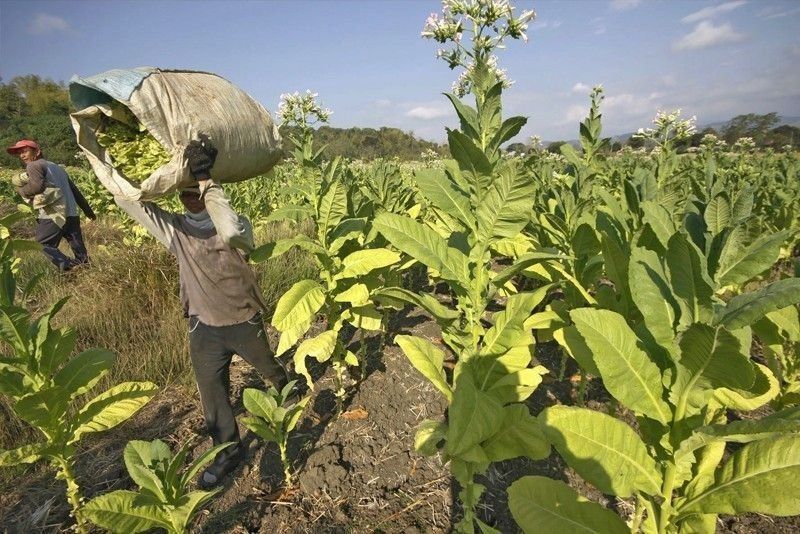 MANILA, Philippines — The government is urging cigarette manufacturers to nearly double their procurement of local tobacco as the industry gears up for the new season.
The National Tobacco Administration recently had a consultative meeting with cigarette manufacturers, leaf buyers and traders to boost the industry and benefit local growers amid the pandemic.
Currently, local manufacturers are buying 25 percent of the local production and the NTA is pushing for a higher rate or at least 45 percent to sustain the growth of the local tobacco industry.
"This support is crucial as we enter a tobacco season under the pandemic, which has impacted a lot of sectors, especially agricultural production," NTA administrator Robert Seares Jr. said.
Representatives from Japan Tobacco International, Philip Morris Fortune Tobacco Corp., and La Suerte Cigar and Cigarette Factory are among those who pledged to increase their purchase commitment for locally produced tobacco.
Leaf buyers and traders also committed to buy more locally produced tobacco for the export market.
Last year, production reached 46.6 million kilograms, up eight percent. About 75 percent of the local production goes to the export market.
Seares said leaf buyers, true to their commitment before the trading season in March, bought all leaf produced by the tobacco growers despite the difficulty of trading activities due to the lockdown.
Leaf buyers assured the NTA that they would continue to make their contract growers more efficient with better technology, sufficient production and financial assistance in producing quality tobacco that can compete in the world market.
Leaf buyers and the NTA agreed to adopt the policy of market-driven tobacco production. In particular, the leaf buyers encouraged the production of Virginia and Burley this year in response to current market trends.
Global demand for other tobacco types and subtypes are significantly down last year. Other countries have also devalued their tobacco prices due to the pandemic and importing countries are expected to go for the cheaper ones.
Further, the private sector agreed to the NTA proposal to come up with their own five-year purchasing plan in line with the government's medium-term roadmap for sustainable tobacco production, and to submit quarterly reports with respect to their local purchases and import data.
The Sustainable Tobacco Enhancement Program is expected to accelerate the modernization and industrialization of the tobacco industry toward increased production and higher income for farmers in the next five years.