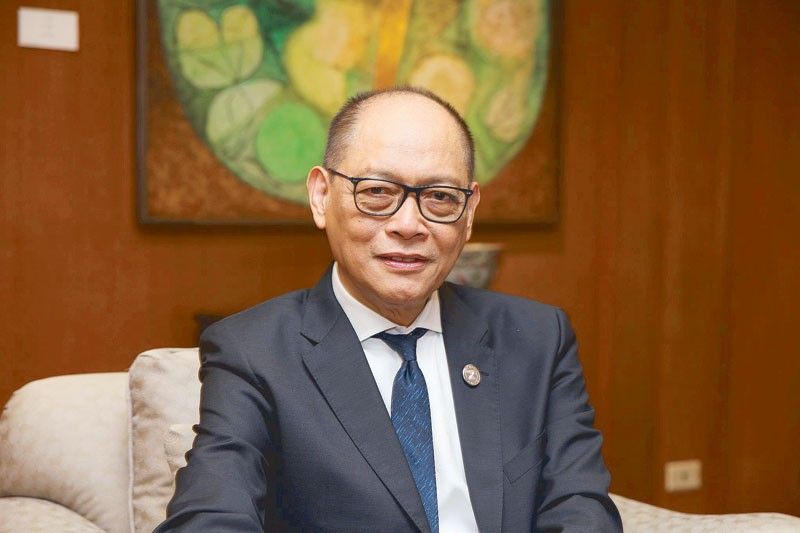 BSP Governor Benjamin Diokno
STAR/ File
Diokno: Banks risk collapse over 1-year debt moratorium
MANILA, Philippines — A proposal in Congress to oblige banks to grant a 365-day moratorium to all borrowers during the COVID-19 pandemic under the Bayanihan 2 bill may pose serious risks to the soundness and health of the local banking industry, according to the Bangko Sentral ng Pilipinas (BSP).
In a virtual forum, x said the proposal would significantly strain the liquidity and capital of local banks.
"While we recognize the noble intention behind the 365-day moratorium on loan payments, the said policy, while having the best interests of the public in mind, may result in unintended consequences that will severely affect the banking industry, the financial system and the economy," he said.
Diokno said the inability of banks to service withdrawals may trigger a bank run and undermine the confidence of the public in the banking system.
Likewise, he said the proposal would also limit the availability of credit in the country as banks adopt stricter underwriting standards or completely deny credit for some sectors, including micro, small and medium enterprises (MSMEs).
"A one-size fits all prescription is unwise while I keep saying that the Philippine banking industry is sound. Some banks may end up standing, while others may be adversely affected," he said.
Diokno said debt watchers S&P Global Ratings, Moody's Investors Service and Fitch Ratings have affirmed the country's credit rating due to its sound banking system.
"Lessons from previous crisis have shown us that financial instability can have a serious impact on the real economy. A banking crisis in particular will disrupt the flow of funds between savers and borrowers, impede efficient allocation of financial resources, which ultimately affects economic growth," he said.
The economy came to a grinding halt as Luzon was placed under enhanced community quarantine in the middle of March to slow the spread of the virus. As a result, the country's gross domestic product (GDP) contracted by nine percent in the first half after shrinking by a record 16.5 percent in the second quarter.