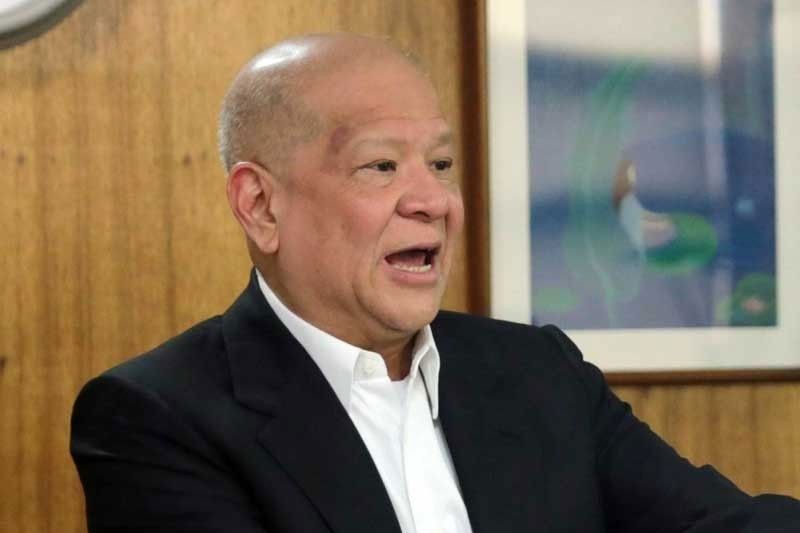 During the company's annual shareholders meeting yesterday, SMC president and COO Ramon Ang said the company's major businesses are well-positioned to recover.
STAR/File
SMC optimistic of business recovery
MANILA, Philippines — San Miguel Corp., the country's diversified conglomerate, is optimistic its business will recover despite posting lower results in the first quarter of the year as a result of the coronavirus disease 2019 or COVID-19 pandemic.
During the company's annual shareholders meeting yesterday, SMC president and COO Ramon Ang said the company's major businesses are well-positioned to recover.
A message by SMC's late chairman Eduardo Cojuangco Jr., read by SMC chief financial officer Ferdinand Constantino, said the conglomerate would also pursue its expansion plans.
"We are still pursuing our plans to build the airport," Cojuangco said in his message written before his demise on June 17.
SMC has proposed to build a new airport in Bulacan.
For the company's existing businesses, Ang said SMC has been working to get back on track since the lifting of quarantine restrictions in June.
"Our major businesses are well-positioned to make recoveries, especially with the lifting of restrictions starting June. Since May, we have been seeing a recovery. We've lost no time in working to regain our position and doubling our efforts to serve consumers," Ang said.
He said recovery would even be faster, especially if there is a vaccine developed soon against the virus.
In terms of operations, SMC was able to continue essential activities throughout the quarantine.
"We were also able to launch new ways to make our products available in more channels. These will be part of our next normal," Ang said.
In a separate statement, SMC said the company was poised for a strong start in the first two months of 2020, but was negatively affected by the quarantine in mid-March.
For the months of January and February, the company booked revenues of P160.5 billion and consolidated EBITDA of P21.3 billion.
Following the quarantine, which also necessitated liquor bans and the stoppage of transportation, SMC's first quarter consolidated revenues slid by 15 percent from the same period last year to P214 billion, while EBITDA ended 34 percent lower at P27 billion.
Moving forward, Ang said SMC is determined to help the wider economy recover from the effects of the pandemic by pouring resources into creating jobs, helping the poor, building resilience among vulnerable sectors and increasing the nation's capacity to test in order to save more lives.
"We are still dealing with a crisis today. Until there's a cure for COVID-19, we cannot let our guard down. Nevertheless, we are determined to work smart and safe and do our part to help our economy, our country and people during this critical time," Ang said.
SMC's ongoing major projects, including the construction of new manufacturing facilities in various regions nationwide and major infrastructure projects such expressways, railways, will continue, he said.
"All our major, important projects will continue. Before the pandemic, and even more so now, we believe these projects will be key to making more Filipinos resilient, by providing jobs and boosting local economies which, in turn, will provide livelihood opportunities," Ang said.
Among the new facilities the company is completing are 12 feed mills of one million annual tons capacity each, expanded poultry farms and a poultry processing facility; new breweries in Cagayan de Oro and Sta. Rosa in Laguna, the new unit of Masinloc Power Plant, and ongoing infrastructure projects such as: Skyway 3, Skyway Extension, Skyway 4, MRT-7, and TPLEX.
SMC's businesses include food, beer, power, energy, infrastructure, oil refinery, packaging and food.