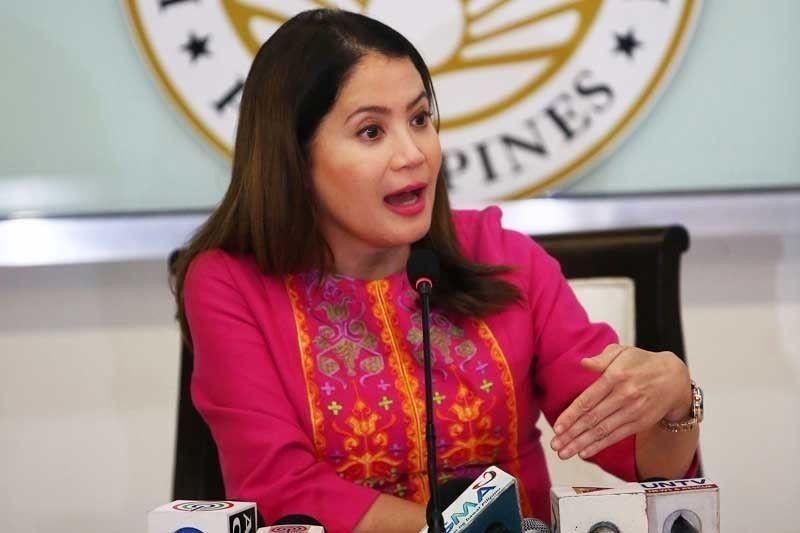 "The safety and well-being of the both tourists and residents alike has always been the priority of the DOT," Puyat said.
STAR/ File
Hotels allowed to operate at 50% capacity under modified quarantine
MANILA, Philippines — Accommodation establishments will be allowed to resume normal operations, but at limited capacity only once areas are placed under modified general community quarantine or MGCQ, according to the Department of Tourism (DOT).
Based on Administrative Order 2020-002, the DOT said accommodation establishments may accept bookings of all guests, whether for work or leisure, under the modified general community quarantine, provided that operation shall be at 50 percent capacity only.
"Ancillary establishments within the premises, such as restaurants, cafe, bars, gyms, spas and the like shall be allowed to operate at 50 percent operational capacity only," it said.
According to the DOT, accommodation establishments are allowed to retain a skeleton workforce which may or may not comprise of in-house staff.
"In its operations, accommodation establishments under MGCQ shall ensure compliance with issuances and guidelines on Minimum Public Health Standards,"the DOT said.
At present, only select hotels are allowed to operate in areas under enhanced community quarantine, modified enhanced community quarantine and general community quarantine. Among these are accommodation establishments with long-staying guests, transiting foreign guests, distressed overseas Filipino workers, repatriated OFWs, non-OFWs required to undergo mandatory facility-based quarantine, stranded passengers, employees of agencies and instrumentalities of government, healthcare workers and other employees from establishments allowed to operate.
"All accommodation establishments that intend to commence commercial operations in the community quarantine zones, whether for the accommodation of guests or operation of in-house food facilities for take-out or delivery services, shall secure a DOT Certificate of Authority to Operate prior to any operations,"the DOT said.
Meanwhile, the DOT added that operating accommodation establishments are required to report every Friday to the DOT on the number of staff comprising its skeleton workforce for the duration of the community quarantine; number, nationality, classification, and length of stay of guests; companies or business enterprises whose employees are booked with the accommodation establishments.
In addition, accommodation establishments that accept food orders for take-out and delivery are also required to report information such as the commencement date of take-out and delivery services; procedure for acceptance of orders, food preparations and take out delivery services; platform used for delivery of food orders; safety protocols in the kitchen and in interaction with customers; and number and classification of checked-in guests.
In an earlier statement, the DOT said with Metro Manila now placed under modified enhanced community quarantine and the majority of the other places in the country under general community quarantine the DOT, along with the IATF-EID and LGUS are preparing for the revival and re-opening of tourism in the Philippines once areas are classified under the modified general community quarantine.
"It is important that we embrace the new normal and equip our industry stakeholders with the appropriate tools and knowledge to recover and succeed in the post-lockdown era," Tourism Secretary Bernadette Romulo-Puyat said in an earlier Senate hearing.
The early preparation is seen to help the tourism sector transition properly and safely once travel restrictions have been lifted and domestic travel will resume for all areas,according to the DOT.
"The DOT will identify these destinations based on places that highly depend on tourism for their local economy, will be under the MGCQ classification, and are relatively smaller destination where activities can be contained and better managed,"the DOT said.
It added that residents from nearby places are the expected target market for these destinations. The DOT stressed that visiting tourists will follow LGU Issuances on strict entry guidelines.
"The safety and well-being of the both tourists and residents alike has always been the priority of the DOT," Puyat said.