Local airlines want government assistance on credit schemes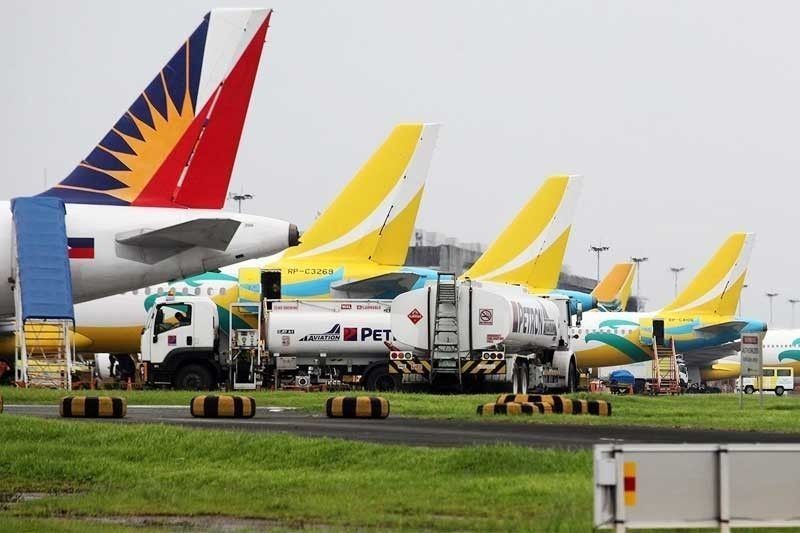 MANILA, Philippines — The local airline industry, which has been taking a heavy beating due to travel restrictions brought about by the coronavirus disease 2019 or COVID-19 outbreak, is seeking urgent assistance from the government in the form of credit lines as well as assurance of support for loans with private banks.
Roberto Lim, executive director and vice chairman of the Air Carriers Association of the Philippines Inc. (ACAP), said local carriers are facing identical challenges as other airlines in the world and, as such, they are also in need of government support to help them survive the coronavirus crisis.
In the US, Reuters reported that major US airlines have sought a government bailout of more than $50 billion as travel demand takes a hit from the COVID-19 pandemic.
"The nature of the problem is really identical. There was no demand. People are not flying and more than that, because of the shutdown, there is really no revenue," Lim told The STAR.
"So if there's no revenue, there is no cash. And whatever cash there is is obviously being depleted because you have to pay for operating expenses which you cannot avoid like leases, salaries, and the remaining operations within the next few days," he said.
Local carriers Philippine Airlines (PAL), Cebu Pacific and AirAsia Philippines have all been severely affected by the COVID-19, cancelling numerous flights, both local and international.
PAL and Cebu Pacific, for their part, have taken more drastic measures to cut costs, including laying off 300 ground-based administrative and management personnel and over 150 cabin crew members, respectively.
"What we are asking is credit line. For GOCCs (government-owned and controlled corporations) to extend credit lines because cash is the important thing just so that business can continue," Lim said.
"The credit lines are important because we can draw on them and we can have the cash to pay," he said.
According to Lim, the ability of an airline to continue is dependent on its day-to-day operations.
"If you stop operations, there is no revenue. The margins are very thin," he said.
Aside from GOCC lending, Lim said ACAP also wants the government "to assure the private banks that they are supporting the airline industry."
Lim said local carriers want the government to assure private banks so that they continue to extend new credit lines to the airline industry, renew expiring ones, and grant forbearance in payment deadlines.
He said private banks are afraid of lending to airline companies given the current situation.
Banks provide commercial loans and they have their own terms. If government can assure them that the government is supporting the industry, then it will encourage the private banks to continue lending," Lim said.
Early this month, the government decided to defer payment among local carriers of their landing, takeoff and parking charges across all airports nationwide for one year to cushion the impact of the COVID-19.
"This (the deferment of payment) was done before the quarantine that's why we wrote again saying there is now a changed circumstance and we will really need your support now," Lim said.
Lim told The STAR earlier this month that the magnitude of losses among local carriers have already reached billions., and they are expected to burn cash further as they continue to fly with empty seats.
Aviation industry officials have said that local carriers are also expected to undertake more cost-cutting measures that may include workforce reduction should the travel ban on major markets due to the coronavirus outbreak persists and further expands to more territories in the coming months.