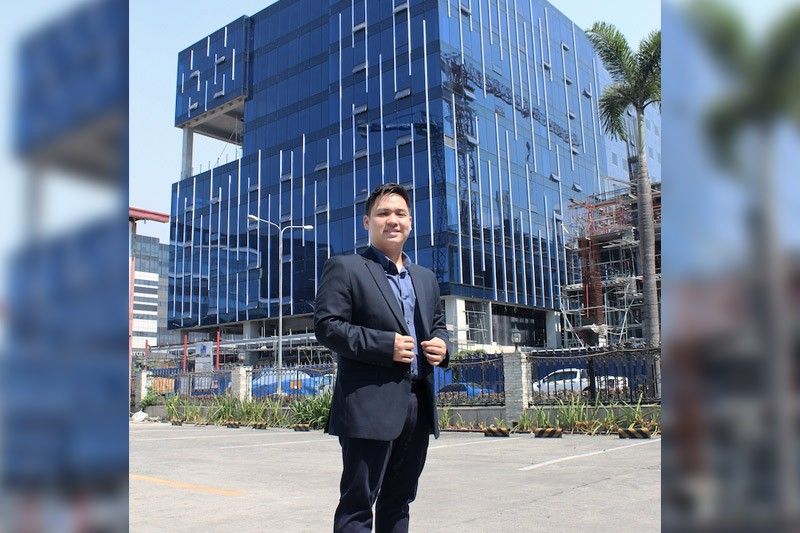 Jardin Wong is paving the way for young leaders who want to break the 'millenial boss' stereotypes.
Photo Release
This millennial COO aspires to break cliches
(Philstar.com) - February 14, 2020 - 8:00am
MANILA, Philippines — There's a lot of notions that come with being a millennial in the workforce. But that's nothing compared to the clichés that come with being the COO, also controversially known as the Child of Owner.
Jardin Wong is close to entering his 30s and has proven that while he is both of these things, he is paving the way for young leaders to break the nasty stereotypes.
Wong is the chief operating officer of Golden Bay Land Holdings: a newcomer in the real estate game with a lot of moxy and an even more interesting background. The mother company, Golden Bay Restaurant, is an iconic Chinese restaurant in the Pasay area. Their pioneer project, the Aspire Corporate Plaza, is located right beside the family restaurant. It is a stark architectural comparison to where Golden Bay is headed: the future.
Golden Bay Land Holdings was given to Wong's care at 26. He hit the ground running in a new industry, a new company, and a new role.
From dim sum dinners to building columns, Wong admits that the whole thing was and still is a learning curve. "It was a huge opportunity and a challenge, but it's a process and I'm still learning every day."
He goes on to share that his young age doesn't help the situation. Being in the real estate industry, the show is run by white-haired suits who have been in the game for decades. Wong looks like someone they would sell to, not buy from. But with 90% of the property sold and a few months shy of opening, the numbers speak for Wong and his team's performance.
Growing up, Wong never saw himself managing a real estate company. But he admits his fascination with skylines and city lights, namely those in Singapore and Hong Kong. Their beautiful cityscapes have always inspired him. "My love for the city life and the lights inspired me also to accept this challenge," he shares.
Golden Bay Land Holdings had two employees at the beginning. Now, it has roughly 75 people.
The workbook is diverse— with foreign and local talents from different age groups. Wong cites this mix as the winning formula in real estate. "Putting together people with technical experience plus people with out-of-the-box, open mindset of the young is a good formula to move forward."
When choosing a new member of the team, Wong values a person's EQ over IQ. "I put a value on being a teamplayer and the right attitude instead of being book smart because team chemistry is a real game changer."
To encourage teamwork and physical wellness, the company has a basketball league that comprises almost everyone in the company. Employees, contractors, and even partners all play ball to improve camaraderie. Inside the court, it's all fair game shares Wong. No one is a boss, no one is just an employee, everyone is a teammate. A lesson they easily bring in the boardroom as well.
Outside of the court, there's a commendation program for the "most" of the month. It's very important to encourage other people to perform better. That's why, outside the court, Wong has commendation programs.
Wong paces his team with one goal in mind: to make Golden Bay Land Holdings better. "I only play by one rule: Loyalty should be for the company. And if you don't have the same goal, I'm sorry."
Luckily, there are people Wong works with that he truly trusts and depends on. Being a young boss, he is fully aware that there will always be someone better than him.
"I ask for their guidance before I make a major decision but whether that goes well or not is on me. I own up to those mistakes but I also commend the people who helped me reach a good decision," he says.
Part of this circle are his parents, who he cites as the inspiration for his leadership. He admits that he has learned so much from their upbringing but has also learned what personally works for him as a leader and what doesn't.
While his weekdays are committed to hands-on management of employees, Wong unwinds by watching Netflix documentaries, traveling, and spending time with friends.