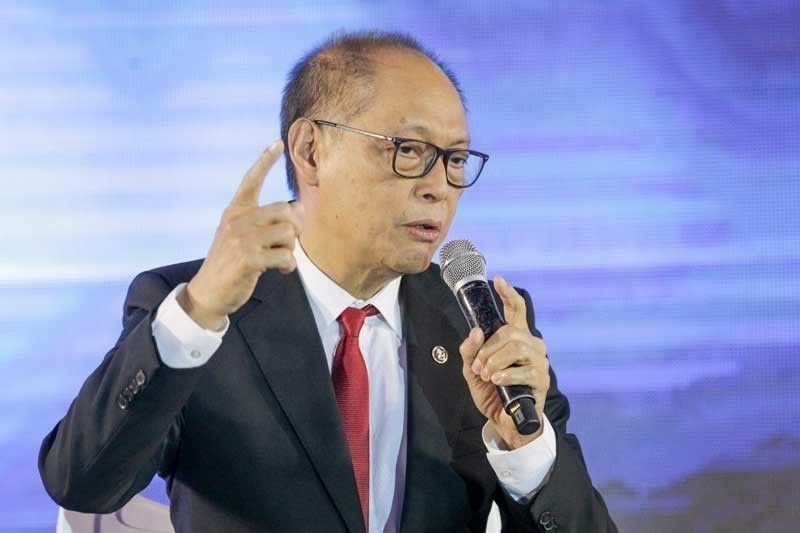 In a press conference, BSP Governor Benjamin Diokno said manageable inflation environment allowed room for a preemptive reduction in the policy rate to support market confidence.
The STAR/Mong Pintolo, File
Resumes easing cycle to boost market confidence
Manila, Philippines — The Bangko Sentral ng Pilipinas (BSP) yesterday resumed its easing cycle,s slashing interest rates by 25 basis points as a preemptive move to support market confidence amid higher prices and uncertainties brought about by the 2019 novel coronavirus (nCoV) outbreak.
In a press conference, BSP Governor Benjamin Diokno said manageable inflation environment allowed room for a preemptive reduction in the policy rate to support market confidence.
"While recent demand indicators still point to a firm outlook for the domestic economy, the Monetary Board believes that a policy rate cut would provide additional policy support to ward off the potential spill overs associated with increased external headwinds," Diokno said.
The Monetary Board slashed the interest rate on the reverse repurchase facility by 25 basis points to 3.75 percent. The rates on overnight deposit and lending facilities were also reduced to 3.25 percent and 4.25 percent, respectively.
According to analysts, the lowering of interest rates would translate to lower borrowing costs for companies and individuals, helping boost lending as well as economic activity.
Diokno said monetary authorities observed that prospects for global economic growth have weakened further amid geopolitical tensions.
"At the same time, the Monetary Board noted that the spread of the 2019 novel coronavirus could have an adverse impact on economic activity and market sentiment in the coming months," he said.
The BSP chief said inflation expectations continue to be firmly anchored within the two to four percent target over the policy horizon.
"Upside risks to inflation over the near term emanate mainly from potential upward pressure on food prices owing in part to the African swine fever outbreak and tighter international supply of rice. Moreover, there continues to be the burden on the economy posed by the ongoing Taal volcano eruption and the aftermath of typhoon Tisoy," Diokno.
On the other hand, Diokno said uncertainty over trade and economic policies in major economies continue to weigh down on global demand, thus mitigating upward pressures on commodity prices.
BSP Deputy Governor Franciso Dakila Jr. said the central bank has raised its inflation forecast to three percent this year, but retained next year's forecast at 2.9 percent.
"That is because when you look at the factors that led to the change in the forecast there really are very short term and coming mostly from actual inflation rate that we have seen for December and January," Dakila said.
Likewise, Dakila noted some upward price adjustments on fuel product as it now expects Dubai crude oil to average $58.38 per barrel this year and $55.82 per barrel next year.
Security Bank chief economist Robert Dan Roces said the latest cut is preemptive on concerns of a growth slowdown due to the nCoV.
"We think the BSP still has enough policy space left and will not be afraid to inject more stimulus should the need warrant it," Roces said.
With regards to the RRR reduction, Roces said there would be no more cuts coming anytime soon as latest assessment by the central bank that only 30 percent of the liquidity released from previous reductions went to loans.
Jun Neri, lead economist at Ayala-led Bank of Philippine Islands, said additional RRR cuts could be put on hold if the BSP further cuts interest rates by another 25 basis points.
"If they cut the reverse repurchase to 3.5 percent, chances of additional RRR cuts will be held hostage by the narrow differential between the reverse repurchase and inflation," Neri said.