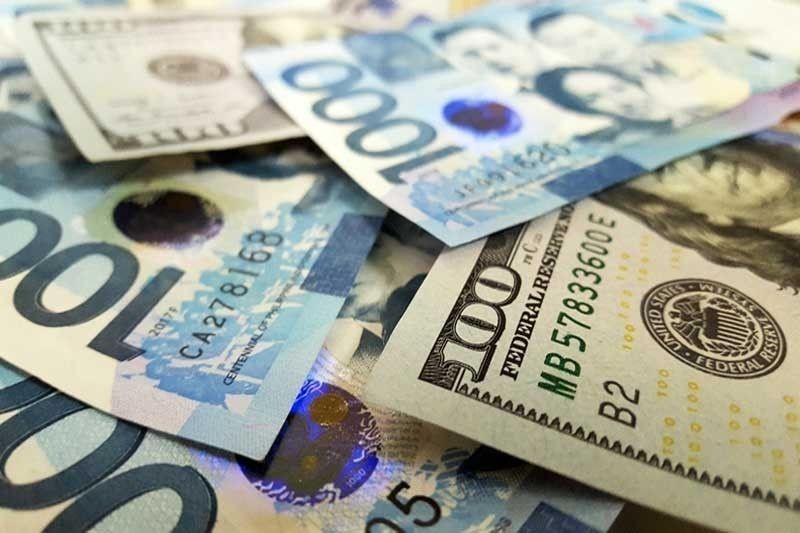 The Treasury attributed the better-than-targeted debt-to-GDP ratio in 2019 to "prudent cash and debt management backed by steady economic growth."
file
Government debt at record high P7.7-T in 2019
(Philstar.com) - January 29, 2020 - 4:53pm
MANILA, Philippines — The Philippine government's outstanding debt rose to a new record high of P7.73 trillion in 2019, the Bureau of the Treasury reported Wednesday, saying also that the state's ability to pay off its loans improved last year.
In a statement, the BTr said the government's unpaid dues increased by P21.64 billion in December 2019, 0.3% higher than November's level "due to net availments and exchange rate adjustments."
In 2019, the country's debt stock ballooned by 6%, or P438.8 billion, from 2018's record of P7.29 trillion.
That brought the country's debt-to-gross domestic product ratio last year to 41.5%, an improvement from 41.9% registered in 2018 and beating the government's target to reduce it to 41.7% in 2019.
The Treasury attributed the better-than-targeted debt-to-GDP ratio in 2019 to "prudent cash and debt management backed by steady economic growth."
Debt-to-GDP ratio, which refers to government debt as a percentage of the size of the economy, is one of the closely watched indicators by international credit rating agencies as it demonstrates a country's ability to pay off its debts.
A lower debt-to-GDP ratio is generally perceived as favorable — an indicator of a robust economy — as it shows that a country is producing enough to be able to repay its debts.
FROM BUSINESSWORLD: The Philippines' debt-to-GDP ratio through the years
The Philippine economy grew 5.9% in 2019, missing the government's 6%-6.5% goal for the year after the delayed approval of the national budget hurt state spending.
According to BTr, 33.7% of the country's total debt last year came from foreign creditors while 66.3% was from local sources. The government borrows from local and foreign sources to fund its budget deficit.
The government is hoping to trim the debt-to-GDP ratio to 38.6% by 2022. — Ian Nicolas Cigaral with a report from BusinessWorld