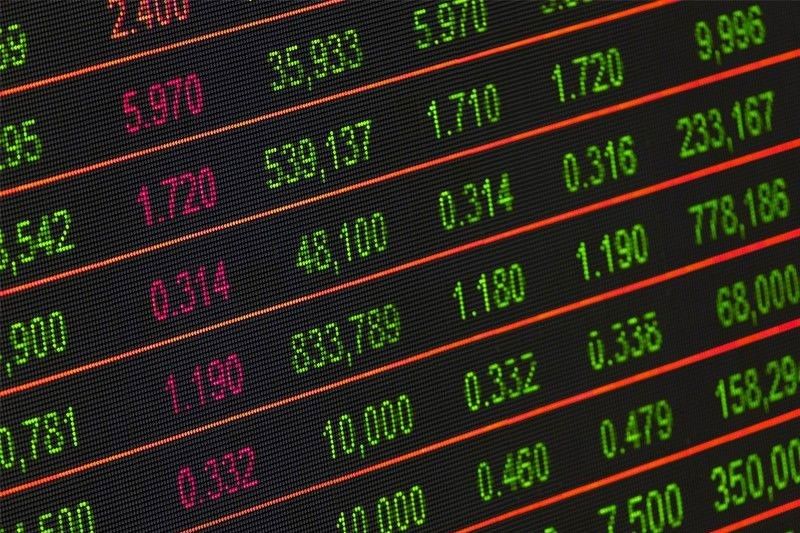 The broader All Shares gauge, meanwhile, lost 39.56 points, or 0.88 percent, to finish at 4,434.71.
Pixabay
Stocks slump anew on regulatory concerns
MANILA, Philippines — The Philippine Stock Exchange index slumped anew yesterday, plunging by nearly 86 points,or 1.13 percent to settle at 7,466.65.
According to traders, regulatory issues surrounding the business environment are dragging the local market sentiment.
The Duterte administration has been attacking the two water concessionaires, Ayala-led Manila Water Corp. and Pangilinan and Consunji-owned
Maynilad Water Services Inc., sending jitters to the Philippine stock market.
Aside from this, government is also questioning Ayala Land Inc.'s deal with the University of the Philippines for the UP-Ayala Technohub, a mixed-used commercial development along Commonwealth Avenue.
The broader All Shares gauge, meanwhile, lost 39.56 points, or 0.88 percent, to finish at 4,434.71.
Most indexes ended in negative territory led by the holding firms with a 1.31 percent drop.
Total value turnover reached P7.76 billion. Market breadth was negative with 132 losers against 67 gainers, while 38 issues were left unchanged.
Ayala Land Inc.'s shares went down by 2.47 percent to settle at P39.50. Ayala Corp.'s shares were also down by 4.67 percet to P715 per share.
A trader from a local bank said these regulatory concerns and the attractiveness of the US market are triggering a meltdown in the market.
ALI said it welcomes a transparent review and assessment of its partnership with the University of the Philippines for the UP-Ayala Technohub, a commercial mixed-use development along Commonwealth Avenue.
It said UP would receive P10.23 billion from the UP-Ayala Technohub project.
Of the P10.23 billion, P4.23 billion will be derived from lease payments and P6 billion in investments in 16 commercial buildings.
The lease amount is P171 per square meter and not P22 per square meter, ALI clarified.
Aside from this project, the Department of Finance also announced yesterday that it would look into an onerous land contract between Chevron and the National Development Co. (NDC).
The DOF said an NDC subsidiary allowed Chevron to pay a monthly rental fee of just 74 centavos per square meter on a 120-hectare state property in Batangas.
Meanwhile, Asian shares took a sudden turn for the worse yesterday as mounting concerns about a new strain of coronavirus in China sent a ripple of risk aversion through markets.
Safe-haven bonds and the yen edged higher as investors were reminded of the economic damage done by the SARS virus in 2003, particularly given the threat of contagion as hundreds of millions travel for the Lunar New Year holidays.
"It's an essential enough development that markets will monitor it on the risk radar as, if things turn critical, it could provide a massive blow to the airline industry and a knockout punch to local tourism," said Stephen Innes, Asia Pacific market strategist at AxiCorp. The mood swing saw MSCI's broadest index of Asia-Pacific shares outside Japan slip one percent after a steady start. Hong Kong, which suffered badly during the SARS outbreak, saw its index fall two percent.
Japan's Nikkei lost 0.8 percent and Shanghai blue chips 1.5 percent, with airlines under pressure.
Investors had already been guarded after the International Monetary Fund trimmed its global growth forecasts, mostly due to a surprisingly sharp slowdown in India and other emerging markets.