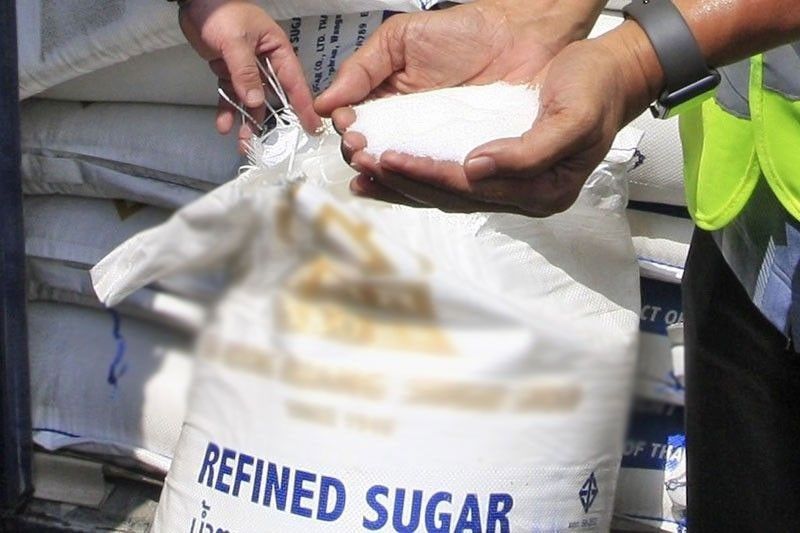 The Department of Trade and Industry and the Sugar Regulatory Administration are in talks about allowing domestic food processors and confectionaries to bring in imported sugar if local price cannot meet the P1,900 per bag level in the global market.
STAR/File
DTI, SRA in talks over possible sugar imports
MANILA, Philippines — While liberalization is on hold, the government is now looking at setting a benchmark price for local sugar which, if not met, would allow food processors to import the commodity at any given time.
The Department of Trade and Industry (DTI) and the Sugar Regulatory Administration (SRA) are in talks about allowing domestic food processors and confectionaries to bring in imported sugar if local price cannot meet the P1,900 per bag level in the global market.
Trade Secretary Ramon Lopez said SRA administrator Hermenegildo Serafica has committed that they would make available lower and competitively priced sugar for food processors.
"We were just talking, but we can formalize that agreement if we had the assurance that they will allow importation for those who need it especially if the local price cannot match the imported price of around P1,900 per bag," Lopez told reporters during the Philippine Chamber of Agriculture and Food meeting on Saturday.
"Of course we prefer local, but if they cannot get sugar at that price then you should allow them [to import]. It's like we have a benchmark, that's my suggestion to SRA and they agreed in principle," he said.
Currently, there is no sugar order that allows importation. The last batch of imports in August last year was 250,000 metric tons of either standard grade refined sugar or bottler's grade refined sugar.
Latest data from SRA showed refined sugar is currently priced at P2,200 per bag at the wholesale level.
"In fairness to the SRA, it is connecting possible suppliers to our food processors who are looking for sugar just to remove the traders in between," Lopez said.
"The target price that we are talking about is around P1,900 that once you hit that price, we will buy local, but if you can't you have to allow them to import so as for them to be competitive," he said.
Serafica has yet to comment on the development. Agriculture Secretary William Dar, on the other hand, said he has yet to get a report regarding the matter.
SRA board member Roland Beltran said he is not aware of such talk and maintained that DTI may be in talks with the administrator, but not at the Sugar Board level.
"It is a working principle that we developed with SRA, we just have to make sure that it is being implemented, in other words they are really granting import permits to those in need for food processing," Lopez said.
The trade chief said there has been no discussion on the earlier proposal of local food processors for an annual import allocation to help stabilize supply.
PCAFI and its member Philippine Food Processors and Exporters Organization are asking the government for a sugar import allocation of an estimated 105,000 MT annually to stabilize their manufacturing operations.
Processors are actually requesting a maximum of 10 percent sugar import allocation out of the country's annual sugar production placed at 2.1 million MT.
"We have not discussed that. What we discussed is the trigger price and our principle is we prefer local supply but give it at this price. If you can't then allow them to import," Lopez said.
"The local suppliers will be compelled to sell at that competitive rate of P1,900, so it is a win-win, you have to balance it with the users," he added.
Data showed that local raw-sugar production went down 27 percent to 311,617 MT as of the first week of December.
The Philippines has allocated bulk of its target production for the crop year to the domestic market amid an expected relatively flat output.
For the new crop year which started in September 2019 and will end in August this year, the Philippines expects to produce 2.096 million MT of sugar.
This is a measly 1.1 percent increase from last crop year's 2.072 million MT production.
The lower production will likely prompt more sugar imports this crop year as the country needs to maintain at least 2.2 million MT in supply to meet local demand.