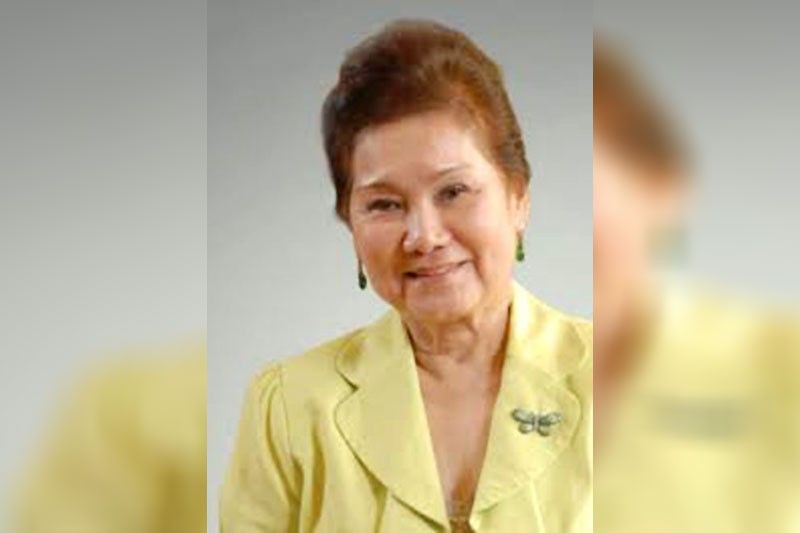 Tan wife appointed as PAL vice chairman
MANILA, Philippines — Philippine Airlines Inc. has appointed the wife of majority owner Lucio Tan as its new vice chairman as part of the ongoing changes and appointments in the country's flag carrier.
In a disclosure to the Philippine Stock Exchange yesterday, PAL Holdings Inc., the parent firm of the flag carrier, announced yesterday the appointment of Carmen Tan as vice chairman of PAL as approved by its board of directors.
Carmen will take over the position previously held by her son Lucio "Bong" Tan Jr., who passed away last month.
PAL Holdings said the airline's board likewise approved the resignation of Estelito Mendoza as a member of its board of directors.
The STAR earlier reported the resignations of Mendoza and former Bangko Sentral governor Amando Tetangco Jr., two esteemed members of the PAL board.
PAL earlier confirmed that both Tetangco and Mendoza have submitted their resignations from the board.
In a letter dated Nov. 20 addressed to PAL chairman Lucio Tan, Mendoza tendered his resignation from the board.
"I served as member of the board through many crises which PAL had undergone, many of which threatened its very existence, but overcame all of them. With some amount of trepidation, but reflecting on this c arefully, I have decided to tender my resignation, as I do so by this letter, with immediate effect," he said.
Mendoza said in his letter that he became a member of PAL's board when Tan took control of the company, the precise date of which he can no longer recall "but it has been many decades ago."
The STAR has also previously reported a number of key officials and consultants have left PAL, such as senior vice president for planning and commercial group Angelito Alvarez, senior vice president for legal and general counsel Siegfred Mison, chief commercial group adviser Datuk Bernard Francis, and senior vice president for operations Ismael "Nicky" Gozon.