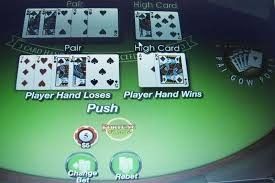 Even if Chinese nationals alone partake of ownership of real estate properties they can get their hands on, the resulting unaffordable real estate prices will push ordinary Filipinos to live in matchboxes not unlike the scene in Hong Kong.
STAR/File
AS EASY AS ABC
-
Atty. Alex B. Cabrera
(The Philippine Star) - December 8, 2019 - 12:00am
For me, the most important lesson we learned from Philippine offshore gaming operator (POGO) operations in the country so far is that we should never lift foreign ownership restrictions on land.
Even if Chinese nationals alone partake of ownership of real estate properties they can get their hands on, the resulting unaffordable real estate prices will push ordinary Filipinos to live in matchboxes not unlike the scene in Hong Kong. This early, some of our low-income countrymen couldn't get a place to rent because prices have gone up or the place has been reserved for Chinese tenants who can be charged more by the Filipino lessor. Good for the lessor, bad luck to Filipino tenants?
Already, not a few have had their homes leased to POGO personnel even as they move to smaller and humbler dwellings. Of course, there's more income, but not necessarily a better quality of life. Maybe we can't eat sentimentality, and the house anyway is a non-living thing. But when it's your house now stuffed with as much dwellers as the POGOs can insert in shifts; your sinks and toilets get clogged after days of lease, or worse, they get cracked or shattered; your cabinets and fixtures get worn out or broken after a few weeks it's not a victorious feeling. Not even after you earned the money to repair it.
There is an economy boom, we can say, out of POGO operations. There are substantial license fees collected, too. But whether it is the industry that deserves our support and tolerance that is the question.
From the little that I gathered from POGO operations, I can easily surmise that they are underpaying their taxes. You see, they are taxed under the same law that taxes the Philippine Amusement and Gaming Corp. (PAGCOR), the casino operator double-hatting as licensor of casinos. PAGCOR is taxed at a special rate of five percent of their gross revenue, which is bets received vs bets paid. They are able to monitor this because of the chips they sell and the chips exchanged with them for cash.
POGOs are a wise, if not shrewd, structure. The licensed offshore gaming operator could be in a tax haven territory like the Cayman Islands. Then a local licensed (Philippines) operator that is called a service provider is set up. The service is gaming services. The individual players/gamblers are in China or elsewhere. The local gaming operators/service providers are paid by the offshore gaming licensee (in the Cayman Islands, for instance) a contracted service fee subject to the special rate of five percent. What happens to the rest of the bets/gambling revenue? Most likely it goes to offshore bank accounts and if so, goes definitely undeclared in the Philippines. That's maximum profit for POGOs and controlled declarations and tax costs in the Philippines.
Technically, the country has strong rights to tax POGOs' gambling revenue that stays outside and undeclared here. Even if the gamblers are outside, the gaming operations or services are all rendered here. Not only that, valid license is of the essence. What is illegal in China but is legal here means the value could not have been created elsewhere, and the most important function (which is gambling operations) could not have been performed in China. Everything can be done here in relation to offshore client relationships, too, because of technology. If anything is done offshore, that function could not merit the rest of the gambling revenue as offshore income.
I can't help but think that maybe for the Philippine Economic Zone Authority (PEZA) and its registered enterprises, there is hope for the reconsideration of Comprehensive Income Tax and Incentives Rationalization Act (CITIRA) or the end of their incentives as they know it for these reasons:
• The special tax rate of five percent on gross gambling revenue can be matched virtually by an increased seven percent gross income tax for PEZA. So if PEZA tax rates can be increased to seven percent gross income tax from the current five percent, why should they be less favored than POGOs?
• The upside delivered by PEZA is that they account for, and declare, everything because they are bound by governance and compliance. Unlike POGOs where we do not see the light of day on where all the bets and gambling revenues go, PEZA's export revenues all come in to the Philippines and are fed into our economy (about $50 billion annually). Fees declared by service exporters are also verifiable using international transfer pricing rules.
• PEZA customers are known and traceable. The identity of POGO players are kept in the dark.
• Unlike POGOs that provide employment but almost exclusively to Chinese nationals, PEZA-registered enterprises provide employment to Filipinos and support Filipino families. (As mentioned in my earlier article, there are an estimated total of as much as nine million direct and indirect employees).
• And you cannot compare the minimal investment put in by POGO licensees in the Philippines compared to the capital inwardly infused by PEZA manufacturers and BPOs (about $4 billion annually per PEZA figures).
• May I add that PEZA companies upskill their people and are concerned with corporate culture. They have human capital policies that promote values, such as courtesy.
If we have the heart to help the POGOs and their Chinese personnel, can we justify feeling less for our legitimate investors and our own people?
* * *
Alexander B. Cabrera is the chairman of the Integrity Initiative Inc. a non-profit organization that promotes common ethical and acceptable integrity standards. He is also the chairman and senior partner of Isla Lipana & Co./PwC Philippines. Email your comments and questions to aseasyasABC@ph.pwc.com. This content is for general information purposes only, and should not be used as a substitute for consultation with professional advisors.