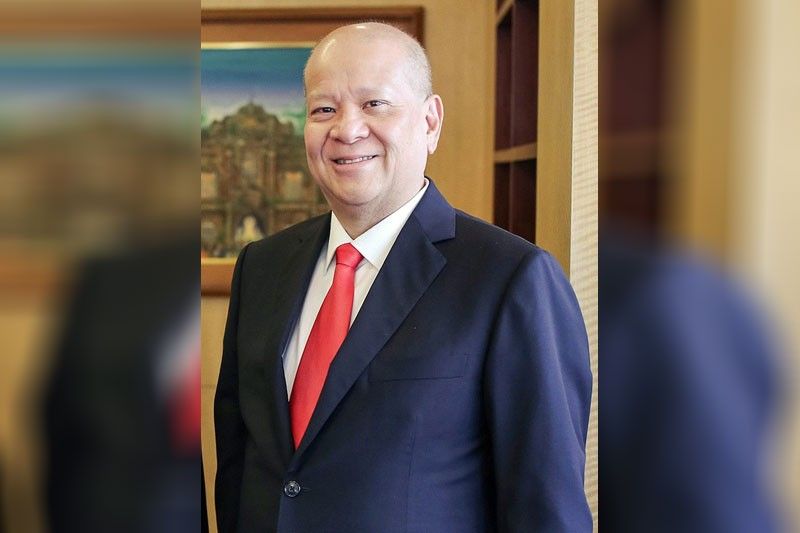 Ramon Ang among most influential people in 2019
(The Philippine Star) - December 6, 2019 - 12:00am
MANILA, Philippines — Tycoon Ramon Ang has been recognized by Bloomberg as one of the 50 most influential people around the world.
Ang, who heads food-to-infrastructure conglomerate San Miguel Corp., made it to this year's "The Bloomberg 50: The People Who Defined Global Business in 2019."
In its report, Bloomberg said Ang is the magnate who is "remaking the Philippines."
The distinguished businessmen on The Bloomberg 50 list will be recognized in New York on Dec. 9.
Bloomberg cited Ang as the tycoon who spearheaded SMC's diversification.
"Ten years ago, San Miguel was primarily a food and beer conglomerate. (It's named after its original 1890 brewery, opened when the Philippines was still a Spanish colony). Ramon Ang, who's running the company since 2002, has expanded into the electricity, oil and construction industries. San Miguel still makes plenty of beer, but the $2.15 billion purchase for 86 percent of Holcim likely allows it to capitalize on President Duterte's pledge to spend $170 billion on infrastructure. San Miguel is building a light rail system and will soon break ground on the airport in Bulacan province, not far from the capital. It will have three times the capacity of Manila's current one, which is 71 years old and regularly ranks among the world's worst," Bloomberg said.
In coming up with the list, Bloomberg said it posed the following questions to Bloomberg reporters and editors around the world.
"Who has the most – subscribed-to YouTube channel? Who's Big Oil's big dealmaker? And just how fast did Popeyes run out of fried chicken ­sandwiches? Bloomberg reporters and editors from around the world have answered these questions and more for the third annual Bloomberg 50, our look at the people in business, entertainment, finance, ­politics, and science and technology whose 2019 accomplishments merit recognition, applause, and, maybe, extra pickles," Bloomberg said.
Others on the list include musician Lil Nas X, economist Stephanie Kelton, Prime Minister of New Zealand Jacinda Ardern, vice chairman of CBS Inc. Shari Redstone, climate activist Gretha Thunberg, pop star and actress Rihanna and David Marcus of Facebook.