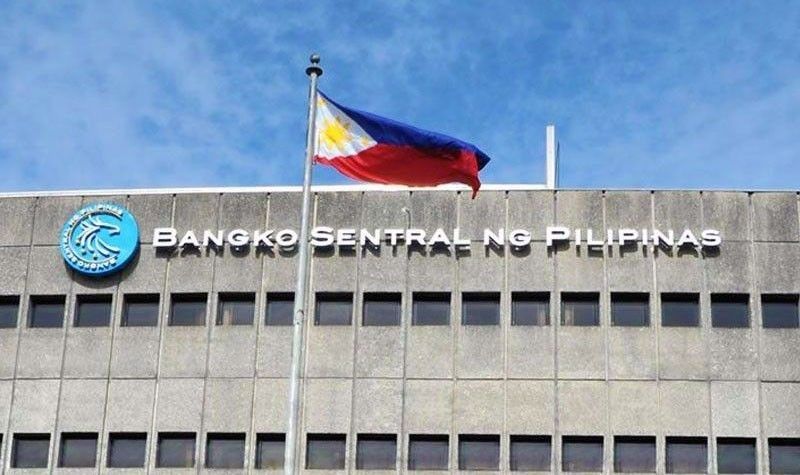 "We'll look at December and then maybe in early January we'll resume monetary easing," the BSP chief said.
STAR/File
BSP: Further RRR cut hinges on credit growth
MANILA, Philippines — The Bangko Sentral ng Pilipinas (BSP) will evaluate banks' loan growth first before it can decide whether to make further cuts in banks' reserve requirements, according to BSP Governor Benjamin Diokno.
In an interview with reporters, Diokno said monetary authorities would look at credit growth in December before they can make a decision on whether to resume the monetary easing.
"We'll look at December and then maybe in early January we'll resume monetary easing," the BSP chief said.
According to the latest data from the central bank, credit growth fell below double-digit level, easing to 9.3 percent in October from 10.5 percent in September despite the series of reserve requirement cuts.
Loans disbursed by big banks reached P8.79 trillion as of end-October this year from P8.05 trillion a year ago. Releases for production activities grew slower at 7.5 percent to P7.67 trillion, while disbursements to households jumped by 26.7 percent to P805.93 billion.
On the other hand, money circulating in the financial system grew at a faster rate of 8.5 percent to P12.13 trillion as of end-October from P11.17 trillion in the same month last year.
Diokno said loan releases were affected by the tightening cycle last year when interest rates were lifted by 175 basis points as inflation accelerated to 5.2 percent from 2.9 percent in 2017 and exceeded the BSP's two to four percent target due to elevated oil and food prices as well as weak peso.
The BSP chief added the Monetary Board has eased the country's policy stance by slashing interest rates by 75 basis points due to benign inflation environment, as well as the slower-than-expected gross domestic product (GDP) growth.
Inflation averaged 2.6 percent in the first 10 months after easing to a 43-month low of 0.8 percent in October from 0.9 percent in September. It is expected to range between 0.9 and 1.7 percent in November after bottoming out in October.
Diokno said the BSP expects bank lending growth to pick up in the coming months due to monetary easing. "As I said, the monetary policy works with a lag," he said.