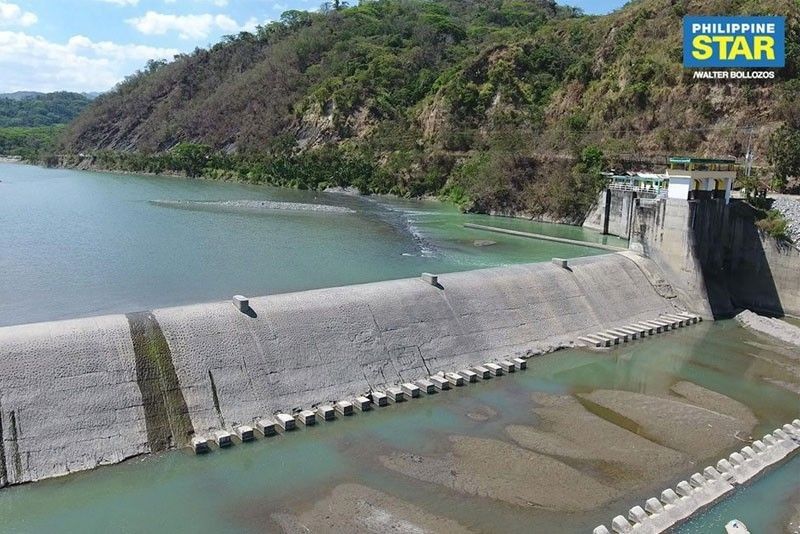 The Duterte administration has approved the Wawa Bulk Water Supply project led by ports tycoon Enrique Razon.
Walter Bollozos/File
Government clears Razon-led Wawa Dam water supply project
Iris Gonzales
(The Philippine Star) - November 19, 2019 - 12:00am
MANILA, Philippines — During a meeting last week, Metropolitan Waterworks and Sewerage System approved the Wawa Bulk Water Supply Project of WawaJVCO, according to MWSS chairman Reynaldo Velasco.
WawaJVCO is the joint venture between Enrique Razon's Prime Infra and businessman Oscar Violago's San Lorenzo Ruiz Builders Group (SLRB).
The final approval of the remaining documents, which authorized MWSS Administrator Emmanuel Salamat to sign on behalf of the agency, materialized during the MWSS Board of Trustees meeting held last Nov. 14.
MWSS' green light came following the favorable opinion given by the Office of the Government Corporate Counsel (OGCC) on the project last Nov. 7
The approval of the OGCC was the remaining document to make the project fully effective and allow the proponents to proceed with the development work.
Velasco said that the regulatory body is taking all the necessary steps to ensure that the country has enough supply in Metro Manila.
"I would like to assure the public that MWSS is doing everything in its power to address the current water crisis. We are committed to make sure that we have enough supply to meet the demands of the growing population in Metro Manila. I am sure the other government agencies who are mandated to issue permits will follow suit as this is a priority project to solve the water crisis," Velasco said.
The Wawa Dam project will supply 80 MLD in 2021 and more than 500 MLD in 2025.
The project plans to utilize the Wawa catchment area in Rizal province as a source of the water.
The joint venture plans to pour in P15 billion up to P20 billion to develop the big-ticket water source.
Ayala-led water concessionaire Manila Water will be the off taker for the bulk water project.
The water source is strategically located to serve the expansion areas of Manila Water's east zone concession area.
The multi-billion peso project marks Razon's foray into the water business.
Razon said with the water problem in Metro Manila, there is a need to develop new water reservoirs.
The lack of water source for Metro Manila has put the water issue on the spot light.
Water concessionaires Manila Water and Pangilinan-led Maynilad Water Services Inc. have been pressing the government to develop new water sources to address the water supply crunch in Metro Manila.