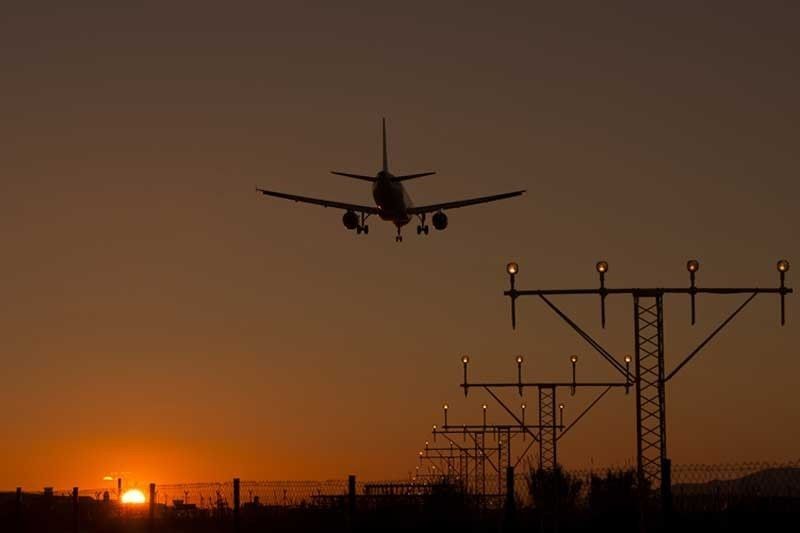 OPINION: Our confused skies
DEMAND AND SUPPLY
-
Boo Chanco
(The Philippine Star) - November 15, 2019 - 12:00am
The local aviation industry is in a state of flux. They are uncertain about what should be done or how to plan for the future.
The industry's main problem is government's lack of clarity on what it wants to do. Everything seems to depend on how the political winds are blowing and how Cabinet members want to cover their asses.
Last June, President Duterte made a surprise visit to NAIA and was dismayed over the congestion. It's terrible he didn't know. We have been suffering from this problem for years. He ordered the immediate start of operations at Sangley Point in Cavite.
The President's directive was apparently based on a plan mentioned to him by the transport secretary to transfer general aviation flights to Sangley. The plan was presented as something that would help decongest NAIA.
So, the transport department rushed completion of rehabilitation work at Sangley. The runway was improved and a passenger terminal and a couple of hangars built. They did a heroic effort to finish rehab work by this month.
They did a ceremonial inauguration with a Cebu Pacific ATR 72-500 freighter landing. They offered CebuPac the two hangars so they can relocate their domestic cargo service there. We haven't heard if CebPac is going to do this soon.
When I say ceremonial, it really is ceremonial. The rehab work is not totally complete. They haven't even done electrical and other utility connections. Palabas lang so they can say they meet the President's deadline.
It is not surprising that nothing more happened after that. GenAv is still using NAIA. Congestion in NAIA is just as bad as when Duterte got mad and ordered DOTr to move flights to Sangley.
The other major problem is access. The land route to Sangley is not that good. Metro Pacific has a plan to build an expressway to connect with their expressways in Cavite, but that will take time.
There is also the ferry that connects Sangley to MOA. I am not sure if that's a viable option for cargo or passenger traffic.
In the meantime, general aviation operators at NAIA received a notice from MIAA to vacate their areas by May 2020. They can relocate their hangars to Sangley or Clark.
If they choose to move to Sangley, the maximum time government can give in a lease contract is five years. They need more than that… a lot more. After all, constructing a hangar can cost at least P20 million.
The reason why they can't get a land lease contract beyond five years is the plan of the Cavite government to build an international airport there with Chinese financiers. General aviation cannot operate there once construction starts, if it starts.
At Clark, they have to wait until Clark airport officials decide how they want to reconfigure area assignments. They are planning to build a second runway at Clark and I am told, the current location of general aviation hangars may be changed.
So, they have a notice to vacate by May, but really nowhere to go. Government isn't ready to tell them where to move other than the general direction of Sangley or Clark.
As if all these confusing signals are not enough, there is a chance government will recall a signed contract to build the international airport in Bulacan… never mind that a concession contract has been signed and the notice to proceed was already given.
What a government! I am not just blaming the Duterte-led government. All post EDSA governments are guilty of this lack of foresight in building the infrastructure needed by our growing economy.
Yet, as the Duterte economic managers keep on telling us, money is no longer the problem. Indeed, government has raised our tax rates. Japan, China and South Korea have offered ODA funding and the private sector is eager to help build via PPP.
Fitch Solutions Macro Research (a unit of Fitch Group) has just published their outlook for the Philippines infrastructure sector and they are bullish on PPP.
"We expect the role of Public-Private Partnerships (PPP) to expand in conjunction with the Philippines' growing infrastructure needs.
"Regionally speaking, the Philippines has one of the most comprehensive PPP frameworks.
"However, we believe investors will continue to face risks stemming from other aspects such as bureaucratic inefficiencies, crime and security, and corruption."
The mistake of this administration's economic managers is to sideline PPP. They thought it would be faster to get Build Build Build projects started through ODA or even direct funding from the National Treasury through the General Appropriations Act (GAA).
Three years after… nothing much. Only nine out of the 75 flagship programs have started actual construction.
With less than three years left, Economic Planning Secretary Ernie Pernia conceded that government must be more welcoming toward private sector-led projects. I am not sure he has convinced Finance Secretary Sonny Dominguez.
"There was hesitance to PPP projects before, but over time, minds tend to adjust to reality and I think this is what's happening. We should look at the bigger picture. Let's not be too obsessed about little gains to be made by the private sector proponent or a little loss on the part of the government," Secretary Pernia told newsmen.
By bigger picture, Sec. Pernia is thinking of the impact of projects on the economy, in terms of employment, increase in GDP (gross domestic product) growth, their multiplier effects—direct and indirect economic activities.
"Let's count those things… It's not good to be too restrictive," he said, citing that some of the restrictions are hampering the entry of foreign investments.
Perhaps tired of waiting for the national government, the local governments in Cordova and Cebu City launched an ambitious PPP project on their own. They partnered with Metro Pacific to construct a modern bridge to connect Mactan island with Cebu City. More LGUs should explore this option.
The curse of this country is confused thinking, or lack of thinking on the part of government. That's why it is a mess out there.
Boo Chanco's e-mail address is bchanco@gmail.com. Follow him on Twitter @boochanco.