Entrepreneur of the year
October 18, 2019 | 12:00am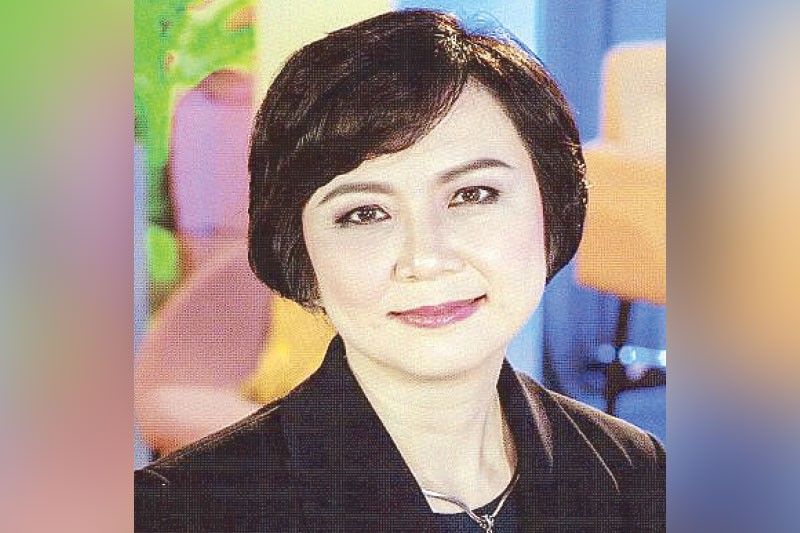 Last Wednesday, I was invited to the SGV Foundation hosted event which featured 15 awardees representing the finest and brightest entrepreneurs who would ensure the nation's economic success as we enter the age of the 4th Industrial Revolution. SGV and its sponsors have institutionalized an annual event which is, in my mind, the sustained commitment of investing in People as enunciated by SGV founder, Washington SyCip.
I was a guest of Medilink Network Inc. CEO, Esther Go who was awarded Woman Entrepreneur. Her selection was a source of delight for me who has known her since birth. I have watched her father Tony Go nurture and dote on her through the years. No one can be more gratified of her accomplishments. She graduated magna cum laude from Smith College and earned an MBA from Harvard Business School. After graduation, she joined a consultancy firm which exposed her to the healthcare industry. She later joined a New York multinational financial services company.
In 2003, I attended her San Francisco wedding where she married Jose Barroco, a Harvard classmate. My wife and I witnessed the highly emotional scene of the doting father reluctantly yielding Esther to Jose. The newlyweds returned to Manila with their first-born son, Jose (nicknamed Ze) in 2004. At this point in time, Tony asked Esther to take over the MediLink, founded in 1999. In 2006, their daughter Lara (Savi) was born. Once again, the Lolo and Lola, Tony and Peggy had the opportunity to nurture and dote on two apos as Esther proceeded to progress in the healthcare industry
MediLink Network, Inc. is a health tech company committed to enabling efficient, accessible, and affordable healthcare. It is a joint venture between Equitable Computer Services and F.E. Zuellig. This coming November, the company will celebrate its 20th anniversary.
The health community is a complex ecosystem that requires interactions among multiple stakeholders — patients, doctors, hospitals, clinics, HMOs and insurance companies. To date, MediLink is the only fully electronic health network serving the Philippine healthcare ecosystem, with more than three million members, 30,000+ practitioners, and 700+ facilities. MediLink has the widest deployment of POS Terminals that covers 100 percent of all tertiary hospitals in the country.
MediLink has been recognized by awarding bodies including Asia Pacific Entrepreneurship Awards (2018) for MediLink's corporate excellence, AI Global Media (2018) for Best Healthcare Technology Solutions Provider, and International Innovation Awards (2017). The company upholds international standards as proven by its certifications for ISO 9001 and ISO 27001.
The above statistics indicate that Esther will continue to grow in the Philippines and I suspect in the Asia Pacific region. Congratulates and best wishes Esther!!
Leyte landing revisited
I understand there will be an event on Oct. 19 when the delegation of the California Legislature will present a Concurrent Resolution commemorating the event to the Governor of Leyte, Mayors of Palo and Tacloban and members of Congress. My daughter Liana, the archivist of the Carlos P. Romulo Foundation, has been asked to participate in that event. It is my further understanding that there will be an Oct. 20 event with the participation of US Ambassador Sung Y. Kim on the occasion of the 75th anniversary of the Leyte landing.
I previously wrote: "We should remember it was on this date that started the chain of events that eventually led to an independent Republic of the Philippines – gained not by colonial subjects fighting against their colonial masters but fighting alongside each other to liberate their land from foreign occupation."
"Isn't this occasion therefore not worthy of a commemorative event that would signify that we value old friends who sacrificed their lives to help give us back our land (and who by the way continue to guarantee that it shall defend it from foreign aggressions) over new friends bearing gifts but whose actuations suggest they want to take bits and pieces of it?" The recent statement by Secretary of State Pompeo in March 2019 reassured us that the Mutual Defense Treaty does indeed reiterate that guarantee and further clarified that the South China Sea is also covered.
However, I must express my concern and trepidation that the recent actuations of President Trump in Syria, particularly the abandonment of the Kurds who were allied with US forces against ISIS and the Taliban. Trump had promised to draw down US military presence worldwide during the 2016 Presidential campaign. As has happened in Syria, there will be no hesitation for other powers – Russia in this case – to step into the gap.