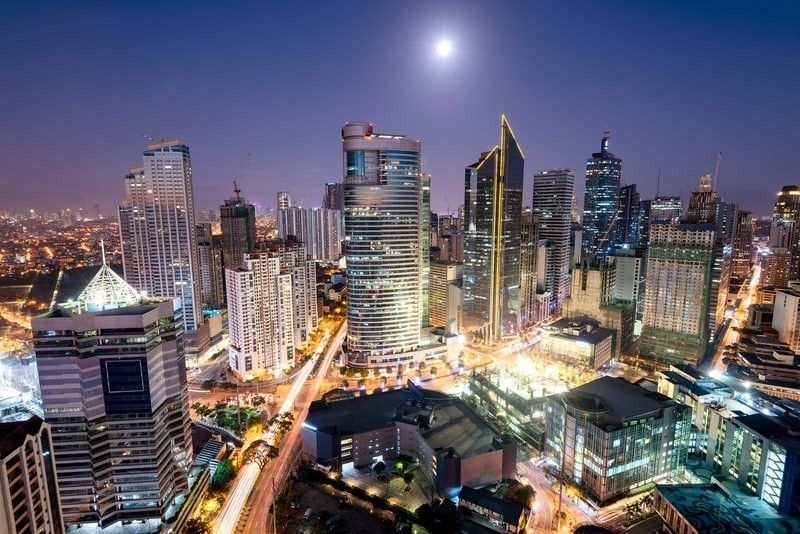 Aren't we up to challenges?
DEMAND AND SUPPLY
-
Boo Chanco
(The Philippine Star) - October 9, 2019 - 12:00am
After all those press releases, the Duterte administration's Build Build Build program has failed to take off in the last three years. Why is this failure happening administration after administration?
It isn't because we are unable to dream big. The economic team was all systems go on BBB.
Ben Diokno, in particular, appeared sincere as he tried to convince me they would be able to deliver a long list of projects under BBB.
Well, it's not happening in the scale promised. Only nine of 75 BBB projects have broken ground. We are big in bluster, but poor in execution.
Is the problem with our system, or is it inherent to our culture as a people? Our problems with BBB and other big projects go beyond an incompetent bureaucracy.
Even our so-called industrialists prefer sure things like the property sector or rent seeking in near monopolies like telecoms with a regulator they can easily capture.
Could it be that we are afraid of challenges posed by big projects with a strong element of risk?
That seems to be the case with the Bulacan airport project. I have heard skeptical comments not just from DOF officials, but also from private sector industrialists as well. Indeed, the only Filipino entrepreneur who doesn't seem to be intimidated by big projects is Ramon S. Ang.
The P736 billion airport project is one. Even his mother begged him to abandon it.
Ramon wanted to modernize the PNR at no cost to the government years ago. It was rejected and now it is still awaiting Chinese ODA grants.
RSA also wanted to do Laiban/Kaliwa dam project years ago when we were not yet desperately in need of its water. Again, it was rejected and now stuck with a questionable bid also under a Chinese ODA grant.
Now RSA wants to build an expressway on top of EDSA.
Audacity is not a personal characteristic appreciated in this country. That is probably why we are where we are at the near bottom of the list of ASEAN countries.
The great Filipino writer and thinker Nick Joaquin had a good analysis of what ails us in his book Culture and History. He thinks we are afraid of challenges. So, we stick to our comfort zones and think small. I want to share some of his thoughts.
"For Filipinos today, the great peril is of challenges not met fully, or not met at all. These challenges may seem too big or too small, too rash or too sudden, too dangerous or too dishonest.
"We always have reasons for rejecting them, for not responding. We are not prepared, or our betters don't set us a proper example, or it's just the old con game anyway. We're interested only in what's popular and easy…
"Challenges are difficult; they don't elicit popular response… Confronted with a postwar decay in education, we met the challenge by pushing our standards lower and lower; but even the effort required by these already very low standards is begrudged and found hard.
"High prices, low productivity, a swelling population – all these are challenges we have yet to pick up and our reluctance fills the air with the uneasiness of a destiny not being fulfilled adequately.
"The Philippine question today is: Why are we as a people so disinclined to face up to challenges?
"Challenges, when met with superior response, advance and enlarge a people, so that what may have been a handicap or a doom becomes a heroic step forward."
Mr. Joaquin illustrates his point by citing local arts and crafts.
"Because we cling to the miniature and will not venture into anything larger or more complicated, we developed not great arts but only very minor cottage industries.
"The Filipino works best on a small scale – tiny figurines, small pots, filigree work in gold or silver, decorative arabesques. The deduction here is that we feel adequate to the challenge of the small, but are cowed by the challenge of the big.
"The Filipino chooses to work in soft, easy materials – clay, molten metal, tree bark and vine pulp, and the softer woods and stones. Collectors say that all their searching has failed to turn up anything really monumental in hard stone.
"Even the carabao horn, an obvious material for native craftsmen, has not been used to any extent remotely comparable to the use of ivory in the ivory countries. The deduction here is that we feel equal to materials that yield, but evade the challenge of materials that resist.
"… having mastered a material, style, craft or product, we tend to rut in it and don't move on to a next phase, a larger development, based on what we have learned. In fact, we instantly lay down even what mastery we already possess when confronted by the challenge from outside of something more masterly, instead of being provoked to develop by the threat of competition.
"Faced by the challenge of Chinese porcelain, the native art of pottery simply declined, though porcelain should have been the next phase for our pottery makers."
I have been writing about our quest for a better economy with infrastructure that befits our traditional leadership position in the region. It has been frustrating.
I thought FVR was just about to make our dreams come true, but even he was not strong enough or single minded enough to see our economic takeoff happen.
Erap, Arroyo and P-Noy wasted the 18 years they were in power. A total waste. None of them were really interested in development the way a Mahathir is… or lacked the foresight for it.
Duterte, or rather Duterte's economic team, has the ambition but without more vigorous support from Duterte, will accomplish little.
Challenges. We ought to not be afraid to meet them. Nick Joaquin warned that if the Filipino "keeps retreating from the challenge of the difficult, may learn too late that a challenge posed may be perilous, but a challenge evaded is suicide."
Boo Chanco's e-mail address is bchanco@gmail.com. Follow him on Twitter @boochanco