BSP cuts interest rates anew
September 27, 2019 | 12:00am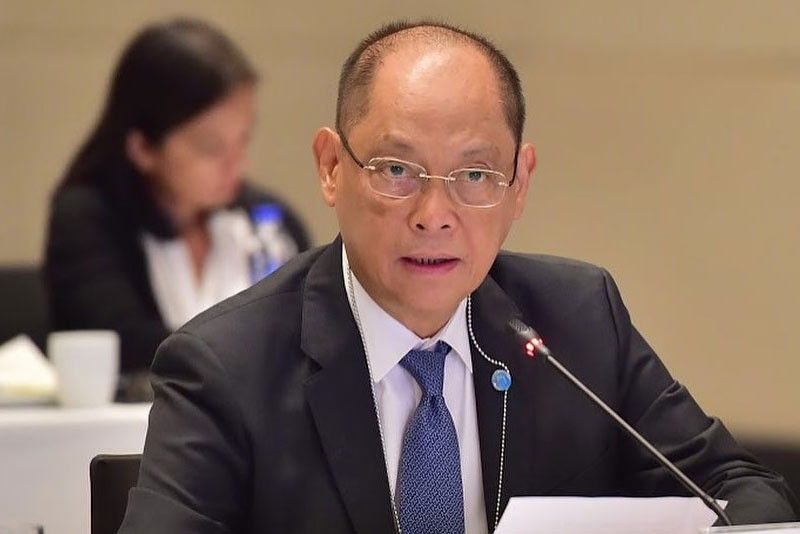 MANILA, Philippines — As expected, the Bangko Sentral ng Pilipinas (BSP) delivered another 25 basis points rate cut yesterday as part of an easing cycle that saw interest rates decline by 75 basis points since May due to easing price pressures, as well as weaker economic growth.
In a press conference, BSP Governor Benjamin Diokno said the Monetary Board believes the benign inflation outlook provides room for a further reduction in policy rate to support economic growth and reinforce market confidence.
The overnight reverse repurchase rate was brought down to four percent, while the interest rates on the overnight deposit and lending facilities were likewise reduced to 3.50 percent and 4.50 percent, respectively.
"The Monetary Board's decision is based on its assessment that price pressures have eased further since the previous meeting," Diokno said.
According to Diokno, the balance of risks to the inflation outlook have shifted toward the upside for 2020, while it is seen to tilt to the downside for 2021. "Upside risks to inflation over the near term emanate mainly from volatility in oil prices due to geopolitical tensions in the Middle East and from potential impact of the African Swine Fever outbreak on food prices," Diokno said.
The BSP chief, on the other hand, said the subdued pace of global economic activity continues to temper the inflation outlook.
"At the same time, the Monetary Board believes that prospects for global economic growth are likely to remain weak owing mainly to uncertainty over trade policies. Firm domestic spending and progress on policy reforms will serve as a buffer against global headwinds," Diokno said.
Edna Villa, assistant governor for International Monetary Affairs and Surveillance Sub-Sector at the BSP, said the inflation forecast for 2019 was minimally reduced further to 2.5 percent.
"In the near term inflation will continue to decelerate and reach the lower end of the target range until November 2019 due primarily to base effects as oil and rice prices peaked at the same period in 2018," Villa said.
Villa said the Monetary Board retained the inflation forecast at 2.9 percent for 2020 and 2021.
"For 2020 and 2021, the baseline forecast reflect the expected recovery in domestic economic growth and positive base effects as the impact of the rice tariffication tapers off," Villa said.
According to Villa, upside risks include petition for higher electricity rates, transport fare adjustments, higher excise tax on alcoholic beverage, impact of the ASF on meat prices and higher global oil prices.
The key downside risks, she said, include slower global economic growth due to escalation of protectionist policies in advanced economies and geopolitical tensions.
The BSP vowed to continue to monitor emerging price and output developments to ensure that monetary policy settings remain consistent with price stability, while being supportive of sustained non-inflationary economic growth over the medium term.
Diokno has completed the delivery of his committed 50 basis points reduction before the end of the year, but has yet to announce another 100 basis points reduction in the reserve requirement ratio (RRR).
"We always look at evolving developments and we never pre-commit to a particular policy action. We will remain data dependent," Villa said.
Maysita Crystallin, economist for the Philippines and Indonesia at DBS Singapore, said policy mix to support growth is needed to achieve government's full year target of six to seven percent.
"We see room for further easing especially if growth fails to pick up. The cumulative 50 basis points easing this year has only partially unwound the 175 basis points increase carried out last year," Crystallin said.
Meanwhile, more interest rate cuts can be expected in the coming quarters as economic growth is expected to remain slow and inflation is expected to be subdued, according to London-based Capital Economics.
"Today's cut to the policy rate by the central bank from 4.25 percent to four percent is unlikely to be the last in the easing cycle. With growth likely to disappoint and price pressures set to remain subdued, we expect more cuts over the coming quarters," said the macroeconomy research firm yesterday. – With Czeriza Valencia