SEC clamps down on financing, lending firms
September 18, 2019 | 12:00am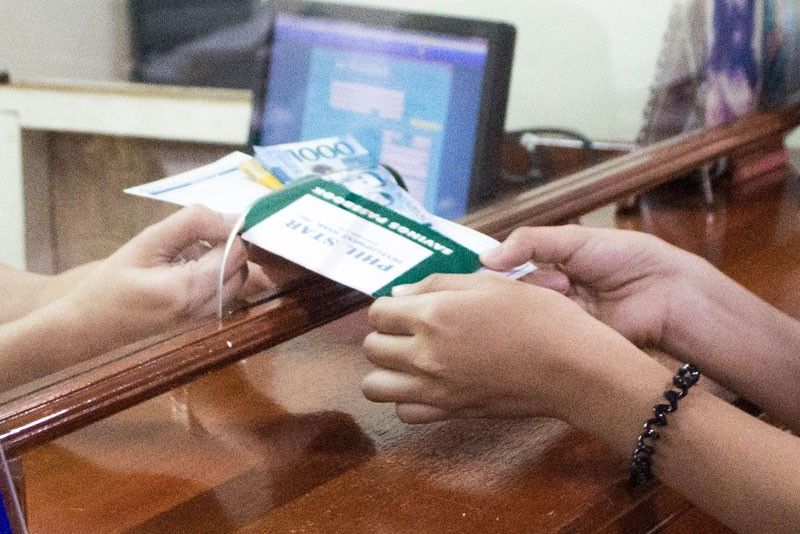 MANILA, Philippines — The Securities and Exchange Commission (SEC) is tightening rules on financing and lending companies, particularly with respect to their various modes of advertisements.
In an interview, SEC Commissioner Kelvin Lester Lee said they hope to issue the circular within the next two weeks.
"We don't foresee any problems so we expect to issue it soon," Lee said.
In its draft circular, the SEC said financing and lending companies make their services known through various modes of advertisement such as television, radio, billboard, websites and social media.
According to the SEC, there has been a proliferation of online trading platforms such as websites and mobile applications that operate through online platforms.
Financing and lending companies are required to fully disclose their corporate names, registration number and certificate of authority to operate a financing and lending company.
They are also required to provide an advisory to their prospective borrowers to study the terms and conditions in the disclosure statement before proceeding with the loan transaction.
Financing and lending companies are required to submit an affidavit of compliance to the corporate governance and finance department of the SEC containing a report of all their existing online platforms within 10 days from the effectivity of the circular.
Non compliant companies will be slapped with monetary fines and continuous non compliance may result in penalty of up to P1 million and suspension of their license for 60 days, SEC chairman Emilio Aquino said in the draft circular.
The SEC has been stepping up efforts to monitor lending and financing companies including online entities amid the growing number of complaints from borrowers.
It also recently issued a memorandum circular, preventing unfair debt collection practices by lending firms such as the use of profanities or issuing violent threats.
Financing companies, lending companies and their third-party service providers can no longer harass borrowers and employ unfair means to collect debt, SEC said.