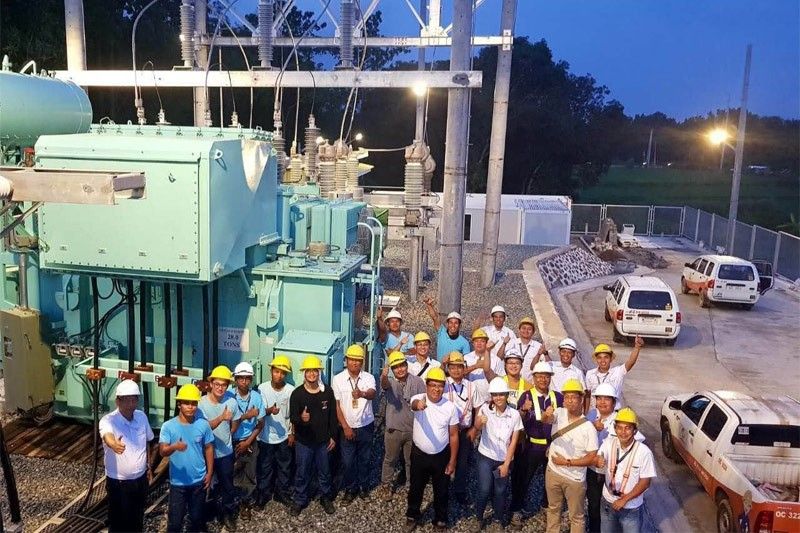 Meralco's working team had led the construction and energization of the New Clark City Substation.
Photo Release
Meralco energizes New Clark City substation
(Philstar.com) - September 2, 2019 - 10:45am
TARLAC, Philippines — Meralco recently energized its new 69 kV-13.8kV Interim Substation in New Clark City (NCC).
The substation addresses the power demands of the NCC Phase 1A project covering 60 hectares and including the New Clark City Sports Complex. The complex houses a stadium and an aquatic center, which will serve venues to the 30th South East Asian Games later this year.
Meralco, along with its partners Marubeni Corp., Kansai Electric Power Co. Inc., and Chubu Electric Power Co. Inc. received the notice of award to develop NCC's Electric Power Distribution System from the Bases Conversion Development Authority earlier this year.
Meralco's working team—represented by substation head Alberto Castillo and testing head Froilan Rofuli 3rd—led the construction and energization of the NCC Substation.
Joining the Meralco team during the energization were Danilo Ancheta, assistant general manager for NCC, and Miguel Marfil, project manager for BCDA.