BSP sees August inflation easing to as low as 1.3%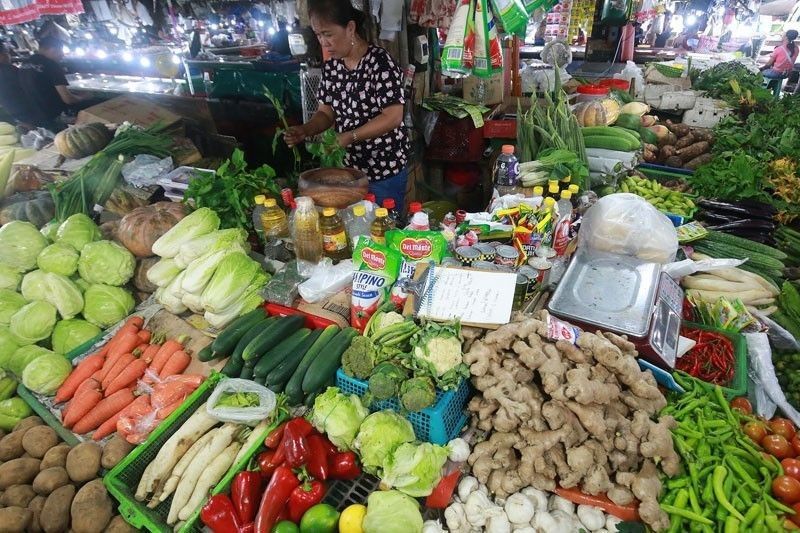 MANILA, Philippines — Inflation likely eased to as low as 1.3% in August on lower food and fuel prices and downward adjustment in power rates, the Bangko Sentral ng Pilipinas said Friday.
In a statement, the BSP's Department of Economic Research pegged August price growth between 1.3% to 2.1%.
If realized, both ends of the central bank's forecast range would be lower than 2.4% rate recorded in July.
"Lower domestic prices for gasoline, diesel and kerosene, the continued decline in rice prices as well as the downward adjustment in electricity rates dampened inflation pressures during the month," the BSP said.
"These could be partly offset by the recent depreciation of the peso and higher prices of selected food items," it added.
From January to July, inflation averaged 3.3%, well within the state's 2% to 4% annual target.
At its August meeting, the BSP cut its benchmark interest rate by 25 basis points and hinted at further monetary policy easing amid cooling inflation and slower than expected economic growth in the second quarter.
Since becoming governor, Benjamin Diokno — who is widely seen by the market as a pro-growth central bank chief — has given the economy a shot in the arm with a 50-basis point rate cut and 200-basis point reduction in bank reserves.