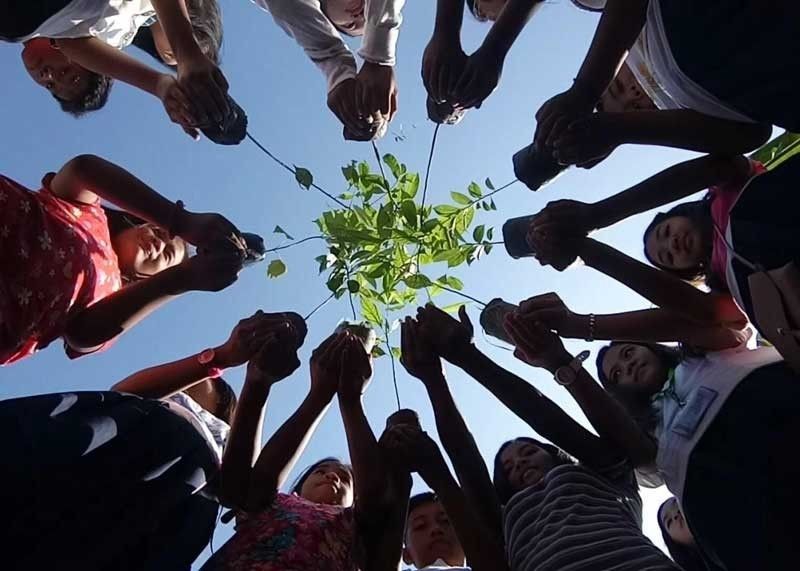 The move is part of continuing efforts to reforest the Ipo Watershed and other watersheds within the West Zone.
File
Maynilad steps up reforestation
MANILA, Philippines — West zone concessionaire Maynilad Water Services Inc. pledged to plant 34,000 trees and mangroves as part of its annual "Plant for Life" program.
The move is part of continuing efforts to reforest the Ipo Watershed and other watersheds within the West Zone.
It also aims to prevent calamities such as land erosion and flooding, as well protect water quality in the dams that supply the water needs of Metro Manila.
This year, Maynilad adopted 30 hectares in Mt. Balagbag in Rizal, one of the most heavily deforested areas of the Ipo watershed.
"One way to ensure the sustainability of our limited water resources is to plant trees in vital watersheds. Planting trees prevents the soil erosion that could affect the quality of raw water, and also offers a long-term solution to the cycle of flooding during the rainy season," Maynilad president and chief executive officer Ramoncito Fernandez said.
Since the program's inception in 2007, Maynilad has planted almost 800,000 trees in the Ipo watershed covering an area of 341 hectares.
It has expanded reforestation activities to include watersheds in Malabon and Muntinlupa, and the planting of mangroves in Laguna Lake and the coastal areas of Manila Bay.
The Metropolitan Waterworks Sewerage System (MWSS) has long been urging the concessionaires to come up with an integrated approach towards sustainable management and protection of the watersheds to ensure stable water supply in the metro and nearby provinces.
Over the long-term, MWSS targets to implement a Corporate Forestry Watershed Legacy Program to encourage the adoption by various corporations and other entities of thousands of hectares of denuded portions of the Ipo Dam.
Trees in the watersheds absorb rainwater which channels it into streams, rivers, and eventually dams where fresh water is sourced.
The reforestation project, which focuses on the watersheds of Umiray, Angat, Ipo, La Mesa, Marikina and Laguna, aims to plant one million trees yearly for the next five years as part of the government's campaign to reforest the country.
Maynilad is the largest private water concessionaire in the country in terms of customer base. It serves the areas of Caloocan, Pasay, Parañaque, Las Piñas, Muntinlupa, Valenzuela, Navotas, Malabon, and certain portions of Manila, Quezon City, Makati and Cavite.
The company is owned and managed by Maynilad Water Holdings Co. Inc., a joint venture between Metro Pacific Investments Corp., DMCI Holdings Inc., and Marubeni Corp.