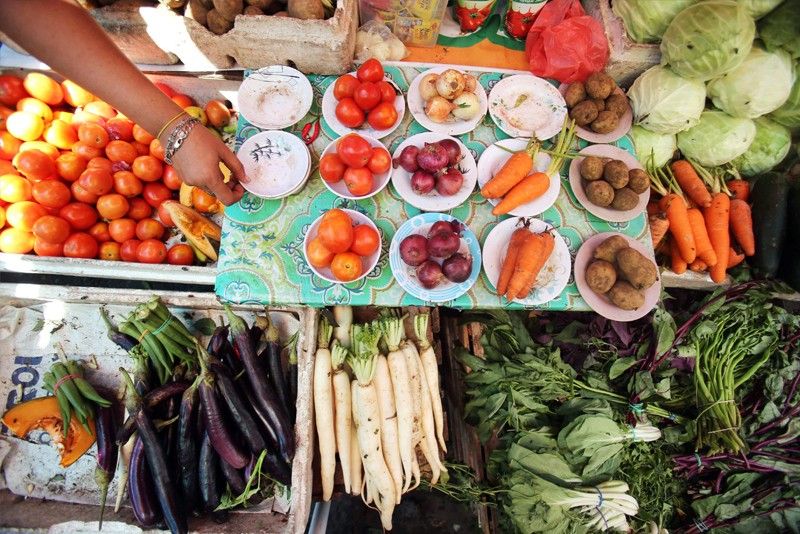 Prices of basic commodities are expected to drop further next month.
Economists see below 2% inflation in Aug or Sept
MANILA, Philippines — Economists see inflation easing below two percent within the third quarter, giving the Bangko Sentral ng Pilipinas (BSP) more room to ease the country's monetary policy stance to boost the slowing economy.
Chidu Narayanan, economist for Asia at Standard Chartered Bank, said inflation is expected to further drop below two percent in August and September after easing to a 31-month low of 2.4 percent in July from 2.7 percent in June.
"We expect inflation to drop below two percent in August-September, in line with our view from the beginning of the year, helping push average inflation in 2019 down to 2.7 percent. A combination of lower food prices, lower oil prices, and a high base effect will help contain inflation," Narayanan said.
Inflation averaged 3.3 percent in the first seven months of the year after accelerating to 5.2 percent in 2018 from 2.9 percent in 2017 and exceeding the BSP's two to four percent target due to elevated oil and food prices as well as weak peso.
HSBC economist Noelan Arbis said inflation is expected to continue to drop below the BSP's two to four percent target range in September.
"Headline inflation continues to cool as expected, and it is likely to drop further in the months ahead. The contribution of food, alcoholic drinks, and tobacco prices to headline prices are their lowest levels in nearly three years, which is a sharp reversal from last year's trend," Arbis said.
Meanwhile, Arbis said core inflation remains largely stable, while oil prices continue its downward trajectory.
"We expect headline inflation to average three percent in 2019, factoring in possible upside surprises during the typhoon season. It is worth noting that El Niño, which transpired in the first half of the year, risks stronger typhoons in the second half," Arbis said.
However, Arbis said inflation is clearly on a downswing and poses a high risk of averaging well below three percent by year-end.
"Our current trajectory indicates that headline inflation is tracking to average 2.7 percent for 2019 barring any significant shock to food prices due to inclement weather," Arbis said.
Lindsey Ice, economists at Barcelona-based FocusEconomics, said the think tank has lowered its inflation forecast for 2019 at three percent this year before accelerating to 3.3 percent in 2020.
Maysita Crystallin, economist for the Philippines and Indonesia at DBS, said inflation would continue to ease, giving space for monetary policy easing.
"Inflation is likely to remain on the back burner this year, providing space for more monetary easing," Crystallin said.