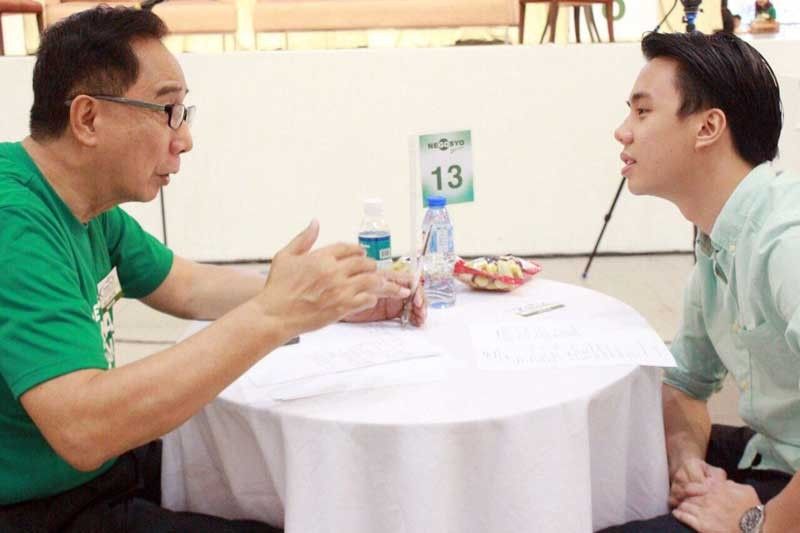 Secretary William Dar actively participates in Go Negosyo free mentorship programs.
GO NEGOSYO PILIPINAS ANGAT LAHAT!
-
Joey Concepcion
(The Philippine Star) - August 8, 2019 - 12:00am
The Duterte administration has chosen only the best Cabinet secretaries since 2016. Recently, it added a great asset to its league of ministers who will work together for the betterment of this country. Last Monday, William Dar, a Go Negosyo advocate, was appointed as the new secretary of the Department of Agriculture.
For the past three years, William Dar has been a staunch partner of Go Negosyo for its pursuit towards micro small, and medium enterprises development through our mentorship programs across the country. He has also been heavily involved in our agriculture-related programs such as the Kapatid Agri Mentor Me program which equips our farmers and other agri-stakeholders with much needed mindset and skills to pursue sustainable agribusiness.
He was previously agriculture secretary during former president Joseph Estrada's administration and was also the presidential adviser on rural development. He also led the International Crops Research Institute for the Semi-Arid Tropics (ICRISAT), an international organization for agriculture research and development, for 15 years as its director-general since 2000. This has exposed him to international agriculture – its environment and best practices.
Secretary Dar has joined us in our Mentor Me On Wheels roll-outs and has directly mentored aspiring and existing entrepreneurs. This has inspired and encouraged his mentees to succeed in their business. Our agri-mentors also turn to Sec. Dar for advice, as they trust that his experience and expertise will enhance their knowledge and learn about technology which they can use.
We have gained wisdom from Sec. Dar during his speaking engagements in its ASEAN Prosperity for All Summit and the ASEAN Agriculture Summit, where he said ".....agriculture and agribusiness have played and continue to play an important role as a driver for social and inclusive growth, source of export earnings, a guarantor of food availability to its citizens, and source of employment directly and through agriculture-related value-adding activities. It is really important to unlock the potential of agriculture and agribusiness in the whole region."
In a recent press conference, Sec. Dar mentioned that he is mandated to alleviate the lives of our farmers and fisherfolks. Now that he is the DA chief, we know that this mandate from the President will become a reality during his term. I personally believe that Sec. Dar is an excellent addition to the administration as it pursues inclusive growth for all Filipinos in all sectors. We, in Go Negosyo, are willing to work with Sec. Dar in his mission to strenghten our agriculture sector. He has our full support now more than ever.
We support the eight paradigms of Sec. Dar to help the agriculture industry. These eight strategies are modernization of agriculture; industrialization of agriculture; promotion of exports; farm consolidation; roadmap development; Infrastructure development; higher budget and investments for agriculture; and legislative support. All these are needed to strengthen the development of the agri sector and improve farmers and fisherfolk income in the long term.
We also agree with Sec. Dar's insight on the need to hasten the implementation of the RCEF, and to support increasing hybrid rice hectarage, to help boost the productivity and profitability for rice farmers all over the country. This is especially critical to make them competitive in the face of the rice liberalization law, so these programs needs to be strategically in place by the time the dry season for planting comes around.
While we welcome Sec. Dar at the helm of the DA, we also would like to thank former secretary Manny Piñol for all the support and programs he has done for our agriculture sector, including harnessing the partnership of the DA and Go Negosyo in the implementation of the Kapatid Agri Mentor Me Program since 2017. This has truly enabled farmer members of agri-cooperatives and associations to gain additional knowledge on agribusiness through the different business modules of the program.