The Philippine intellectual property system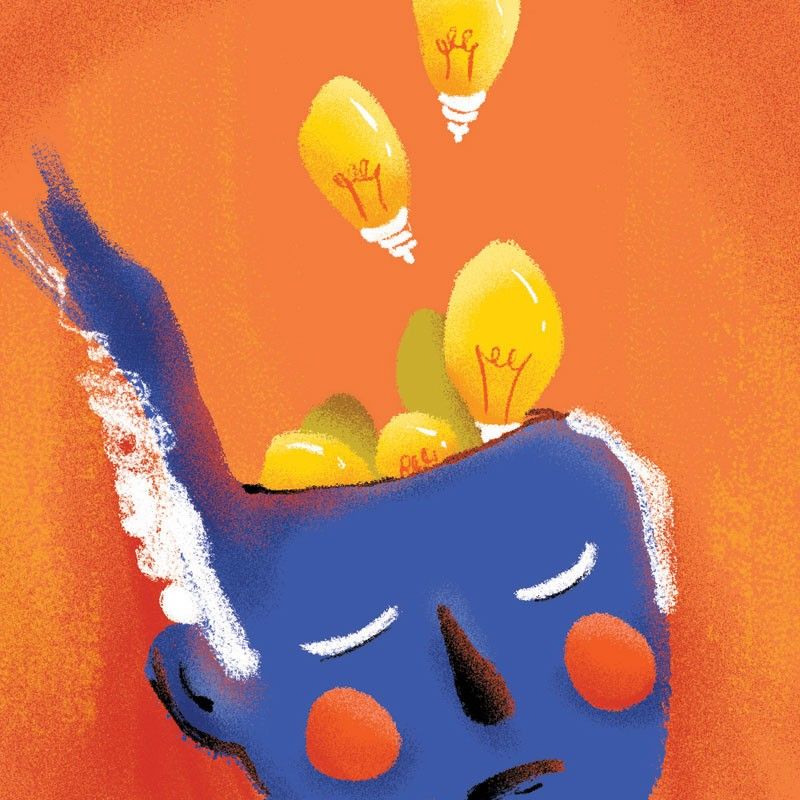 MANILA, Philippines — People usually shrug off intellectual property (IP) as a subject matter that only lawyers understand, or one that caters only to the elite. I wish to dispel those common misconceptions because the IP system is for everyone, both producers and users alike. A strong IP system helps create jobs, contributes to the gross domestic product, and promotes creativity and innovativeness among people. In fact, the traits that make us uniquely Filipino allow us to benefit from an effective use of the IP system.
* * *
Filipinos love to sing. We belt Regine Velasquez's songs in the shower. We look forward to getting hoarse voices over Aegis songs sung in unison in an inuman session. We adore singing "second voice" and doing chuwariwaps when the song calls for them — or even when the song does not at all. In fact, we love singing so much that it was a Filipino who used the Philippine intellectual property system to register the technology behind what was to be known as the karaoke.
In 1983, Roberto del Rosario registered as a utility model the Sing Along System, commonly called the karaoke, which was an apparatus consisting of speakers, cassette tape mechanisms, optional radio, and a mixer that allows for the enhancement of the user's voice, like adding echo or reverb.
Part and parcel of the IP system, a utility model protects only new inventions that are industrially applicable which may or may not be inventive. On the other hand, patents protect new inventions which must both be inventive and industrially applicable.
* * *
Filiipinos also love humor, as seen in many facets of our daily lives.
For one, try tuning in to your favorite radio station or your usual Friday night gag show, you hear or see parodies of famous songs. Listen, for example, to the tagalized version of Celine Dion's It's All Coming Back to Me Now entitled Bumabalik na sa Akin Ngayon by Michael V.
When you go to comedy bars to unwind, you might have observed comedians use music in their material, such as when Ate Gay humorously threads together distinct songs like Waray Waray and Silento's Watch Me (Whip/NaeNae) in an unexpected mashup.
In our quest to make our lives more bearable by way of humor, little do we notice that intellectual property plays an integral role in these transactions. Copyright protects original literary and artistic works, such as poems and lyrics, musical compositions, music videos, and even shirt designs. Related rights, on the other hand, are granted by law to performers, producers of sound recordings, and broadcasting organizations, as they help in the dissemination of copyrighted works.
* * *
Filipinos are known for their entrepreneurial spirit, too, but we have the tendency to join the bandwagon. When one opens a lechon manok stand," for example, another one opens not far away then another one opens and many more. Ultimately, we consumers benefit from having more choices, better prices, fair competition and product innovation.
Filipino women have become more empowered entrepreneurs. This can be seen from the success of the Intellectual Property Office of the Philippines' (IPOPHL) "Juana Make a Mark," attracting almost 2,000 trademark applications from women or women-led business entities comprising micro-, small-, and medium-sized enterprises (MSMEs). Filipino women are behind the steady success of HAB-hub in Cagayan de Oro and FUNNSIDE NINGNANGAN in Pampanga. Both restaurants have leveled up and ventured into franchising. "Balay Tablea" (cacao products) in Iloilo, "Ricah" (coffee products) in Sorsogon and "Sir Jess" (fruit drinks) in Bacolod are also run by women and are mainstays of international expos.
Another kind of intellectual property right, trademark, plays an important role. As tools to help distinguish the goods or services of one enterprise from another, these visual signs help indicate the source and even the quality (or lack thereof) of the product. Both MSMEs and consumers stand to benefit from the effective use of trademarks.
Epilogue
Like the air one breathes, IP is everywhere. It is within our hands' reach (gadgets); beneath our feet (footwear); right before our eyes (designs and symbols as exemplified by IP advocate, industrial designer Kenneth Cobonpue); over our bodies (clothing such as the T'nalak cloth as demonstrated by Miss Universe 2018 Catriona Gray); and even taken in for nourishment (food with distinct recipes). We use it and, consciously or unconsciously, we produce it from the moment we wake up, when we sleep, and until we wake up again. Even from womb to tomb, IP is ever present.
Humanity progresses because of our innate creativity and innovativeness. While much focus has been directed on innovation in terms of science and technology, the obvious contributor to an advanced and thriving economy, the IPOPHL hopes that Filipinos harness intellectual property as encompassing all creations of the mind.
As Filipinos forge ideas on how to follow in Gray's and Cobonpue's paragon, the IPOPHL is equipped to facilitate the protection, utilization, commercialization and enforcement of their IP by working to tap key players in the public and private sectors to form and enable an ecosystem that brings ideas to the market. Building a culture of respect towards intellectual property will be the IPOPHL's mantra until its learning and awareness campaigns reach ordinary citizens and until the conflicting interests between creators and innovators and the public are duly balanced to the end that the Philippine IP system be a cradle of flourishing creations and inventions.
For more information on the Philippine IP system, visit www.ipophil.gov.ph or follow IPOPHL on Facebook, Twitter and Instagram.
* * *
Director general Josephine R. Santiago heads the Intellectual Property Office of the Philippines (IPOPHL), the government agency mandated to administer and implement state policies on intellectual property (IP) to strengthen the protection of IP rights in the country.