Food firms post $23 million sales in Taiwan expo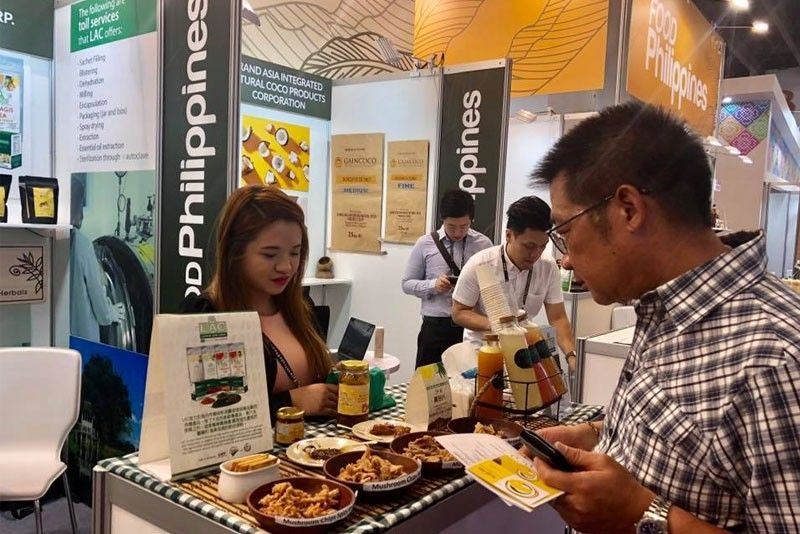 MANILA, Philippines — A delegation of Philippine food companies generated $23 million worth of export sales from the recent Taipei International Food Show (TIFS), lower than the $26 million target.
According to the Center for International Trade Expositions and Missions (CITEM), the Philippine delegation comprised of 11 food firms.
CITEM, the Department of Trade and Industry's exports promotion arm, organized the Philippine delegation to the TIFS.
While this year's sales are lower, CITEM considers the country's participation at the event as a good platform to promote Philippine food products.
"Our goal for this trade show is to promote the Philippines as a viable source of healthier and innovative food products and ingredients to address the growing health trends around the globe," CITEM executive director Pauline Suaco-Juan said.
"TIFS is a great opportunity for the country to showcase some of our new products, such as organic food supplements and organic packaged foods and beverages," she said.
Among the bestsellers from the Philippine delegation during the TIFS were canned tuna, sardines and milkfish products from Century Pacific Food Inc.; various coconut-based products from Team Asia Corp. and Tropicana Food Products Inc.; and several natural and plant-based health products like herbal teas, vegetable chips and mushroom chips from exhibitors Leonie Agri Corp.; Mira's Turmeric Products and Pasciolco Agri Ventures.
Other Philippine food firms which joined the TIFS were Yanyan International Inc., Yearluck Food & Industrial Corp., Destileria Limtuaco, Grand Asia Integrated Natural Coco (GAINCOCO) Products Corp. and JND Manufacturing Industries.
TIFS, which was held last June 19 to 22, at the Taipei World Trade Center, is considered among the top food trade events in Asia.
It is held concurrently with four other food-related shows including Foodtech & Pharmatech Taipei, Taipei Pack, Taiwan HORECA and Halal Taiwan.
This year's five-in-one food expo had a total of 2,000 exhibitors with 5,000 booths and attracted more than 64,000 visitors from all over the world.