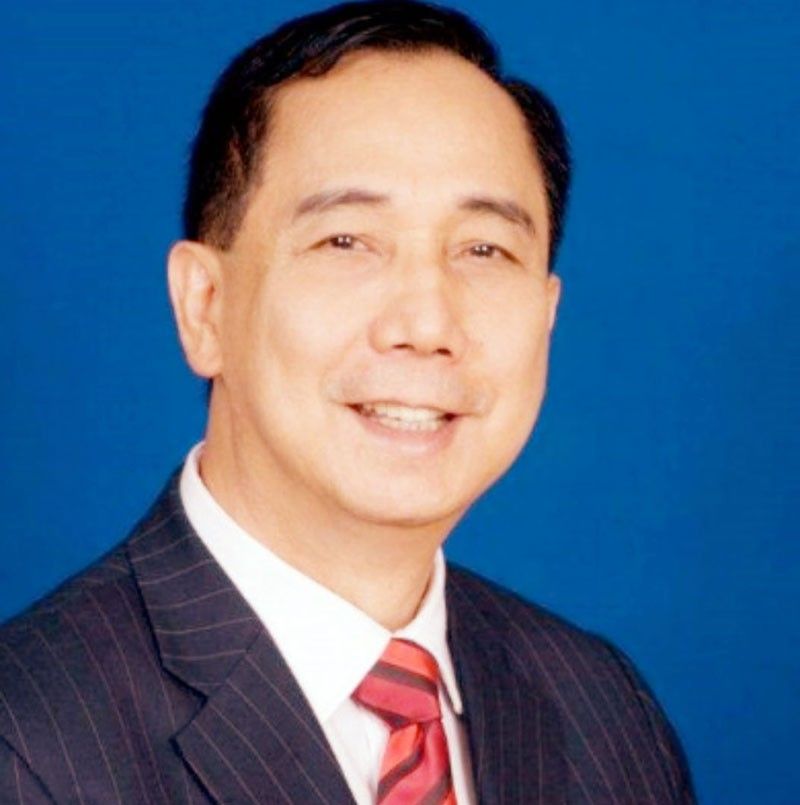 William D. Dar, has the wisdom and vision gained from his vast experience at every level of governance of agricultural development – here and internationally – to lead the government effort to realize the agricultural sector's role as the lifeblood of the economy.
File
Philippines agriculture in Peril
FILIPINO WORLDVIEW
-
Roberto R. Romulo
(The Philippine Star) - July 12, 2019 - 12:00am
President Duterte recently declared that "agriculture is the backbone of the economy. It forms the basis for food and nutrition security and provides raw materials for industrialization." Unfortunately, the parlous state of our agriculture sector means it has ways to go before it can fulfill that role.
Growth has been erratic and, in fact, has been in decline. The growth of the sector in 2014 was 1.83 percent, slid to 0.11 percent in 2015, and inched up by 1.41 percent in 2016. In 2017, it grew by 3.95 percent, but posted a dismal 0.56 percent growth in 2018. Although it still employs 30 percent of the total work force (processing and marketing involves in total about 40 percent of workers), agriculture's contribution to the national income has been steadily declining. The reasons have all been too familiar: low productivity, limited product diversification, high production costs, and low government support relative to other sectors of the economy. This has been exacerbated by cheaper food imports and periodic droughts and floods that devastated crops and livelihoods. As a consequence, farmers' income have stagnated so it is no wonder that they account for 30 percent of poverty incidence in the country.
There has never been a shortage of ideas and initiatives to arrest this decline, but unfortunately with little success. Our agricultural development to date has been driven by the desire to find the holy grail of self-sufficiency in our staples of rice and corn. I think it is time that our planners accept that this was never going to be possible given our land features and climatic conditions.
And now globalization and climate change has made this goal even more irrational and unattainable. What's worse is that this has kept us from devoting more attention to high value crops with greater market potential and, hence, income opportunities for farmers. We need a new approach.
A new thinking on agricultural development
The current vacancy at the Department of Agriculture offers an opportunity to reboot our approach to agricultural development. In my humble opinion, William D. Dar, has the wisdom and vision gained from his vast experience at every level of governance of agricultural development – here and internationally – to lead the government effort to realize the agricultural sector's role as the lifeblood of the economy.
Dar is neither a politician or a gentleman farmer. He actually worked the fields as a young boy and rose from poverty to become an acknowledged world leader in helping the poor farmers in Africa and Asia help themselves rise above their hand to mouth existence. In between, he worked his way up from teaching to pioneering the growth and development of two key government's agricultural development agencies culminating in him serving as secretary of agriculture from 1998 to 1999.
But it was when he was selected to be the director general of the International Crops Research Institute for the Semi-Arid Tropics (ICRISAT) from 2000 to 2014 that he made his mark. To date, Dar is the only Filipino who has served as head of a global agricultural research institute. He led ICRISAT for an unprecedented three five-year terms, transforming it into one of the best agricultural research institutes in the world in terms of innovative research programs, impact to clienteles and financial health and stability. He has been recognized internationally for leaving behind a legacy benefiting millions of farmers in India, Africa and other arid areas in the world, including the Philippines.
Upon his retirement from ICRISAT, Dar founded the Inang Lupa Movement Inc., a social volunteer group that advocates for the modernization and industrialization of Philippine agriculture, that is inclusive, science-based, innovative, resilient and market-oriented.
His approach is simple and tested successfully during his time with ICRISAT. To paraphrase a Clinton campaign slogan, "Its food security, stupid" – not self-sufficiency. Food security means having the means to access sufficient, affordable food. As he was quoted in an interview "when agricultural development progresses, through modernizing and good governance, the Philippines can begin to have food that is sufficient and accessible to everyone. When workers in the agri- industry are well-compensated and gain purchasing power, they are able to buy food and at the same time sufficient food supplies will drive prices down."
One of his key advocacies is "agripreneurship" which combines agriculture with entrepreneurship, enabling farmers to bolster their income and savings by moving up the value chain in the agricultural market and engaging in non-farming but related activities like eco-tourism.
It is about time our government harnessed the transformational skills that this remarkable gentleman has shown on the world stage, in his own country by making him the next secretary of agriculture.