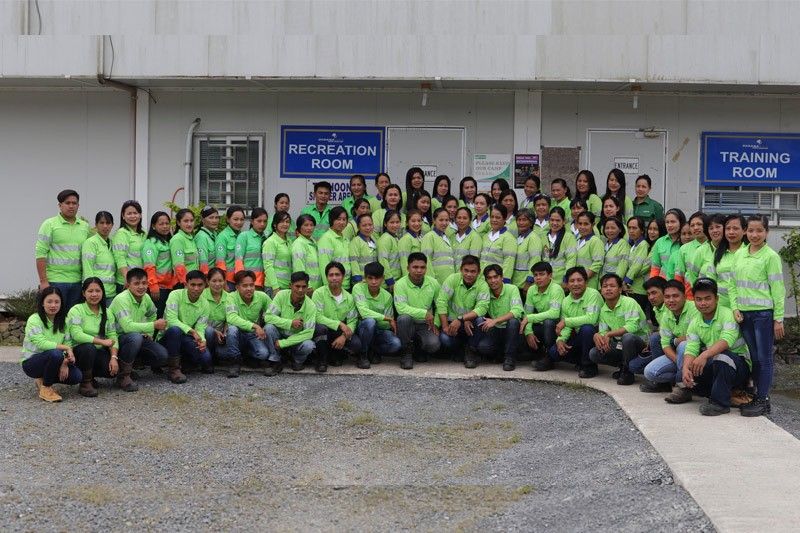 The Didipio Community Development Corp. (DiCorp) is a multi-million community enterprise providing world-class services to satisfied clients in the country.
Photo Release
Community corp. serves over 1,000 people daily, expands catering services
(The Philippine Star) - June 28, 2019 - 12:00am
MANILA, Philippines — Decades ago, Didipio in Nueva Vizcaya was a sleepy town with small-scale mining as the main source of livelihood, complemented by sustenance farming.
Fast forward to today, the area is now the site of a busy multi-million community enterprise providing world-class services to satisfied clients mainly to a large-scale mining firm.
The Didipio Community Development Corp. (DiCorp) is owned and managed by long-time residents of the barangay. It was established through a partnership between Australian mining firm, OceanaGold, and Didipio residents in 2011 in order to create more employment opportunities and increase benefits to communities through capacity-building initiatives.
"We remain steadfast in providing our partner communities with economic opportunities through leadership training and capacity building. This way, we strengthen community businesses and ensure the sustainability of all our communities even after the life of the mine," said OceanaGold Philippines Inc. (OGPI) General Manager David Way.
Skills training for DiCorp employees were provided by OceanaGold for its startup operations. It also organized a loan agreement enabling DiCorp to purchase transport service vehicles and heavy equipment. The loan of P37.26 million ($760K) was considered as advance payment for future services which has been fully paid.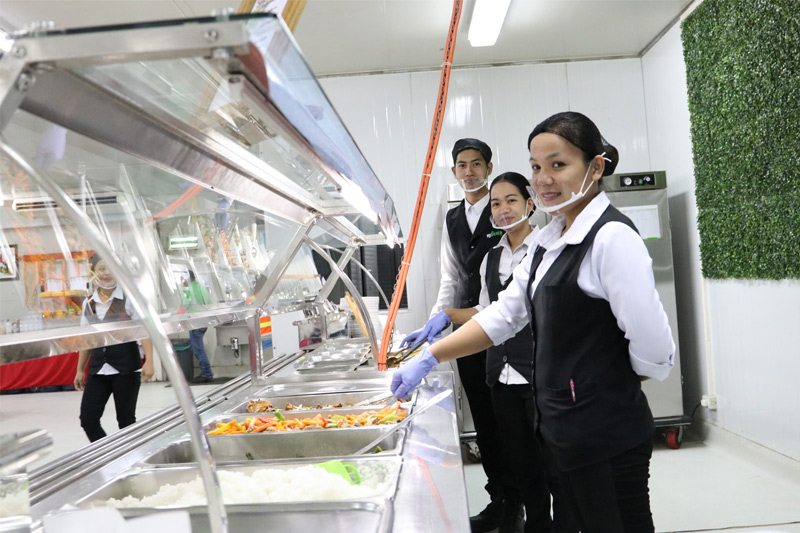 The Didipio Restaurant and Catering Services serves food for more than 1,000 employees and guests three times a day, seven days a week. Photo Release
DiCorp has progressively grown over the years, becoming one of the largest businesses in Nueva Vizcaya. Today, DiCorp currently has about 361 local shareholders and employs 279 local workers.
OceanaGold has awarded several contracts to DiCorp from 2011 to 2018 with total gross revenue amounting to P1.5 billion ($28M). The thriving enterprise is now worth P85.5 million.
Serving more than 1,000 plates daily
At the heart of DiCorp's service is cooking food three times a day with an extensive menu that boasts of a wide range of fish, poultry, meat, and vegetable dishes catering both Western and Filipino delicacies.
The Didipio Camp catering serves an average of 2,536 buffet meals a day for over a thousand employees and about 700 camp residents.
"We train our staff to deliver excellent service. We aim to give our clients a memorable and satisfying food experience. That is why they are commended for being consistently hospitable and friendly," said DiCorp. General Manager Simplicia Ananayo.
Fruits and vegetable supplies for catering are being sourced from Didipio Producers Cooperative (Dipco) within Didipio community farms and other neighboring barangays. Other supplies are sourced from the Nueva Vizcaya Agricultural Terminal, Inc. with an average total of 18 tons of fruits and vegetables a month.
DiCorp has expanded its catering business beyond the Didipio mine, now offering its own brand of creative event planning to help clients make special occasions unforgettable.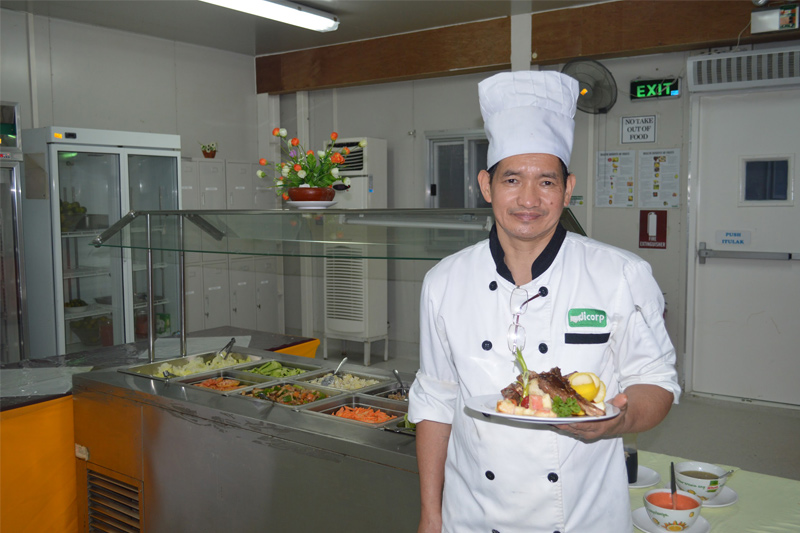 DiCorp delivers top quality menus for corporate events, private functions, and wedding receptions. Photo Release
Empowering more local cooperatives
The mining company aims to replicate the enterprise's success story and empower more local communities by helping them deal with sustainability challenges. OceanaGold's continuing program utilizes social development management funds for livelihood budget allocations. It supports the newly established cooperatives by helping them create more jobs and expand their businesses.
DiCorp is one of OceanaGold's legacy projects. Next to OGPI, DiCorp is a top taxpayer in Nueva Vizcaya and has generated more than P1.5 billion in gross revenues from long-term Didipio contracts.
"We believe in the role of mining companies in propelling economic growth in rural communities. Our commitment is to provide residents with technical skills and promote sustainability and self-sufficiency through socio-economic innovations," Way said.
Because of the economic opportunities, residents of Didipio are becoming more confident in their abilities to sustain business partnerships.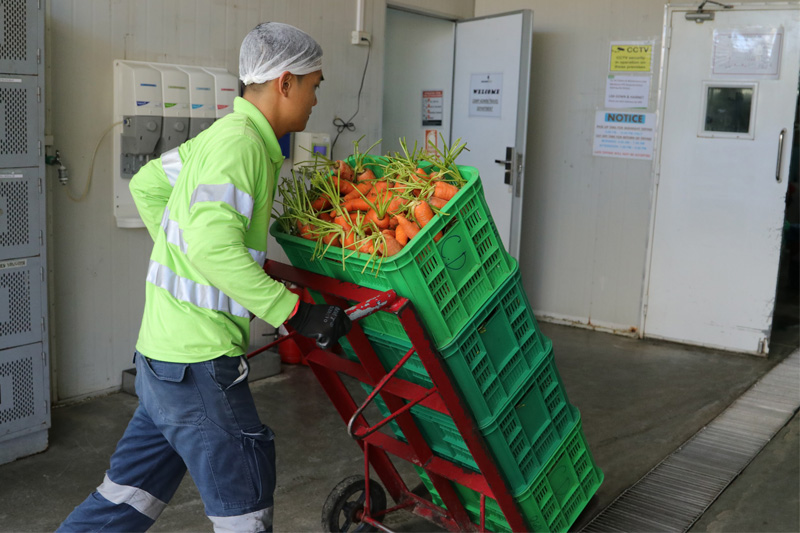 OceanaGold has ongoing agricultural initiatives in its 11 host and adjacent communities in Quirino and Nueva Vizcaya. Photo Release
"We are thankful to OceanaGold for providing development not only in terms of infrastructure but also in the lifestyle of the community residents," said Henry Guay, village council member at Didipio.
Guay notes that as enterprising locals, residents are better able to provide for their families. He cites significant improvements and increases in wage earners and monthly household income.