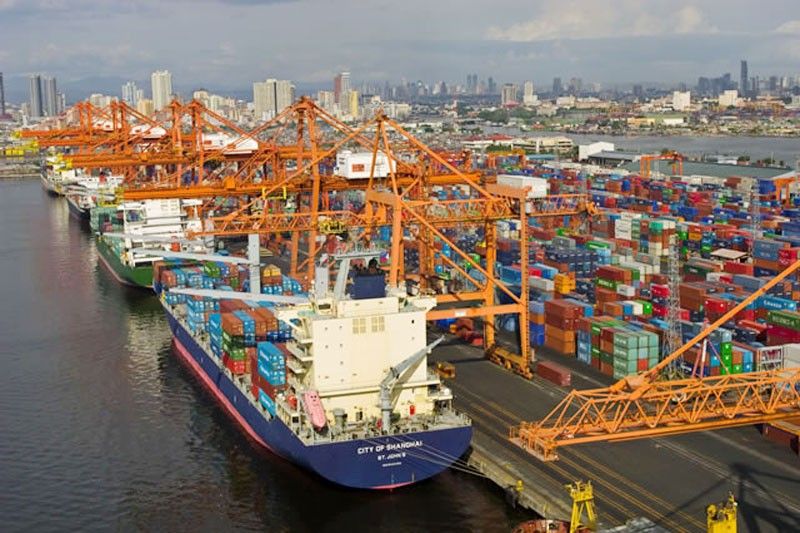 ICTSI said the utilization rate at the MICT dropped below 58 percent despite a series of holiday periods and low trucking activity.
MICT Photo
Yard utilization at MICT nears record low level
MANILA, Philippines — Yard utilization at the Manila International Container Terminal (MICT) plunged to near record low levels in line with efforts to fasttrack the movement of overstaying import containers out of the port of Manila, ports operator International Container Terminal Services Inc. (ICTSI) said.
ICTSI said the utilization rate at the MICT dropped below 58 percent despite a series of holiday periods and low trucking activity.
The level comes after utilization rate went down to 70 percent in April from 90 percent in January, following the signing of a manifesto last March by private sector partners and the government calling for the efficient utilization of container terminals.
ICTSI said the MICT was able to achieved the significant drop in utilization rates despite recording its all-time highest throughput over a four-month period.
"The significant efforts in which both the private sector and the Bureau of Customs to release longer-staying imports at the terminal has resulted in lower overall container dwell times allowing us to efficiently utilize the ample capacity to accelerate volume growth," ICTSI global corporate head Christian Gonzalez said.
"We commend the government for leading the initiative against overstaying containers, and call on stakeholders to embrace these gains by not reverting to the old ways which has been common in previous years when utilization rates drop," he said.
The port of Manila dealt with high utilization rates at the end of last year due to the longstanding problem of overstaying imports coupled with a lack of external empty container capacity.
The problem was further compounded by weather-related vessel delays, holiday peak season, and the import-export imbalance.
Subic Bay International Container Terminal opened a new container depot in March as part of the collective effort to improve the circulation of empty containers.
Last year, ICTSI commenced its $80 million capacity improvement project at the MICT in anticipation of increasing demand and productivity requirements over the long term.
For the initial phase, ICTSI is building berths 7 and 8 to accommodate larger ships, which will bring additional volume to the port.
A back up area will also be constructed for future berths 9 and 10, which will provide the terminal with the flexibility to deal with weather-related issues and changes in regulatory environment.
ICTSI said the improvements would be complemented by additional port equipment, which include the recently delivered pair of neo-Panamax quay cranes, two super post-Panamax quay cranes, and 16 hybrid RTGs.
The company expects delivery of eight additional hybrid RTGs and a super post-Panamax quay crane within the third quarter.
ICTSI, a listed company of billionaire Enrique Razon, operates at least 16 ports in the Asia and the Pacific including ports in the Philippines, two in Africa, seven in the Americas, and four in Europe and the Middle East.