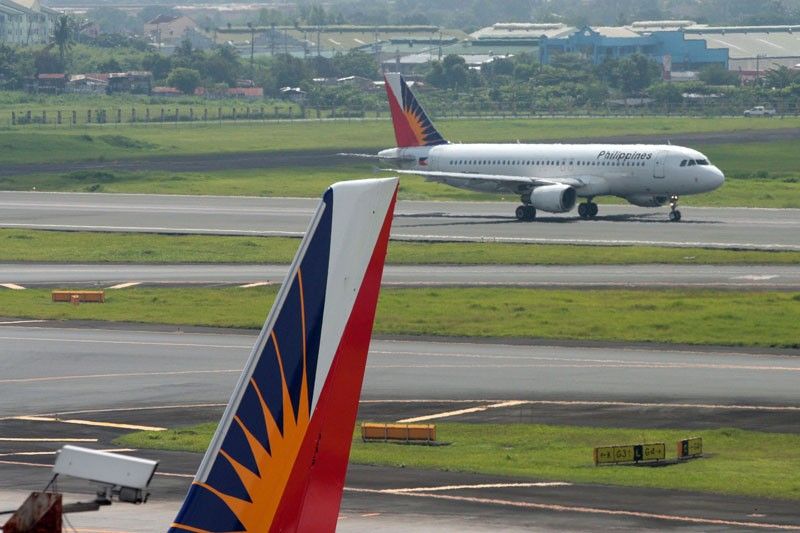 Philippine Airlines
KrizJohn Rosales
PAL shelves US, European expansion plans
MANILA, Philippines — Flag carrier Philippine Airlines (PAL) is shelving plans to expand its US network as well as ambitions for multiple European routes due to challenges in operating long haul flights, according to think tank CAPA-Centre for Aviation.
CAPA said PAL is considering suspending services to London Heathrow and replace it with a Paris flight instead.
"PAL was previously considering launching Paris or other destinations in continental Europe (such as Rome or Frankfurt), while maintaining London. The new plan is to replace London with Paris using the same A350 now used for London, and not to grow the airline's European network beyond one destination," the think tank said.
CAPA said London is the carrier's least profitable long haul route and has struggled since it was launched in November 2013, with losses mounting despite efforts to improve the route's performance through changes implemented in schedule, frequency, and aircraft.
Meanwhile, PAL has also dropped plans to expand its US network after previously considering launching services from Manila to Chicago, Houston, San Diego or Seattle, as well as potentially resuming Cebu to Los Angeles route which it briefly served in 2016 and 2017.
"The original plan was to add at least one and possibly two US destinations – as well as a second European destination – after all six A350s were delivered. However, PAL has decided instead to focus on its existing North American network of five destinations, recognizing that any new long haul route would be challenging," CAPA said.
According to CAPA, PAL's North American operation has historically been profitable given that Los Angeles and San Francisco have huge Filipino communities and the carrier is the only nonstop competitor in these markets.
However, the think tank said one-stop competition has intensified in recent years in the North America-Philippines market which has affected the airline's yields and profitability.
CAPA said PAL recognizes that it cannot maintain the current year-round schedule of 52 weekly one-way flights to continental North America which is why it is reducing its North America schedule to 39 weekly one-way flights from mid-September to mid-November.
PAL is looking to restore its full North America schedule in December to January 2020, but is planning another set of seasonal reductions for February and March next year, according to CAPA.
Nonetheless, CAPA sees the carrier's move to suspend London and shelve the launch of new US destinations as "a sensible initial move by PAL as it tries to restore profitability."
It said "a sensible subsequent move" is for PAL to drop Europe entirely by not moving forward with Paris when London is terminated, reduce US capacity, and cut its long haul fleet by not replacing its two oldest 777-300ERs as they are returned.
"While Paris may seem like a better option than London, particularly if PAL can secure feed, Paris will likely not be profitable. The Philippines-Europe market is extremely competitive, due to aggressive competition from the Gulf carriers and from other Asian airlines. PAL is best off retreating from Europe entirely," it said.
"Competition in the Philippines-North America market is not about to ease. Asian carriers continue to pursue expansion in North America and will continue to rely on the Philippines for providing filler traffic, despite the low yields," CAPA said.
PAL currently operates six long haul routes or those over 10 hours, and these are Manila to London, Los Angeles, New York, San Francisco, Toronto, and Vancouver.