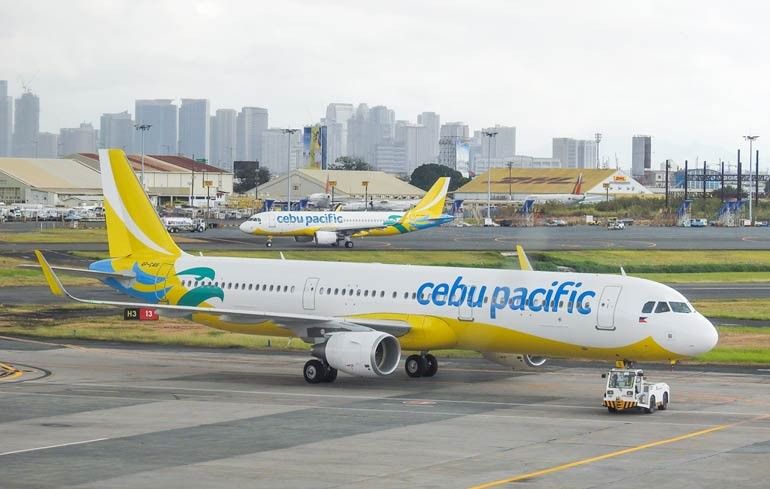 CebuPac not keen on more long haul destinations
MANILA, Philippines — Cebu Pacific, the country's biggest budget carrier, is not too keen on expanding its long haul portfolio at the moment as it wants to prioritize its existing long duration destinations.
Cebu Pacific president and CEO Lance Gokongwei said the budget carrier is not currently exploring new long haul destinations.
He said there are also no plans yet to revive previous plans to fly to Hawaii and New Zealand.
"We are focusing on the capacity on areas where we think there are more tourists, (like) Sydney, Melbourne, Dubai," Gokongwei said.
Gokongwei said Cebu Pacific's longest flights are currently to Dubai and Australia.
Cebu Pacific Air was earlier eyeing flights to Honolulu in the US, but decided to shelve it. There were also previous plans for the carrier to fly to New Zealand.
Last week during the 2019 Paris Air Show in France, Cebu Pacific placed a $6.8 billion order for new fuel-efficient and eco-friendly airplanes to replace its existing fleet.
The order includes 16 A330neo and 15 A320neo family aircraft for a total of 31 next generation aircraft from Airbus.
The 15 A320neo family aircraft includes 10 A321 XLR designed to have a range of up to 4,000 nautical miles and can potentially fly 220 passengers for up to 11 hours.
Cebu Pacific said XLR's "new and unique capability" provides the company with the opportunity to develop new markets from key cities other than Manila.
"The XLRs is a strategy. We do recognize we have to create opportunities for other airports outside of Manila to have direct flights, particularly to Australia and North Asia. The XLR, because of its longer capacity, 10 to 11 hours, we are in position to do Sydneys, Melbournes and North Asian cities like Beijing and the like, Incheon and fly directly to our large cities in Vis-Min bypassing NAIA," Gokongwei said.
Cebu Pacific currently has a 72-aircraft fleet comprised of two Airbus A321neo, seven A321ceo, one A320neo, 33 A320ceo, eight A330ceo, eight ATR 72-500s, and 13 ATR 72-600s.
It offers flights to a number of domestic as well as international destinations that cuts across Asia, Australia, the Middle East, and the US through Guam.