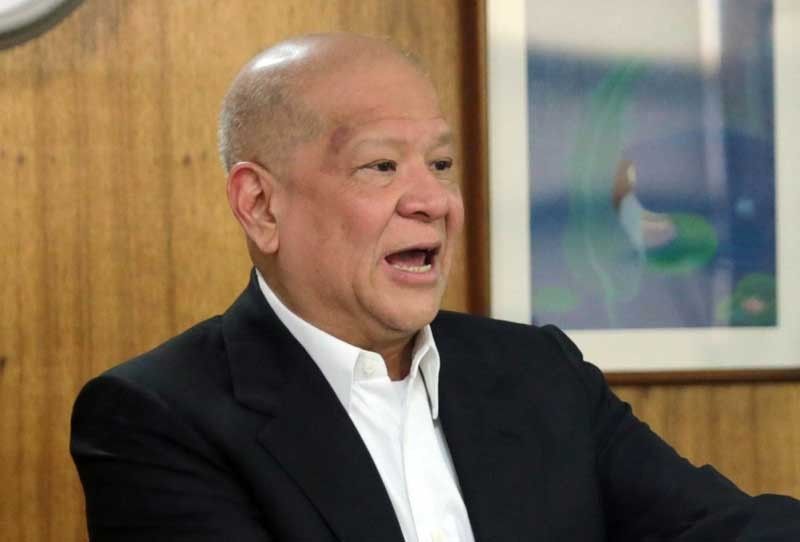 SMC unfazed by Duterte's order to focus on Sangley airport dev't
MANILA, Philippines — San Miguel Corp., (SMC), the country's biggest diversified conglomerate, is unfazed by the Duterte administration's plan to utilize Sangley airport as another gateway for the country.
SMC president and chief executive officer Ramon Ang said the planned airport in Bulacan would push through despite the government's plan to use the Sangley airport for domestic flights.
"It's not a problem for us. The Bulacan airport will proceed," Ang told The STAR.
Ang said the planned New Manila International Airport (NMIA) in Bulakan, Bulacan would be bigger with four to six parallel runways and would be able to handle 100 to 200 million passengers, a far cry from NAIA's capacity of 30 million passengers.
With the planned express train to the Bulacan airport, the new gateway could be easier to reach from Manila compared to Sangley, Ang said.
The so-called MRT Loop with an airport express — similar to Hong Kong's MTR, will span some 200 kilometers and connect SMC's proposed Bulacan airport to Edsa and various points in between.
Ang said the airport express is part of the proposal.
On Tuesday, President Duterte ordered the immediate start of airport operations at Sangley Point in Cavite amid congestion at the Ninoy Aquino International Airport (NAIA).
In a Cabinet meeting Monday night, Duterte reportedly hinted of a possible revamp of the country's main international gateway because of the endless airport woes.
Transportation Secretary Arthur Tugade discussed the plan to transfer general aviation or the private jets to Sangley Point or the Danilo Atienza Air Base.
Ang, however, said private jet owners may prefer moving to Clark than Sangley because Clark is already developed and safer.
"I think they are referring to general aviation which includes the private planes. That would be a small portion so it wouldn't be too effective. Let me put it this way, if I am a private plane operator and they asked us to move from Manila to Sangley, I would rather move to Clark because it is safer," Ang said.
According to Transportation Undersecretary Manuel Tamayo, the agency has a budget of P500 million for the rehabilitation of Sangley Point, which is seen to help ease congestion at NAIA.
President Duterte made a surprise inspection at NAIA early Monday morning following a lightning alert that resulted in several flight cancellations since Sunday night.
The Bulacan airport project, estimated at $15 billion, will be undertaken over a period of five to seven years.
On Tuesday, Ang said SMC may be able to break ground for the Bulacan airport project before the end of the year if the company successfully hurdles the Swiss challenge process.
He said the airport would be a game changer for the Philippines, as its impact on the local economy, will be significant.
Ang also estimates that at least one million jobs will be created once construction starts.