DOF sees further slide in inflation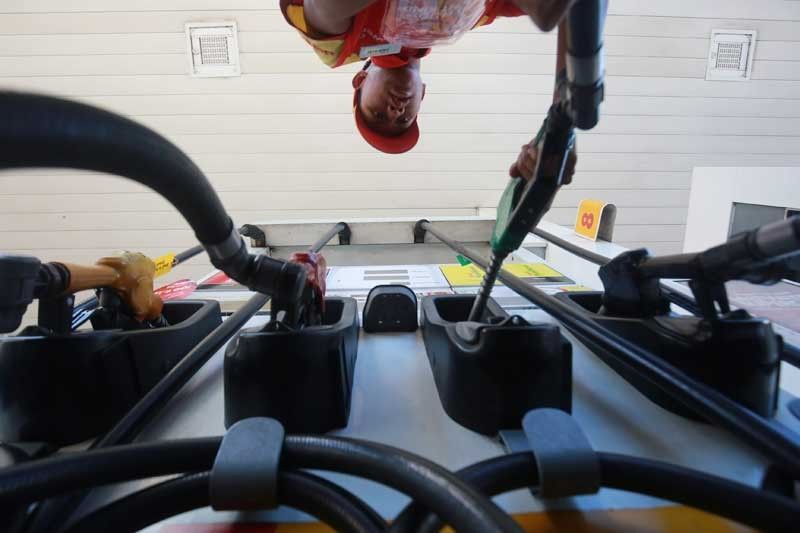 MANILA, Philippines — Inflation is expected to further ease in the coming months as oil prices in the international market continue to fall, the Department of Finance (DOF) said yesterday.
In an economic bulletin, Finance Undersecretary and chief economist Gil Beltran sees inflation slowing further as prices of Dubai crude oil now hovers in bear market territory.
"Inflation momentum is expected to recede further with crude oil prices moving to bear territory, with Dubai crude futures dropping below $60 per barrel as of June 6," Beltran said.
He said it is possible for the country to achieve inflation below four percent – the higher end of the government's target – for the rest of the year if the rate of month-on-month increase in prices does not exceed 0.4 percentage point.
Inflation last May slightly accelerated to 3.2 percent from three percent in April, bringing the year-to-date average to 3.6 percent, still within the government's full year inflation target of two to four percent.
Despite this, Beltran said month-on-month inflation last May dropped slightly to 0.17 percent from 0.25 percent recorded in April.
"This moderation in (month-on-month) inflation is largely attributed to the continued stabilization of food prices, in particular rice," he said.
He said prices of rice, fish and sugar declined by 0.58 percent, 0.44 percent and 0.17 percent month-on-month, respectively, due to the implementation of President Duterte's memorandum orders that streamline the flow of food supply, as well as the passage of the law liberalizing rice imports.
However, the official also noted that several food items, including vegetables, fruits and food products reflected higher prices during the month primarily due to the El Niño weather phenomenon, which dented production. This resulted in a month-on-month food inflation of 0.16 percent, slightly higher than the 0.8 percent recorded the previous month.
"Non-food inflation moderated to 0.18 percent month-on-month in May, down from 0.35 percent in April as petroleum prices continued their ascent, with Dubai crude oil peaking at $72.84 per barrel from $70.95 per barrel in April, the highest since November 2018. This is due to the unexpected rise in US inventory," he added.
According to Beltran, the expected slowdown in inflation is seen to boost consumption spending and contribute to growth.
On the expenditure side, he said the passage of the 2019 General Appropriations Act would enable the government to resume public construction and bring back gross domestic product (GDP) growth to above six percent in the quarters ahead.