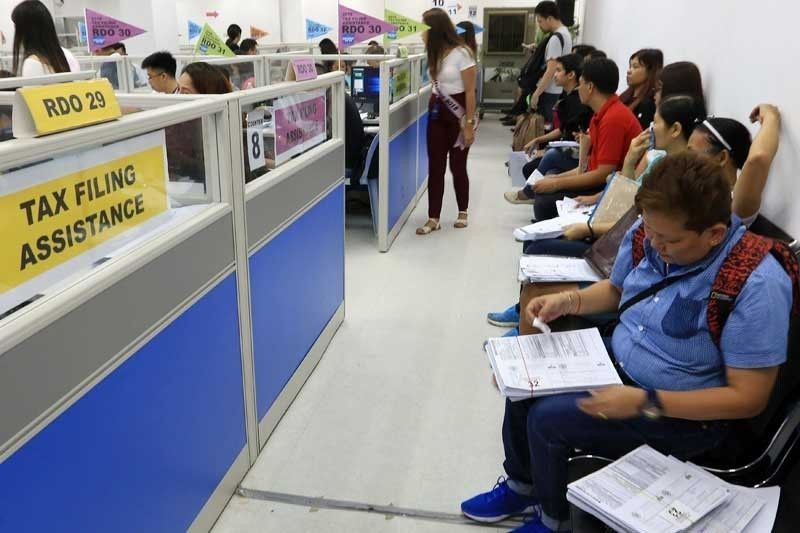 Bureau of Internal Revenue, UnionBank launch online payment channel
MANILA, Philippines — The Bureau of Internal Revenue (BIR), in partnership with the Union Bank of the Philippines (UBP), has opened an alternative channel which will allow taxpayers to settle their taxes online.
In a statement, BIR said it has launched an online facility with UnionBank to provide a new platform for tax payments and to help improve compliance of taxpayers in the country.
"This additional electronic payment facility provides another convenient way for taxpayers to pay taxes and improve tax compliance and client satisfaction," the BIR said.
UnionBank is a so-called authorized agent bank (AAB) of the BIR. Authorized agent banks refer to commercial or universal banks authorized by the BIR to collect internal revenue taxes and receive corresponding returns or attachments.
They are some of the alternative channels of tax payments allowed by the BIR to ease the burden of taxpayers under its electronic-filing system.
UnionBank, as an AAB, can already accept payments through its system.
"(A) taxpayer who has an account with the said bank can now pay their taxes through the said electronic/online tax payment facilities. The taxpayers can directly inquire from the said AAB or visit their website on how to avail of these tax payment facilities," the BIR said.
To use the facility, the BIR said a taxpayer must file electronically their BIR forms. Once confirmed by the BIR, the taxpayer may access the ePayment facility of the bank to perform the transaction.
The BIR has been continuously implementing reforms to give taxpayers more convenient tax filing and payment solutions and encourage better compliance.
Aside from UnionBank, the latest additions to the BIR's list of AABs are the Development Bank of the Philippines and the Land Bank of the Philippines.
The BIR earlier said it was also developing other modes of payment, including mobile payments and over-the-counter transactions through Bayad Centers.
In April 2019, the BIR collected P235.5 billion, up 1.2 percent. This improved BIR's year-to-date revenues to P703.7 billion, 7.3 percent higher than the previous year.