Cement firms may rethink investment plans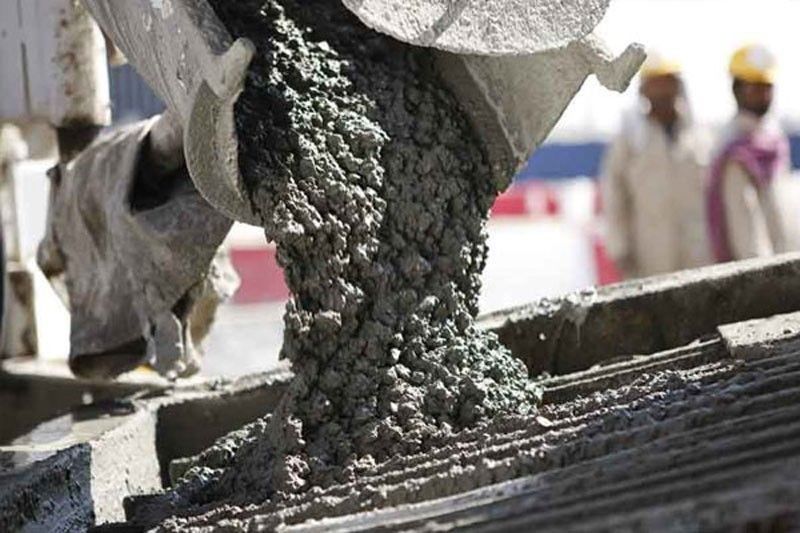 MANILA, Philippines — Cement firms may rethink investment plans to expand the capacity of their plants should the government decide not to have a definitive safeguard duty on cement imports.
Jose Mauro Gallardo, manager for enterprise risk management at Cemex Holdings Philippines Inc., said it may be difficult to pursue investments when asked how the firm's plans would be affected when the safeguard measure on cement imports is not made permanent.
"I think it will become more difficult to convince our investors that this is a good investment and the right thing to do," he said.
Under the adjustment plan of Cemex Holdings, the firm is spending $235 million to increase the capacity of subsidiary Solid Cement Corp.'s plant in Rizal by 2020.
The expansion would involve construction of an additional integrated line, clinker production and grinding mill in Antipolo to add 1.5 million metric tons (MT) per year to the current production to reach an annual total plant capacity of 3.4 million MT.
For his part, Reinier Dizon, vice president of strategy and business development at Republic Cement Services Inc., said ongoing projects would proceed even if the government decides not to have a permanent safeguard duty on cement imports.
"In so far as our current projects are concerned, there are two sets of projects. The first set are the ones currently ongoing. I've mentioned the Luzon projects, Bulacan new mill and Iligan new mill. As far as those (are concerned), we are six or seven months pregnant. We will give birth at some point… Those projects will continue," he said.
Republic Cement is expanding its capacity this year through the new mills in Bulacan and Iligan which should bring additional capacity of two million MT to the company.
However, Dizon said it may be hard to commit to invest for other future project if the government decides not to keep the provisional safeguard duty on cement imports.
"It is very difficult to convince our principals to commit to invest in additional kiln lines, in additional capacity if we don't turnaround, if we don't see this tariff is implemented. It is very difficult to convince. We are convincing them, we are saying the business case is there but at the end of the day, we need to show them there is good return," he said.
The Tariff Commission (TC) is conducting an investigation to determine whether the provisional safeguard duty imposed by the Department of Trade and Industry (DTI) on cement imports should be kept.
The DTI ordered the imposition of a provisional safeguard duty in the form of a cash bond of P210 per metric ton or P8.40 per 40-kilogram bag on imported cement citing a surge in imports which caused injury to domestic players.
DTI's provisional safeguard duty, which took effect in February, would be in place for 200 days.
Last week, the TC completed the public hearings for the case, but the body would still need to wait for position papers and other pieces of evidence to be submitted by interested parties until May 31, before it could come up with a decision.
During the hearings, Cement Manufacturers Association of the Philippines executive director Cirilo Pestaño II called on government to impose a higher definitive safeguard duty as cement imports went up to 1.74 million tons in the first quarter from 1.06 million tons in the same period last year even while the provisional safeguard measure was in place.
When asked if the DTI would be open to increasing the provisional safeguard duty, Trade Secretary Ramon Lopez said the current safeguard is deemed sufficient to allow the domestic industry to shape up and expand operations.
"I am not here to totally bring down imports. I am here to just give them (manufacturers) breathing space, to expand but not for me to put to zero imports. We just want the right protection, not overprotection," he said.
He said he would be open to extending the effectivity of the provisional safeguard duty on cement imports should the TC be unable to give its decision on the case within the 200-day period.
Republic Act 8800, or the Safeguard Measures Act, allows the government to put in place safeguard measures or higher duties on goods when increased imports are found to have caused serious harm to domestic players.