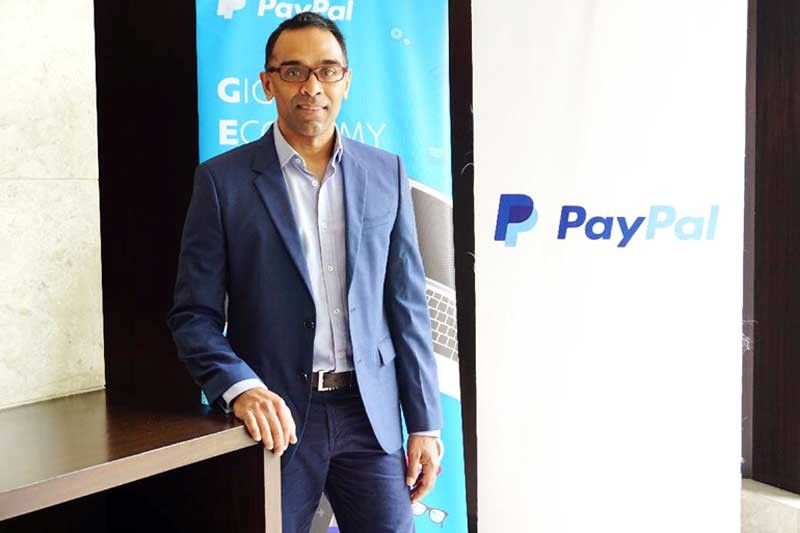 Helping Philippines economy grow
HIDDEN AGENDA
-
Mary Ann LL. Reyes
(The Philippine Star) - May 26, 2019 - 12:00am
Andy Grove, co-founder and former CEO of Intel Corp., once described a strategic inflection point as an event that changes the way we think and act. It is, according to him, a time in the life of business when its fundamentals are about to change and that change can mean an opportunity to rise to new heights.
For Nagesh Devata, general manager, Southeast Asia cross border markets for PayPal, the Philippines has reached an inflection point in the sense that it must grab the opportunities that the digital economy has to offer to create new economic opportunities and advance financial inclusion if it wants to catch up or be at par with its regional neighbors.
What are the indications that the Philippines has indeed reached that turning point? Nagesh, in an interview, said that aside from the fact that more and more Filipinos own smartphones and are making mobile online purchases, the number of Filipinos that are banked is increasing, and more banks are issuing prepaid credit cards which consumer can use to make and receive payments online.
To better understand this, I would be discussing this based on several points of view.
The first one is from the consumers' viewpoint. The fact is that more and more Filipinos are shopping online.
According to a recent study, total online spend of Filipino shoppers reached P92.5 billion in 2017 and this is expected to increase by 32 percent, to P121.9 billion in 2018.
Cross border, or international trade, spend in the Philippines is likewise projected to grow by 47 percent in 2018 from P41.5 billion in 2017.
While online purchases used to be done mainly using a computer, the country is now third among the Asia-Pacific countries surveyed, behind China and India, when it comes to the proportion of cross-border purchases made on smartphones.
Key motivating factor why Filipinos believe that they will spend more online last year is convenience, followed by breadth of online platforms, and expectations of faster shipping process.
The Philippine e-commerce market revenue grew to P44 billion ($840 million) in 2018, from P36 billion ($688 million) in 2017. This is expected to grow to P53 billion ($996 million) this year, or about 10.5 percent annually.
PayPal predicts an increase in the country's mobile commerce from P38.4 billion in 2017 to P55.7 billion in 2018.
Then there is the rise of the gig economy in Southeast Asia and the growing number of freelancers.
These freelancers now contribute two percent of the country's gross domestic product. According to a study done for the UP School of Labor and Industrial Relations, the Philippines is number three in the world, after the US and India, in terms of online freelancing. One research placed the number of Filipino online freelancers at 1.5 million. One article noted that the internet has opened up many freelance opportunities such as web designing, copy editing and writing, consulting, accounting.
In one study, PayPal was cited as the most widely accepted payment method among Filipino freelancers. They cited security, ease of withdrawal, and speedy payment as considerations in deciding their preferred payment method.
It goes without saying that more of their international clients find sending their payments through these freelancers' PayPal accounts more convenient and secure, compared to bank transfers or sending payments in cash.
Then there is the point of view of the merchants. Nagesh is responsible for driving PayPal's business strategy, sales, partnerships, and merchant adoption.
Merchants can include micro, small and medium enterprises (MSMEs) such as individuals selling their products online to companies like SM which used to have only brick-and-mortar businesses or physical stores but are now putting up online stores.
Nagesh admits that one of the challenges facing PayPal in the Philippines is in terms of educating some businesses to give their customers additional choices, other than making payments only in cash.
But more and more companies, like Philippine Airlines and Cebu Pacific, are now accepting payments for their products and services via PayPal.
PayPal has also partnered with Smart's PayMaya and Globe's GCash which allows individuals and business enterprises a convenient mobile solution to cash out funds without having to link their accounts to banks.
For instance, if I am an online seller that has partnered with PayPal, and I have a PayMaya account, payments made by online customers who pay via PayPal can go straight to my PayMaya account which I can monetize or which I can used to also make my own purchases online.
Then lastly is the government viewpoint. According to Nagesh, government should help push digital adoption by changing consumer and business behavior and educating them in terms of what digital technology can do.
Nagesh believes that digital financial solutions are opening new doors for freelancers and cross-border commerce, leading to new economic opportunities and greater financial inclusion.
According to PayPal, with e-commerce and freelancing in the Philippines on the upswing, payment platforms must be able to perform with far-reaching abilities to help Filipinos send and receive payments in a secure and expedient manner, particularly those which transcend international borders and accept multiple currencies.
PayPal says it is committed to helping the Philippine economy grow. Proof to this is that the company has chosen the country as the site of its largest and first consolidated operations site, one that will primarily serve PayPal's English-speaking customers in North America, Australia and the United Kingdom. It is set to hire more than 1,000 employees in the next two years for this global customer operations center in Alabang.
The Philippines is also the first market in Asia to have the PayPal business app, which allows users to send customized invoices on the go, review transactions and payments status and view balances in all currencies, manage customer relationships, and to track their business through advance sales insights.
Nagesh has emphasized that as part of their core-value proposition, they want to help freelancers by giving them the financial tools that they need not only to grow but also to be able to market themselves globally.
For comments, e-mail at mareyes@philstarmedia.com