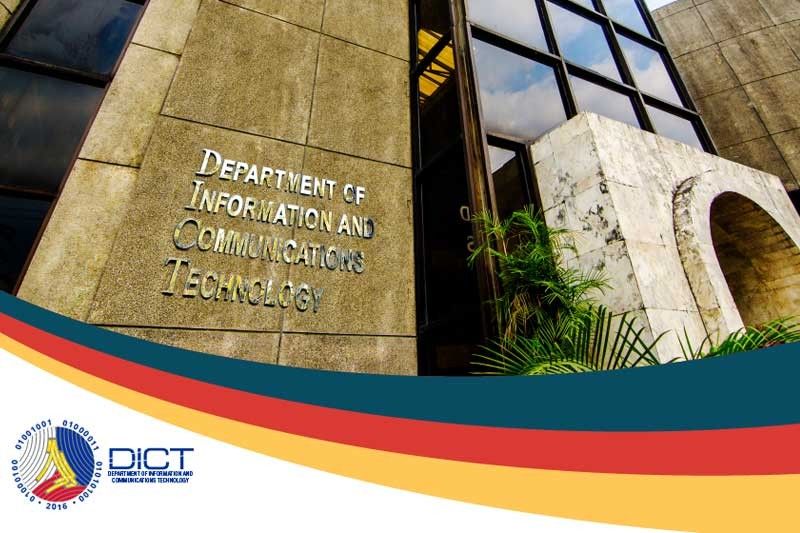 DICT warns telcos vs security breach
MANILA, Philippines — The Department of Information and Communications Technology (DICT) has warned the country's incumbent telecommunication companies of severe consequences should their networks, which are predominantly using Huawei equipment, be compromised.
The DICT, in a statement, said it would continue to require telco giants PLDT and Globe, as well as incoming third telco Mislatel, to monitor their networks through world-class cybersecurity audit teams and assure the government that their respective networks will not be compromised, or "they may suffer losing their license to operate."
The move comes after US President Donald Trump last week barred China's Huawei Technologies Co. Ltd. from the US market.
An executive order has recently been signed by the US government prohibiting US persons and companies from engaging in business transactions constituting "any acquisition, importation, transfer, installation, dealing in, or use of any information and communications technology or service" with any company owned or controlled by a "foreign adversary" as a means of protection from US national security risks.
So far, however, the DICT said the incumbent telcos continue to strictly monitor their networks as there has been no reported incident of a national security breach from their respective networks which are predominantly utilizing equipment from Huawei.
"With the executive order, US companies are prevented from supplying Huawei with software and hardware components. This may affect the supply chain of the Chinese company, but it will have a little impact in the Philippine telecommunications industry. The local telcos have made pronouncements that they will diversify in their present and future procurements of equipment to make their networks more robust and future proof," the DICT said.
Both PLDT and Globe earlier assured their customers using Huawei phones that their handsets and devices would continue to function normally on their respective networks.
In an interview on the sidelines of a Bloomberg hosted breakfast briefing yesterday, Globe president and CEO Ernest Cu said the issue would not affect the Ayala-led telco's partnership with Huawei for its 5G plans in the country which is set for launch by next month.
"Right now we will keep the status quo (5G plans with Huawei). We have had an extremely tight relationship with Huawei in the last 10 years. They have been very instrumental in Globe's success," Cu said.
"I believe on the network side, Huawei is really pretty much independent when it comes to the cell site equipment, network equipment. We've been in conversations with them, given the amount of concentration we have on Huawei equipment. As far as their CEO, we received assurances that it will be continuous," Cu said.
Cu said the challenge lies in the Huawei handsets following reports that Google has cut services on Huawei smartphones.
"It's just unfortunate because their handset business is growing. I think they're the most popular handset in the Philippines at the moment, eclipsing even that of Samsung in terms of share in the country. If you use their phones you will see what people liked about their phones," he said.
"But we've been assured though by both Google and Huawei that the current handsets that were already licensed by Google, already in production in market, will be safe. They will remain status quo throughout the life of the device. It's the new models that are going be difficult. How are they going to get new certifications from Google to say yes, you can use our services?" Cu said.
The Globe executive, however, is still uncertain at this point if the company would continue selling future Huawei phone models.
"Given the news that the current models are safe, then we will continue selling the existing models. We'll have to see what happens 90 days from now or when the next model comes out. There's going to be another change of models typically in the fall, around September, October. The Mate series usually comes out at that point and that 's when we'll have to see and decide whether we will carry them," he said.