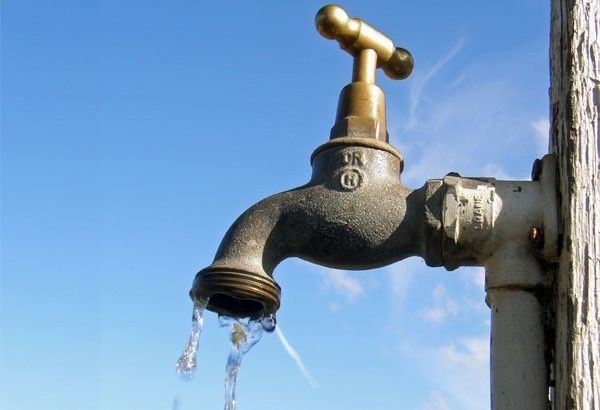 Water supply still below normal
HIDDEN AGENDA
-
Mary Ann LL. Reyes
(The Philippine Star) - May 22, 2019 - 12:00am
We are nearing the end of May. Election is done. Summer is almost over. Sadly, it's a different story for the metro's water crisis, as water concessionaires still struggle to refill our depleting dams. That is despite the downpour the past week.
While it caused flooding in some parts of Manila—a sure hassle for commuters—others couldn't help but rejoice in the fact that, at last, there are heavy rains to refill our depleting Angat Dam and reservoirs.
But the reality is, the rain has not been not enough to stabilize the metro's water supply. The Angat and La Mesa dams are still below critical level.
When the east zone of Metro Manila was confronted with erratic or almost no water supply in March, east zone water concessionaire Manila Water vowed to do its best to restore 24/7 the water supply the soonest possible time as part of its compliance with its service obligations. Water is now available for most parts for at least eight hours at the ground floor level, which is already at par with regulatory standards.
To do this, they implemented various technical solutions to extend water supply to areas that need it most—from installing line pumps or boosters across the east zone, to valving and network adjustments, to tapping deep wells to augment supply. They continue to draw treated water from the Cardona treatment plant, which is said to have delivered between 50 to 56 MLD, and cross-border flows from Maynilad, which is said to have already delivered 16 MLD from the agreed 50 MLD. But are these enough? It seems not.
The situation remains volatile, experts say. The network is prone to breakages and regular maintenance work. There is the threat of power fluctuations, which may affect operations. Then there is the challenge to bring water to elevated and far-flung areas; among others.
While we are still confronted with the problem, there, too, is the looming threat of a repeat of the water crisis because of higher demand for water supply due to population growth. If true, we must also do our part as responsible citizens to conserve water, other than, of course, the pressure that we need to impose on the government and water concessionaires to continue fine-tuning their operations, to fastrack projects that will enable new, medium-term water sources, and to restore water service back to normal, given the still limited supply.
The temporary technical solutions, however, seem to be working. We are getting more water now, almost 24/7 for some areas. But there's still more work to do for Manila Water. Other than restoring steady water supply, they also need to restore customer trust and satisfaction—and sustain it.
In the meantime, while we hope for this water supply problem to be addressed soon, let us, too, hope for fair election results to come out sooner so we can move forward as a nation that longs for real progress.
New era
It is the dawn of a new era for the group led by Manny V. Pangilinan.
Ray Espinosa is, of course, the incoming president and chief executive of the Manila Electric Co. (Meralco) in place of Oscar Reyes effective May 28.
Ray Espinosa was earlier appointed as Meralco deputy chief executive effective last Jan. 28. He has been a director of the company since May 26, 2009. He is also the chairman of the finance committee of the board.
Meralco is expected to post a higher profit in 2018, compared to the P20.3-billion net income it declared in 2017.
Ray finished his Bachelor of Laws at the Ateneo de Manila University and his Master of Laws at the University of Michigan Law School. He was a partner of SyCip Salazar Hernandez & Gatmaitan, a foreign associate at Covington and Burling (Washington D.C.), and a lecturer at the Ateneo de Manila School of Law. He topped the 1982 Philippine Bar examination.
It is hard to keep track of his board memberships, but from the different corporate filings, some of these include those in PLDT, Metro Pacific Investments Corp., Lepanto Consolidated Mining Corp., and Roxas Holdings. He is of course chairman of Philstar Daily and BusinessWorld Publishing Corp., president of Mediaquest Holdings, and was PLDT chief corporate services officer, and head of its regulatory affairs and policy office.
Running a public utility as big and important as Meralco is no small feat, but we are sure that Meralco will be in good hands given the effective leadership that Ray has shown in his previous engagements.
About two weeks ago, it was also announced that Al Panlilio, currently senior vice president of Manila Electric Company's customer retail services group, will take over the role of chief revenue officer at PLDT and Smart Communications starting this July 1, replacing Eric Alberto.
Al will be supported by the existing management teams of the consumer, enterprise, and international business groups.
PLDT and Smart chairman and chief executive officer Manny Pangilinan acknowledged Eric's role in building PLDT Enterprise to become the leading force that it is in the market today. He said that as PLDT and Smart's CEO, Eric led the team that turned around the group's consumer wireless business while sustaining the robust double digit growth of both home and enterprise.
According to MVP, he is still talking with Eric regarding opportunities that he may pursue with the First Pacific Group.
Meanwhile, MVP called on everyone in PLDT and Smart to provide Al with all the needed support, and, to continue working closely together to pursue the digital transformation of the business and to provide the best possible service to their customers and the public.
Al, of course, is not new to PLDT. He first joined the company as senior vice president for the corporate business group in 1999 and then later was tasked to head PLDT's carrier business group which handled domestic and international carrier requirements. He joined Meralco in 2010 and currently heads the customer retail services and corporate communications. As Meralco's CRS head, Al directed operations that cover marketing, communications and customer relationships for both retail and corporate segments.
Al is said to be responsible for about P300 billion worth of revenues, including of P62 billion of distribution revenues, even as he led a 1,700-strong workforce. He spearheaded Meralco's strategic shift towards digitalization and pushed innovations in customer service practices and processes.
We wish Ray and Al the best as they embark on their newest journey. It will not be easy, but we know that their hearts are in the right place and that they have been trained by the best mentor.
For comments, email at mareyes@philstarmedia.com