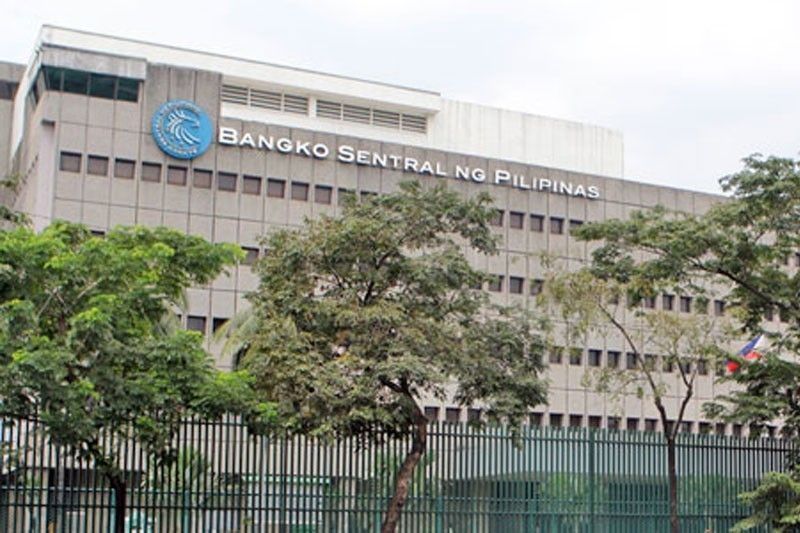 Bangko Sentral ng Pilipinas shutters Iloilo-based rural bank
(The Philippine Star) - May 20, 2019 - 12:00am
MANILA, Philippines — The Bangko Sentral ng Pilipinas (BSP) closed down another problematic rural bank, bringing to four the number of banks shuttered by the central bank.
The BSP issued MB Resolution 725. A prohibiting Valiant Bank Inc. (A Rural Bank) from doing business. The closed bank was also placed under the supervision of state-run Philippine Deposit Insurance Corp. (PDIC).
Valiant Bank is a nine-unit rural bank with head office located at Valiant Bldg., 41 Mabini St., Brgy. Liberation in Iloilo City. It has eight branches including four in Iloilo (Banate, Dueñas, Estancia and Sara), two in Capiz (Roxas City and Sapian), one in San Jose, Antique, and one in Bacolod City, Negros Occidental.
Latest available records showed Valiant Bank has 6,567 deposit accounts with total deposit liabilities of P480.7 million. Of the total amount, about 85.8 percent or P412.5 million is insured deposits.
The Valiant Bank was registered with the Securities and Exchange Commission (SEC) in November 1996. In December 2011, the SEC approved Valiant Bank's application for consolidation with the Rural Bank of Sapian (Capiz) Inc.
It was ranked 53rd largest rural bank in terms of assets with P776.7 million. Its loans stood at P250.66 million, while its deposit base amounted to P499.3 million.
Valiant Bank is the fourth bank ordered closed by the BSP as it continues to weed the industry of weak and problematic players. The regulator earlier closed down Puerto Princesa-based The Palawan Bank (Palawan Development Bank) Inc., the Rural Bank of Mabitac (Laguna) Inc. and Bagong Bangko Rural ng Malabang (Lanao del Sur) Inc.
Last year, the central bank closed down 12 problematic banks.