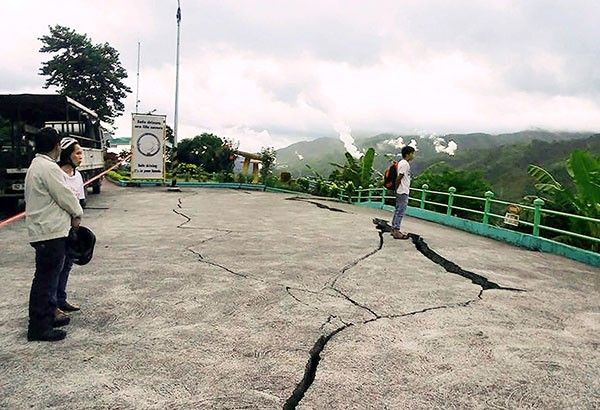 DEMAND AND SUPPLY
-
Boo Chanco
(The Philippine Star) - May 8, 2019 - 12:00am
According to the association of building officials in Metro Manila, it is not their fault when a building collapses during an earthquake or for other reasons.
Edison Ching M. Padilla, a vice president of the group, wrote to say it is not their job to assure structural integrity of a building for which they have issued building and occupancy permits.
"Building officials do not review the correctness of the structural calculations in the building permit applications," Mr. Padilla claims. "They only rely on the minimum compliance to the National Building Code which is the completeness and integrity of documents submitted."
So, who is responsible? "It is the responsibility of the design professionals to see to it that their design calculations are correct and are conforming to standards."
Mr. Padilla also pointed out that local building officials do not supervise the construction of buildings because it is the professionals, architects, structural engineers, contractors who should do that.
So, Mr. Padilla pointed out, when a structure collapses or suffers structural damage after an earthquake, it is proper to ask if the structural design calculation is correct and compliant with the National Structural Code of the Philippines. If the structural design calculation is correct, was it implemented properly?
It is very unfortunate, he complains, that when a tragedy happens like the one in Porac, Pampanga, it is always the building official who is investigated. There is the wrong perception that they issued the permit without reviewing properly the correctness of the structural calculation and without supervising properly the construction.
"It should be the building officials investigating the professionals who had certified the correctness of the documents they submitted to get their construction permit," he said.
But Mr. Padilla admitted that "You may be correct in stating that most building officials are under-qualified to ensure the soundness of the structural calculations in the application of building permits…"
He also said that the National Competitiveness Council is pushing building officials to issue building permits in very compressed timelines in line with the Ease of Doing Business because they understand that the responsibility should rest on the professionals engaged in the project.
"It is our opinion that building professionals should be made accountable. Only qualified structural engineers should be allowed to practice structural design. Presently, even a newly graduated civil engineer who does not have much experience is allowed to do this."
Additionally, Mr. Padilla thinks the National Building Code of the Philippines, promulgated in 1977, needs revisions to be more responsive to the present times.
"We have been constantly proposing the revision of the Building Code, but until this time, it remains as it is…
"Revision must include the certification of qualified professionals such as specialized structural engineers to do the structural calculations, specialized electrical engineers to certify on electrical installations with large electrical load, specialized mechanical engineers to certify on critical mechanical installations, and other specializations that the code may require. Our lawmakers should consider this seriously if we want to have safe buildings."
Mr. Padilla raises good points. I am concerned to find out that our Building Code is not as up to date as it should be. It appears that we enter buildings at our own risk, specially outside of NCR where enforcement of standards is not that good.
Then, there is the quality of building materials, cement and steel reinforcement bars that must always be assured. A recent report indicates 40 percent of steel bars in a test buy were found by an industry watchdog to be substandard.
Out of the total 115 steel bars purchased across the country for the test, 46 turned out to be substandard, Philippine Iron and Steel Institute president Roberto Cola told DZMM.
Cola revealed that a majority of the low quality materials were produced by local manufacturers who use induction furnaces that are not capable of removing impurities from raw steel. I suppose these are the small iron mills junked by China but found new life here.
It looks like DTI, the government agency mandated to assure quality standards of various products, is not doing an adequate job. Testing of building materials is the responsibility of DTI and so is inspection of hardware stores where these products are sold.
The same thing with cement. There are reports that much of the cement imported from abroad at cut-throat prices are sub-standard. If true, not only will such imports kill our local cement industry, our people may also be killed when earthquakes and other disasters strike.
ERC
I got an e-mail from someone who is frustrated that the ERC doesn't seem up to the task of regulating the power sector.
"Based on ERC policy of one-plant one-rate, it is amazing why ERC got so much pending PSA approval. You quoted 85 pending PSA that can be interpreted as many 85 power plants based on their policy.
"For example Genco one rated 100 MW contracted 10 electric cooperatives each at 10 MW (10 PSAs) and based on their one-plant one-rate policy, the 10-PSAs will result in a single evaluation.
"The problem with ERC staff evaluating PSAs is their qualification – basically all accountants with almost nil finance background. There is no single qualified engineer to attend to issues like plant installed and available capacity, plant capacity factor, forced and maintenance outages, fuel calorific value, plant heat rate, and many more.
"The sad part is that the commissioners do not provide guidance for the evaluation process. Based on what has been happening over the past few years it becomes obvious that they do not know the nitty-gritty of regulation.
"There are many issues to bring the electricity rates lower as promised by EPIRA, but as you mentioned in your column today the job needed are beyond the capabilities of the appointed officials.
"What can we do?"
Boo Chanco's e-mail address is bchanco@gmail.com. Follow him on Twitter @boochanco