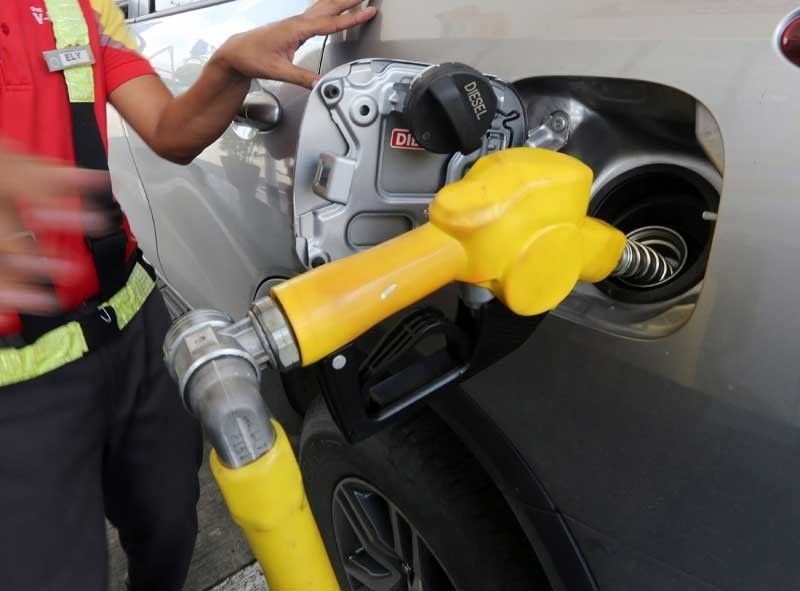 The effect of oil price hikes in the world market will mostly be felt by owners of private vehicles.
Boy Santos
Oil price hikes not yet a threat to economy — NEDA
MANILA, Philippines — The rise in oil prices is not yet considered a big threat to economic growth in the succeeding quarters as the increases remain gradual, the National Economic and Development Authority (NEDA) said.
"It has less of an effect than food prices, food price inflation is more deleterious to inflation in general than oil because oil price increase is gradual and haven't really reached the peak yet," Socioeconomic Planning Secretary and NEDA chief Ernesto Pernia told reporters.
He noted that fare hikes for jeepneys – which is more patronized by the masses – has remained stable so far.
The effect of oil price hikes in the world market will mostly be felt by owners of private vehicles.
Growth in the first quarter of the year, however, likely settled within the lower end of the revised growth target of six to seven percent this year due to the delayed passage of the national budget, Pernia said.
Growth prospects are better in the following quarters as the dry weather will enable more government projects to progress following the signing of the national budget in April.
Cooling inflation, he said, would also encourage household consumption.
Global oil prices now hover at around $70 per barrel. Strongly contributing to the rise in prices was the US government's move to end waivers on oil imports from Iran this month.
UK-based Oxford Economics earlier warned that growth in country's gross domestic product (GDP) may be shaved off by as much as 1.2 percentage points in 2020 if oil prices skyrocket to $100 per barrel by the end of the year.
It noted that even if Saudi Arabia will likely boost production to partially offset the impact of the US ending waivers on Iranian imports, global spare capacity is being drained.
"We stimulate Brent rising to $100 per barrel by the end of 2019 (corresponding to West Texas Institute (WTI) oil reaching $89 per barrel)," said Oxford Economics.
When this happens, global GDP growth is seen to decline by 0.6 percentage point in 2020 with global inflation rising by 0.7 percentage point.
"The hardest hit economies in 2020 are large oil-importing emerging markets such as Philippines (minus 1.2 percent to GDP), China (minus 1.1 percent), India (minus one percent), and Argentina (minus 0.9 percent).
Oxford Economics said that while there is a possibility that the impending supply crunch will be alleviated by higher production elsewhere, a single supply shock can easily send oil prices to shoot up to $100 per barrel.
But there is hope for longer-term price easing as expectations of high prices in the short term can encourage excess production.
The Philippines is still emerging from a period of elevated inflation that peaked at 6.7 percent in October 2018 primarily because of food supply issues.
In response, the central bank hiked interest rates aggressively by a cumulative 175 basis points, keeping rates steady only in December.
The government also implemented a series of non-tariff measures addressing inflationary pressures in the supply side of the economy, particularly on food supply.
Inflation is now seen to settle within the range of between two to four percent this year.