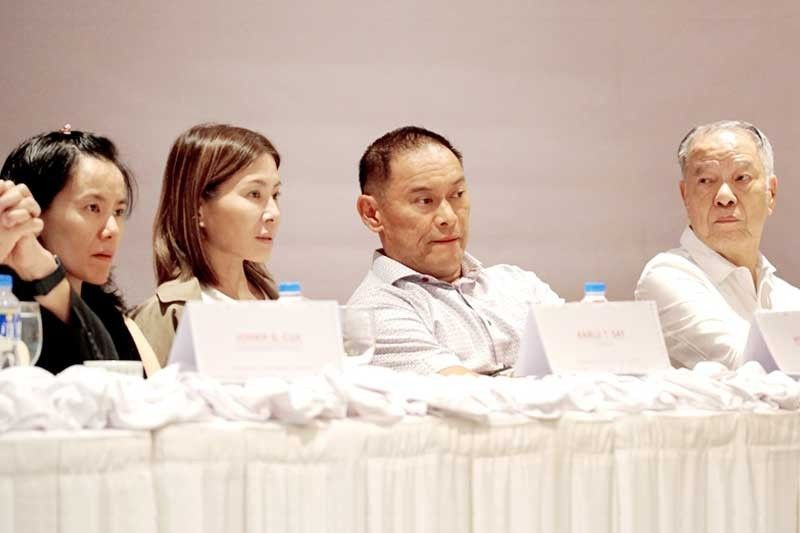 At the recent stockholders' meeting of Eton Properties Philippines Inc. are (from left) Karlu Say, director; Vivienne Tan, director; Lucio Tan Jr., president; and Lucio Tan, chairman.
Eton Properties boosts income by 38% in 2018
(The Philippine Star) - April 25, 2019 - 12:00am
MANILA, Philippines — Strong real estate sales and a robust leasing business helped Eton Properties Philippines Inc. improve its business in 2018, the company said in a report.
The company said its net income reached P479 million last year, 38 percent higher than the P348 million recorded in 2017.
With a stable economy as a backdrop, real estate sales doubled to P1.7 billion on the back of accelerated sales and in­creased prices for its ready-for-occupancy units. These include eight Adriatico in Manila, 68 Roces in Quezon City, The Manors at North Belton Communities in Caloocan City and West Wing Residences at Eton City in Sta. Rosa, Laguna.
Rental income also climbed by eight percent to P1.5 billion as BPOs contin­ued to renew their leases at higher rental rates, leading to a stable occupancy of office spaces. Eton Properties' income from serviced apartments and property management services also contributed to the net increase in revenue for 2018.
Overall, the company's gross revenues grew by 42 percent to P3.3 billion from P2.3 billion. Eton Properties' consolidated assets stood at P31.4 billion, six percent higher than the P29.7 billion consolidated assets as of 2017.
"Evidently, the global companies that have made our offices the site of their Philippine operations have seen how the strategic location of Eton Properties' developments, combined with the well-thought-out facilities in each of these buildings, have contributed to their op­erational productivity," said Eton Proper­ties president Lucio Tan Jr.
He said Eton Properties would con­tinue to maintain an optimal portfolio mix that balances recurring income and real estate sales.
In 2018, Eton Properties completed the construction of Eton Square Ortigas in San Juan City. The company also carried out construction activities for Cyberpod Five in Eton Centris in Quezon City, Eton WestEnd Square in Makati City and Eton City Square in Sta. Rosa, Laguna.
In the years ahead, the company ex­pects to continue the development of new projects in the mixed-use communities it has developed in Sta. Rosa, Makati, and Quezon City in formats that will address evolving customer needs.