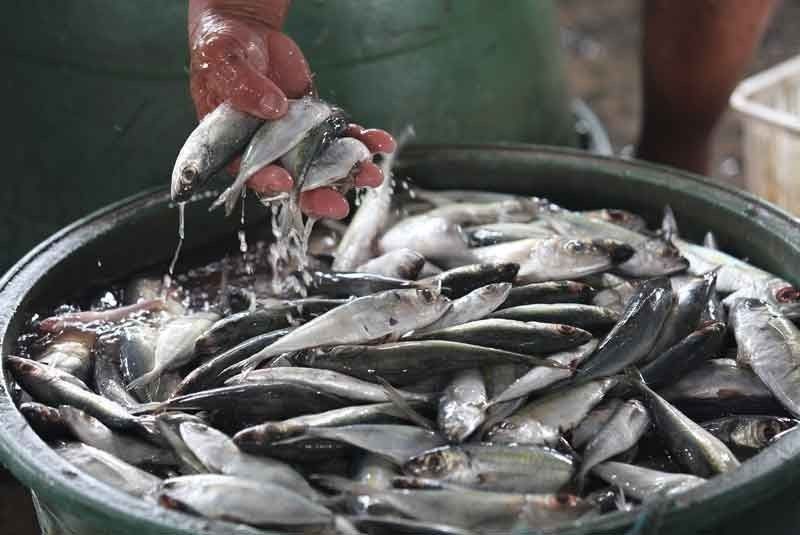 Agriculture Secretary Emmanuel Piñol said he would issue an order suspending the importation after the Holy Week.
Michael Varcas/File
Government to suspend galunggong imports
MANILA, Philippines — The government plans to suspend the importation of round scad (galunggong) amid improving local production.
Agriculture Secretary Emmanuel Piñol said he would issue an order suspending the importation after the Holy Week.
"We are intending to suspend the importation already because we have enough fish right now," he said.
The Department of Agriculture (DA)'s Bureau of Fisheries and Aquatic
Resources is also backing the move, saying current fish production has improved amid the weak El Niño which is favorable for captured fisheries.
"As compared to last year, we have more fishing days now because of the lack of rain, the fishes are able to hatch and spawn. The weather is also favorable on our fish habitats, everything is on peak," BFAR national director Eduardo Gongona told The STAR.
"Last year, even if it was the peak season, we had several typhoons that's why local production and catch is also low," he added.
It was in September last year when DA decided to allow the importation of fresh or chilled or frozen galunggong to beef up supply in fresh markets.
This after fish became among the biggest contributor of the increase in inflation in the second half of 2018.
Fish has been affected by the tax reform package of the government, particularly on the excise tax on fuel.
Latest market monitoring showed galunggong prices are at P65 per kilogram at wholesale and P100 to P160 per kilo in at retail.
Gongona said a total of 117,000 metric tons of galunggong has been imported since September.
"We will no longer issue import permits because we have enough supply due to the peak season. We also want to protect our local producers," Gongona said.
However, the DA-BFAR will still continue to monitor and assess if there will be a need to import anew especially in the last quarter of the year once closed fishing season begins.
"As of now, our imports are enough. We will have to find out later on if the situation would suggest that we will import or not depending on our production," Gongona said.
Fisheries production in the country has slightly improved in 2018 despite major sub-sectors decreasing in output.
Data showed that total volume of fisheries production was estimated at 4.35 million MT last year, 0.92 percent higher than the 2017 level of 4.31 million MT.
However, galunggong continued to post negative growth, falling eight percent to 168,148 MT as a result of reduced number of fishing days and lower volume of unloadings from municipal fishermen due to rough seas, high fuel prices, encroachment of commercial fishing vessels and lesser appearance of the species in the fishing ground.