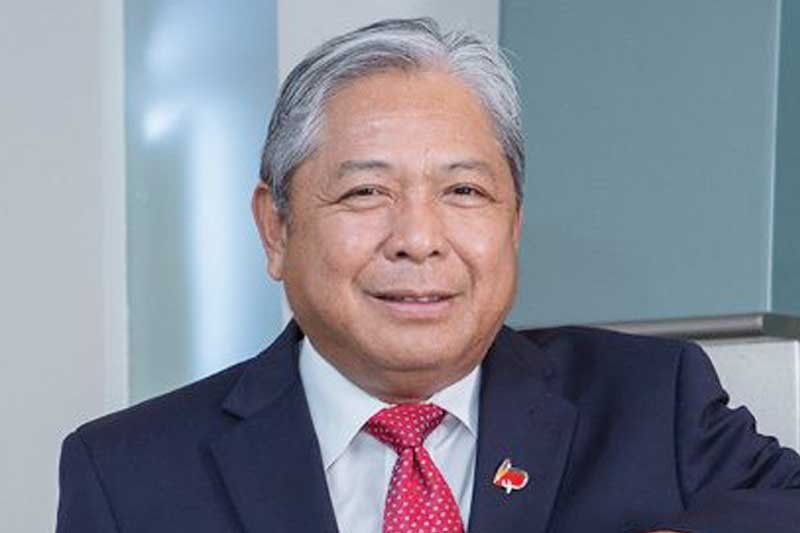 PAL president and chief operating officer Jaime Bautista
Philippine Airlines to upgauge Thailand flights
MANILA, Philippines — Philippine Airlines (PAL) plans to increase this year its market share in terms of travelers to Bangkok by upgauging the aircraft used for flights.
In an interview, PAL president and chief operating officer Jaime Bautista said PAL plans to improve some of its flights to Bangkok to accommodate the growing demand from travelers.
"What we can do is we upgauge the airplanes," Bautista told reporters. "It depends on the booking. If there are many passengers, we will fly the Airbus 330, if not, the Airbus 321."
With this strategy, Bautista expects the airlines' market share of Thailand travelers to increase by another five percentage points from the current level of 40 percent.
"There are four airlines that operate direct to Bangkok and we have 40 percent of the market. With the upgauge, we may increase our market share by around five percentage points," he said.
Bautista acknowledged that there is a huge opportunity in this market due to the booming tourism industry in Thailand.
"Bangkok is really being visited by tourists. In fact, I was talking earlier with the tourism representative of Bangkok. They are expecting about 30 million tourists this year," he said.
There are currently 25 PAL flights from Manila to Bangkok and another four from Cebu to Bangkok, each week.
Yesterday, PAL mounted a special flight to Bangkok which uses the A350 Love Bus with the "kissmark" logo, in celebration of the carrier and Airbus' 40th year partnership.
"This year is the 40th year anniversary of PAL and Airbus partnership. In 1979, Airbus delivered its first A-300 where a kissmark was placed on the nose of the aircraft. This year, PAL and Airbus decided to put that kissmark on the nose of the A-350 to celebrate that strong partnership," PAL spokesperson Cielo Villaluna said.