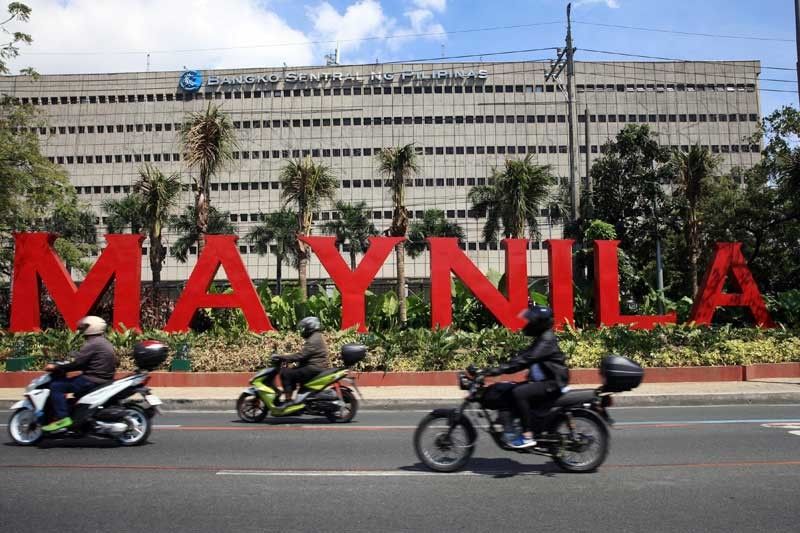 Data showed revenues slipped by nearly 10 percent to P68.26 billion from P75.56 billion, while expenses remained steady at P66.2 billion from P66.4 billion.
Bernardo Batuigas
BSP profit hits record P39.8 billion in 2018
MANILA, Philippines — Earnings of the Bangko Sentral ng Pilipinas (BSP) jumped by 69 percent to hit a record high of P39.8 billion last year from P23.5 billion in 2017 despite booking a net loss in the fourth quarter.
Data showed revenues slipped by nearly 10 percent to P68.26 billion from P75.56 billion, while expenses remained steady at P66.2 billion from P66.4 billion.
Gains on foreign exchange fluctuations soared by 243 percent to P53.1 billion from a year-ago level of P15.5 billion. The gains were realized from servicing of matured foreign exchange obligations as well as the maturity of derivatives instruments.
This also represents realized gains arising from foreign currency-denominated transactions of the BSP, including rollover or re-investments of matured foreign exchange investments with foreign financial institutions and foreign exchange-denominated government securities.
The peso remains the third worst performing currency in the region, shedding 5.3 percent to close 2018 at 52.58 to $1 from 49.93 to $1 in 2017.
The BSP books gains or losses from fluctuations in foreign exchange rates on matured, sold, paid and exchanged or settled foreign exchange assets and liabilities. It participation in the foreign exchange market is limited to temper sharp fluctuations in the exchange rate.
On such occasions of excessive movements, the BSP enters the market mainly to maintain order and stability. When warranted, it also stands ready to provide some liquidity and ensure that legitimate demands for foreign currency are satisfied.
However, the central bank shelled out P15.35 billion for income tax expense last year from P1.14 billion in 2017.
For the fourth quarter of 2018 alone, the BSP incurred a net loss of P5.4 billion, reversing the net income of P13.54 billion in the same quarter in 2017.
Revenues plunged by 32 percent to P18.63 billion in the fourth quarter from P27.41 billion in the same quarter in 2017. Revenues consisting of income from interests on international reserves and domestic securities were pulled down by the reversal in miscellaneous income.
On the other hand, expenses surged by 38.5 percent to P21.43 billion from P15.47 billion due to the rise in interest expenses on government deposits and reverse repurchase facilities, higher costs of minting or printing of currencies as well as increased taxes as well and licenses.
For the fourth quarter alone, the BSP paid P6.91 billion in taxes or more than six times the P1.09 billion it paid in the same quarter in 2017.
President Duterte signed Republic Act 11211 or an act amending RA 7653 otherwise known as the New Central Bank Act of 1993.
Under the new BSP Charter, BSP is exempt from taxes on income derived from its governmental functions.
The old charter exempted the BSP from tax for a period of five years to July 1998.
From August 1998, the BSP started to pay national, provincial and city taxes, fees, charges and assessments to the government.
The national taxes payable by the BSP consist of documentary stamp taxes, tax on rental income, capital gains tax, tax on underwriting commitments, and assumed tax on interest on bonds payable and foreign exchange contracts
The local taxes payable include real property tax, firearms license fees, radio telecoms taxes and licenses, vehicle registration, notarial and other fees.