Unemployment rate slightly down, job quality improves in January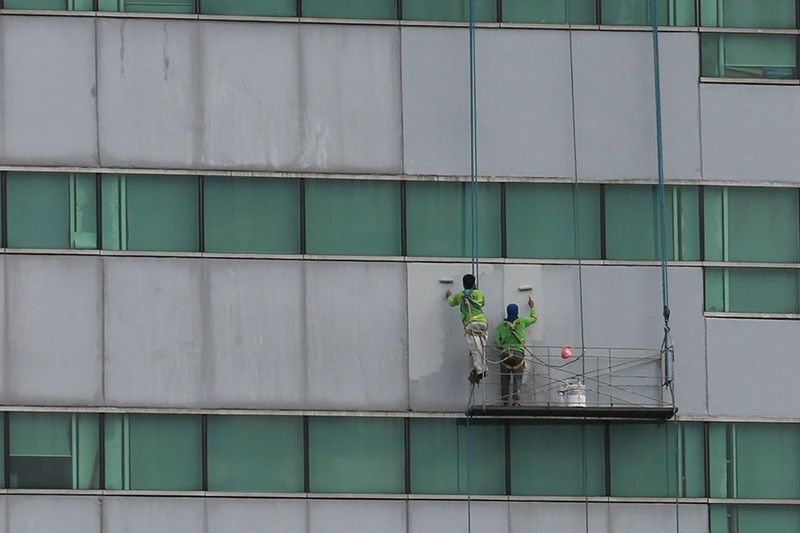 MANILA, Philippines — The proportion of unemployed Filipinos slightly dipped in January, which also saw an improvement in the quality of available jobs after those wanting more work decreased, the Philippine Statistics Authority reported Thursday.
Unemployment rate in the first month of the year stood at 5.2 percent, a tad lower than 5.3 percent recorded a year ago.
Among the regions, the National Capital Region (6.4 percent), Autonomous Region in Muslim Mindanao (6.3 percent) and CALABARZON (6.1 percent) posted the highest unemployment rates.
On the other hand, employment rate was estimated at 94.8 percent in January, slightly higher than 94.7 percent chalked up in the same month last year.
According to the PSA, NCR (93.6 percent), ARMM (93.7 percent) and CALABARZON (93.9 percent) had the lowest employment rates while Cagayan Valley and Western Visayas registered the highest employment rate at 96.9 percent and 96.1 percent, respectively.
Workers in the services sector accounted for 55.9 percent of the total employed persons in January, followed by agriculture at 22.1 percent. The industry sector made up the smallest group registering 19.7 percent of the total employed persons.
Meanwhile, the proportion of those who were underemployed — or employed persons who are still looking for more work or longer working hours — dipped to 15.6 percent in January from 18 percent logged in the comparable month in 2018. — Ian Nicolas Cigaral